The New Old-Faithful Flowers: Learn About the Latest in Annuals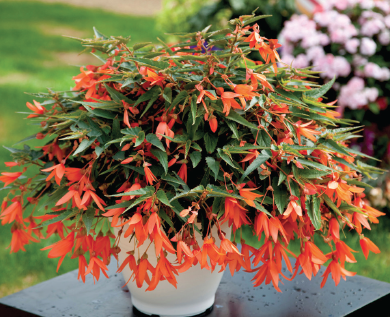 Right after humans learned to cultivate plants, they began experimenting in breeding them to get rid of characteristics deemed undesirable. Among the plants today that continue to benefit from this practice are floral annuals—those showy, easy-to-grow favorites that are generally cultivated for their singular warm-weather garden performance, found in many a hanging basket or patio pot. Improvements to the traditional standbys we look to for dependable, seasonal color in the garden include new colors, larger sizes, better heat (and cold) tolerance and overall resiliency.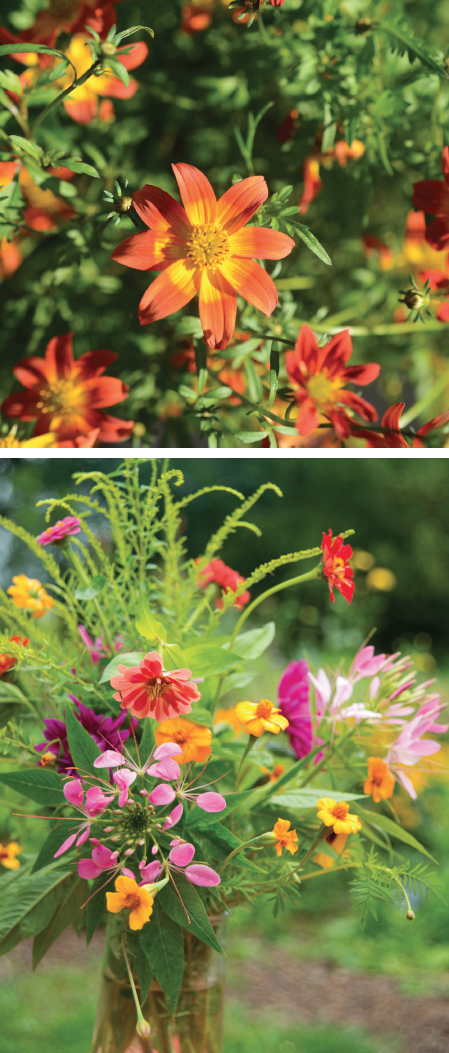 Some of the new annuals Barb Nelson of Townside Gardens is excited to share this year are the Gulliver Blue Bacopa, the Painted Red Bidens and the Sallyfun Saliva. The latest offering of the cascading annual Bacopa has larger flowers with vigorous cascading in a purple-with-sky-blue-tints blossom. The Painted Red Bidens, an annual popular with bees and butterflies that holds up well in both heat and drought conditions, initially opens up with orange petals around a yellow center. As they mature, the petals turn to shades of scarlet, creating a wonderful range of color within a single area of planting, while also attracting the activity of wildlife to the garden. Sallyfun Saliva, in shades of blue and true white, are both long-blooming and deer resistant, an asset to just about any garden these days. Perhaps most exciting to Nelson is the Hot Water Blue Lobeilla, a beautiful sky blue designed to "hold up in the all-day sun and heat of Roanoke summers"—always a desirable, but sometimes-hard-to-find trait.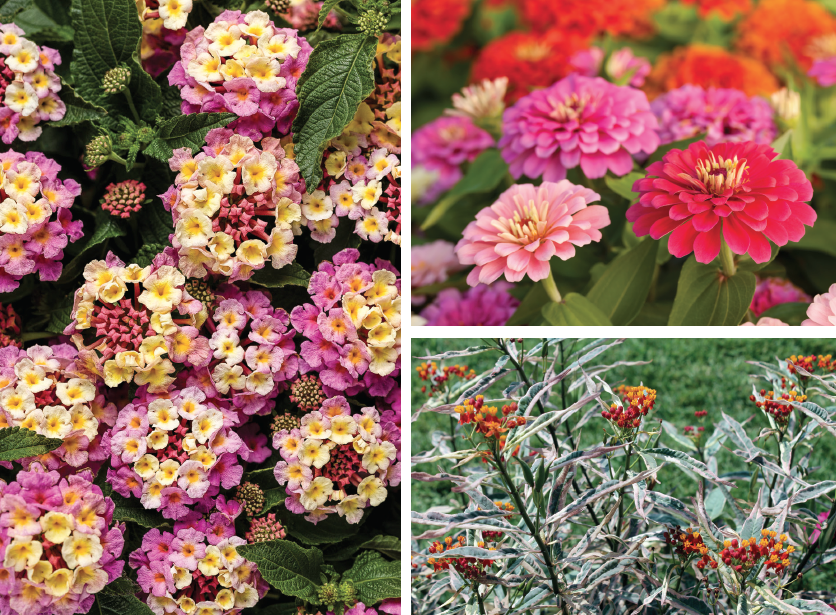 Other new annuals getting rave reviews include the coleus, with Nelson particular to the varieties that can withstand the full sun of summer. "Sun coleus are amazing in August and September," raves Nelson. "When other annuals are getting tired, these remain spectacular." Inky Fingers Coleus, with their scalloped, deep-purple leaves edged with bright green, and Redcoat with its bright red leaves, are just some of the new varieties available to add color and texture to your garden all summer long, no matter where they are planted.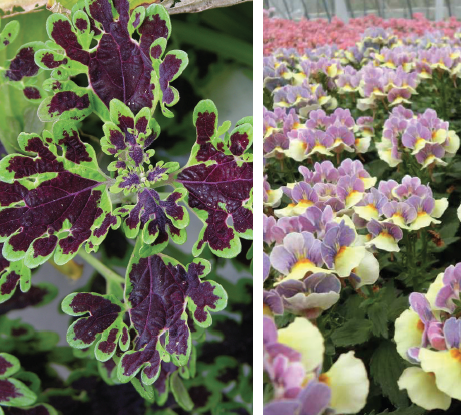 Coleus is also a favorite of Greenbrier Nursery's Jim Monroe, particularly this year's Under The Sea Fishnet. With its purple-veined, sea-green filigreed-edged leaves, this partial-shade plant adds both color and texture. If it's flowers that you are looking for, Little Lava begonia, a new dwarf orange-colored blooming, trailing begonia, promises to be great in combination plantings, retaining a compact size while maintaining a bright burst of color all season long. Perhaps Monroe's favorite, though, is Hort Couture's Monarch Promise Butterfly Weed, developed specifically to help the struggling monarch butterfly population whose numbers have dropped 90 percent over the last 20 years. This annual milkweed provides food for and attracts activity of bees, butterflies and hummingbirds, while adding spectacular color with green and white leaves tipped in red, orange and pink, and bright orange-red flowers.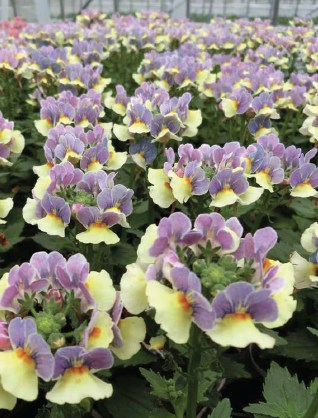 While most areas have to wait years for the latest and greatest annuals to make their way to local markets, Roanoke has the advantage of being home to Hort Couture, considered the fashionista of the independent retailer set for the garden, as the plant varieties they develop are exclusive to independent garden markets. According to Monroe, "Roanoke is a test place for newer varieties," with candidates for the next year available at his Greenbrier Nursery this season "to gauge interest" while also testing how they do in the heat of the Roanoke summers. Available in limited numbers, these candidates may be around in greater numbers the next season, or not, depending on how they perform.
Of course, not all annuals are limited to summer. Ronnie Mitchell, of Ronnie Mitchell & Son Landscaping & Lawncare, says the only annual he plants regularly is the reliable pansy. "It's so tough," he says—the only bit of color to hold up throughout the cold of winter, blooming again in the spring. For while we might be concerned with the current weather of warmer days and nights, let us not forget that coming quicker than we think is the cool of fall and winter, with the only annuals willing to sustain us being the often-overlooked pansy.   
annuals, bidens, bloom, flower arrangements, flowers, growing flowers, helbling, pinkberry, rainfrost