The Golden Years: Understanding Today's Retirement Living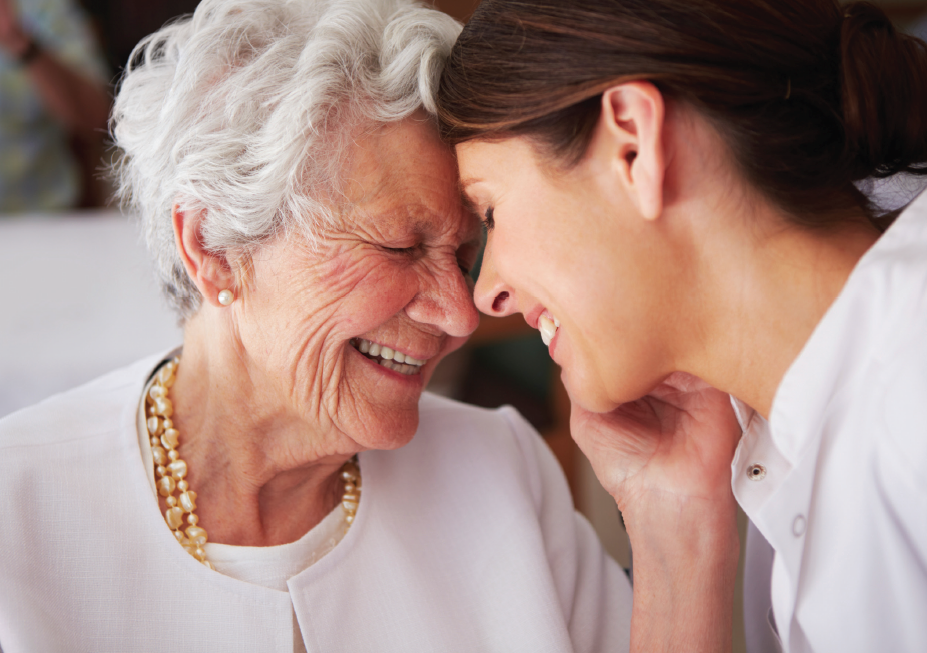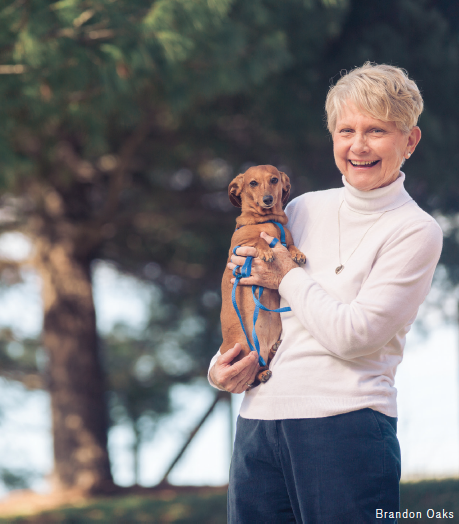 Weighing the option to move to a retirement community is one of the most important decision-making processes you'll face, one that involves so much more than choosing floor plans and checking amenity lists. In the Roanoke Valley, life is the operative word when it comes to choices for retirement living, with numerous options for living vibrantly while planning for future care as you age. Though finding the right retirement community can seem like a daunting process and the options may at first seem overwhelming, making the choice to have choices by planning ahead and carefully working through the research process can put time on your side. Here, we talk with two area communities about retirement living in the Roanoke Valley and give you some tips on planning this chapter of your life on your own terms.
Senior Living Today: More Options for Living Your Way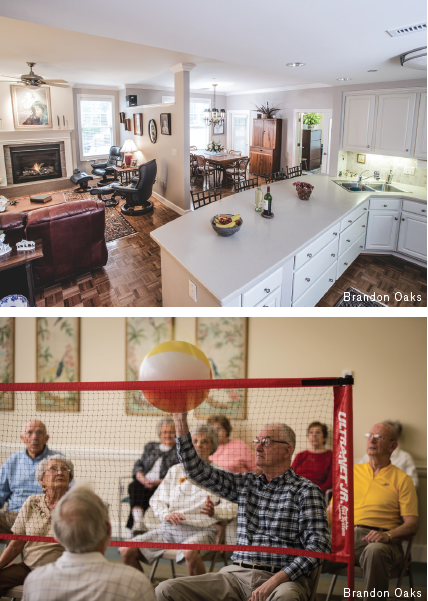 Many retirement living communities today place their emphasis on creating mentally and physically active living environments that residents can customize to suit their needs, while taking away the weight of some of the daily chores and responsibilities of living in a single family home. "The Roanoke Valley has seen an increased number of retirement living options in the last 10 years," says Helen Burnett, marketing director at The Glebe retirement community, located on the former Ikenberry apple orchard in Daleville. "Retirees can choose from active adult communities, rental communities, assisted living communities or, if needed, nursing homes." The Glebe is a not-for-profit continuing care retirement community (CCRC) comprised of independent living, assisted living, and long-term nursing care. "The typical consumer is looking for flexible dining options that support multiple dietary goals, an active engaged lifestyle that supports a proactive approach to physical, mental and spiritual wellness, and no home maintenance," Burnett says.
The Glebe offers residents a wide variety of living choices, with seven different floor plans for its 133 one- and two-bedroom apartments, and four different styles in its 20 two-bedroom cottage homes. Also on campus are an art and woodworking studio, library, business center, vegetable gardens and a greenhouse.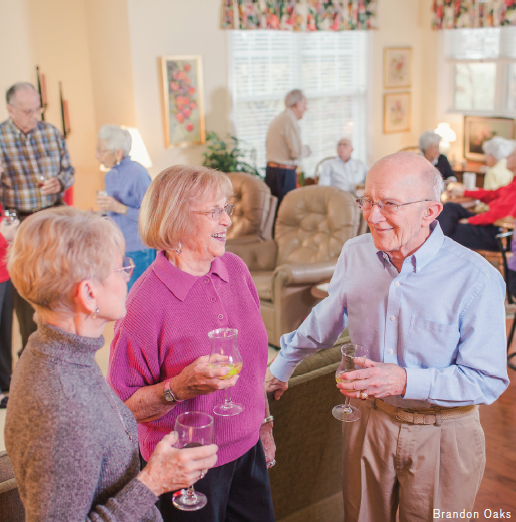 Brandon Oaks, a Life Plan Community in Roanoke, is also focused on giving residents as much control over their lifestyles as possible through customization, and by striving to preserve residents' independence at every juncture of the retirement-living experience. (A Life Plan Community is one in which a resident comes into independent living then moves through levels of care, as needed, without an increase in their monthly service fee due to a change in care needs.) "There's also the opportunity for incoming residents to customize their apartment with flooring, paint colors—all the things that make a residence feel like home," says Carter Hanna, Brandon Oaks' marketing director. "We have a team member [at Brandon Oaks] in each phase of the moving process to help with each aspect of making this change in your life." Offering 29 different floor plans ranging from 510 to 2,400 square feet that include apartments, village homes, cottages and more, Brandon Oaks provides neighborhood living on lush, wooded grounds while being close to the bustle of Roanoke and Salem for day trips to area arts and attractions like the Taubman Museum of Art and Smith Mountain Lake.
Wellness is also a key focus of retirement living in 2016. "We opened the Johnson Aquatic Center in 2013, which features a salt water pool and spa," says Burnett of The Glebe's commitment to wellness. "We also took the opportunity to invest in a state-of-the-art fitness program that our residents have embraced; we offer many levels of fitness classes with programs designed to help residents gain strength, lose weight, improve balance, and many other wellness goals." The Johnson Center is staffed with certified fitness trainers and its class offerings include tai chi, gait and balance, yoga and Pilates, as well as massage therapy and occupational, speech and physical therapy sessions.
When to Consider Retirement Living
While the right time is different for each person making the decision to move into a senior living situation, addressing it before you're forced to gives you control over your choices and helps ensure you'll be able to continue your current lifestyle now and into the future. You'll also take the burden off of extended family members who might have to decide your living situation for you if something should happen to your health and you need continuing care. In short, construct a plan and communicate your plan to family members. "My advice for anyone thinking about making a move is this: don't wait until you have to make a move; do it while you can still manage the move yourself," says Burnett. "Often, people I speak with are worried about how hard it will be to sell their house and move. I try to help people realize that while they may be giving up a house, they are gaining so much more by moving to The Glebe, where residents experience a truly worry-free lifestyle." Additionally, Burnett points out, couples who are considering retirement living may benefit by making the move before it becomes necessary, in order to ensure that they can stay together—not be split up—if the need for an elevated level of care should arise for one partner in the future.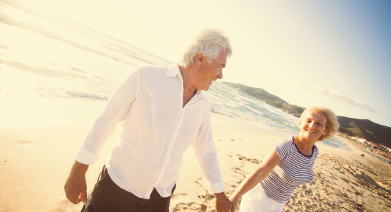 "We are finding that people who come to see us about living at Brandon Oaks are planners—you want to know what's in store for you five, ten, fifteen years from now, which makes sense because we are a Life Plan Community that offers LifeCare," says Hanna. "We are seeing a younger, more savvy prospect coming in to look at retirement living with us, either because they've had to deal with a parent or aunt or uncle who didn't have a plan when their living or health situation change was made and their family had to scramble to find somewhere for them to go." She also points out that moving to a retirement community can greatly enhance one's social ties and feeling of well-being. "Once you reach a certain point in your life, we've really found that the sense of camaraderie of just being with others instead of being alone is so reassuring to people. It's a sense of security that's so important—it's knowing we're all right here to help."
Look for the Lifestyle
Start by examining your current lifestyle and make a list of your preferences (location, transportation, proximity to other residents and to family members, layout of the grounds, ease of getting around the community on foot, for example) and personal passions. Then create a wish list of amenities you'd like in a community in order to replicate your current lifestyle—consider elements like varied dining options, access to nature, lectures, concerts, fitness classes, plenty of room for visiting grandkids, an active community social calendar. Use your wish list as a guide when considering amenities. Also look at each community's health and medical care facilities for later stages of your life. Ask your family to help you research, and choose just a handful of communities (three to five maximum) to target to avoid feeling overwhelmed.
Compare Services, Costs and Contracts
Next, begin researching which kind of community will best fit your needs now and plan for the "what ifs" of the future. There are many variations on retirement living: for example, independent living can take place in a retirement community in the form of a rented or purchased property grouped together with other seniors, which may offer minimal services. Another option is the CCRC, which combines independent living, assisted living and nursing home-care on one campus, and offers progressive levels of care over time as residents age, assuring that they do not have to move if they need assisted living or skilled nursing home-care later in life. Assisted living communities in which residents receive long-term personal care support (such as bathing, dressing, meal preparation and serving, and transportation) and nursing homes are common types of retirement living, each with their own breadth of residential amenities, care services, contracts (some of which vary by location and not just by classification) and fee structures. This is the time to examine costs and contracts; some communities require large fees up-front and life-long contract commitment; some offer more flexibility with monthly fee structures and yearly renewable contracts. Talk with family members if they are helping to finance your move.
Experience Community Culture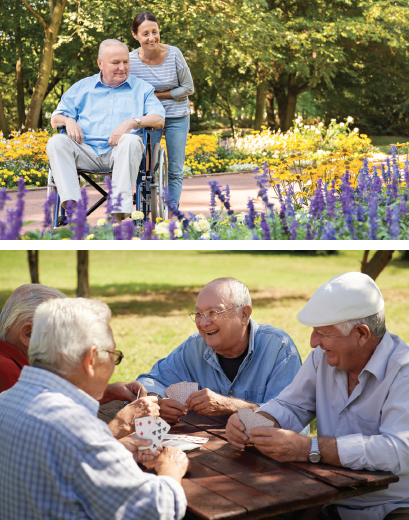 After you've narrowed your potential community list, it's time to go on campus and get a feel for each community's culture, how they operate, its physical layout and how its services and amenities may support your lifestyle. More than one visit may be required for you to make a sound decision, so resist rushing yourself or being rushed by anyone else.
Immerse yourself in the community as much as you can. Take a class, walk their trails, ride their transportation system, eat in their dining rooms. Talk to current residents for their input on life in the community. Interact with staff members and observe how they communicate with residents and with other staff members, as well as how they are treated by their management staff. Ask if you can stay overnight in one of their available residences or rooms that offers similar amenities to the one you're considering. Consider bringing your family members on your first or a subsequent visit so they can experience life in the community the way you will.
Once you investigate retirement living based on your interests, current needs, future care plan and budget, you can select the right community and plan for you with confidence that you'll be able to continue and even expand your current lifestyle—not pack yourself away. You may even make life better for others in the process. "There's such a sense of family here. We really take care of each other as employees and as residents, and I don't think everybody can say that where they work," says Hanna. "I love to see when a resident trusts me when they're scared to move here and they later say, 'You were right, it all fell into place.' The way people find out they're ultimately connected is basically like one big giant scrapbook. I feel honored to work here every day. It's a great place to be."
Branden Oaks, community, lifestyle, retirement, senior life, senior lifestyle, senior living