Take a Tour of Barn Quilts | A Celebration of Americana
Joining the ranks of "Americana" staples like apple pie, blue jeans, and the bald eagle, barn quilts have reclaimed an important spot in sentimentality. While quilt designs first appeared on barns up to 300 years ago, they've made a resurgence. For 20 plus years now, this art form has found a home in Appalachia and has made its way into the hearts of the people of the Blue Ridge and beyond.
Quilting itself endures as a tradition brought over and inspired by English, Dutch, Irish, Scottish and German settlers. The patterns that remind us of Grandma and encourage us to cuddle up in cozy southern comfort, continue to greet the eye and provide enjoyment even for those who have never picked up a sewing needle.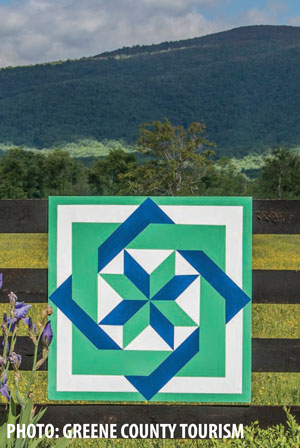 What is a barn quilt?
Despite the name, "barn quilts" aren't actually made of fabric, and they don't necessarily have to be hung on barns. This newer art form, made of wood and paint, look strikingly similar, if not identical, to those reminiscent patterns of the past. This nod to our roots has evolved into a new form of rustic décor.
The regional epitome of barn quilt culture is the Blue Ridge Barn Quilt Trail of Greene County, Va. According to Greene's tourism site, the barn quilt era rose in popularity starting in 2001 when an Ohio woman named Donna Sue Groves painted a meaningful quilt pattern on her barn to honor her mom. From there, other locals were inspired, and they too wanted to show off special quilt symbols that held meaning within their family tree.
As neighbors mimicked the style, the trend spread over the next couple of decades all across America. Patterns once displayed as textiles are now displayed as painted wooden blocks on barns and beyond — making the two concepts of barns and quilt patterns intertwined like peanut butter and jelly. They just fit.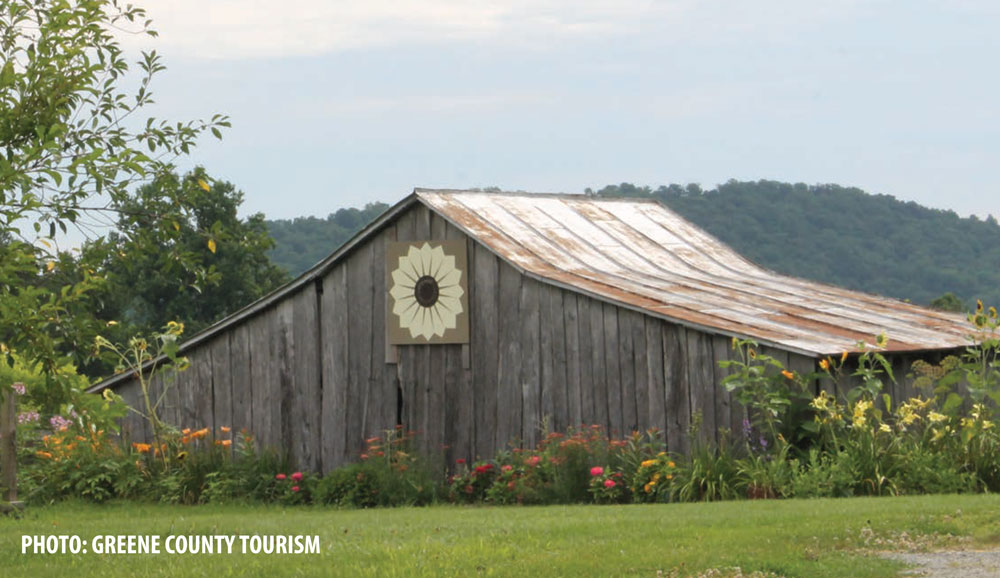 Established in 2016, the Blue Ridge Trail, the most inclusive barn quilt trail in Virginia, features 145 barn quilt blocks, scattered around the countryside and displayed on barns, houses, sheds, porches, fences, mailboxes and even as garden accoutrements. Businesses have also joined in the fun. The Blue Ridge Barn Quilt Trail celebrates this neighborly collaboration of rural folk art and invites locals and tourists to partake in barn quilt culture as they drive through the smattering of colors and geometric patterns.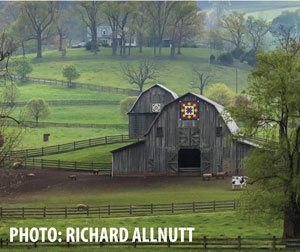 Beyond the barn
You don't have to actually have a barn to get in on this trend. In addition to the aforementioned structures of sheds, fences, and the like, you can even hang barn quilts inside your home. Why not display a sacred mural of some sort over the fireplace, on top of the bookshelf, in the office den, in a child's nursery or in the farmhouse kitchen? A diversity of patterns make this a versatile accessory that could fit seamlessly in any domestic or outdoorsy space.
Next, decide whether you'll hire an artist or DIY your own barn quilt. If opting for a DIY project, head to YouTube or Pinterest for step-by-step tutorials on how to measure, mark, select paint, and exercise precision in the execution of your pattern. You might start with a smaller version for the interior of your home to get a feel for the marking and painting techniques, before moving onto a larger project like a massive outdoor barn quilt.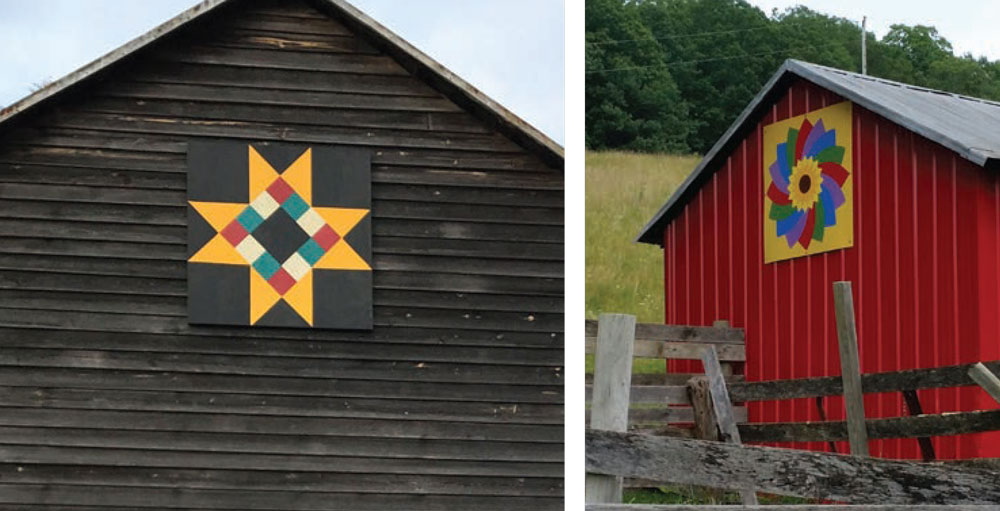 PHOTO: HALIFAX COUNTY TOURISM
Whether hiring an artist or undertaking the project as a solo or collaborative group effort, you'll want to select a place to display the art and determine the size of your block. Go for sandboard or plywood if possible when making a traditional barn quilt. If aiming for the overall style on a smaller scale to be displayed in the interior of your home, a local craft store might have different suggestions for lighter weight materials.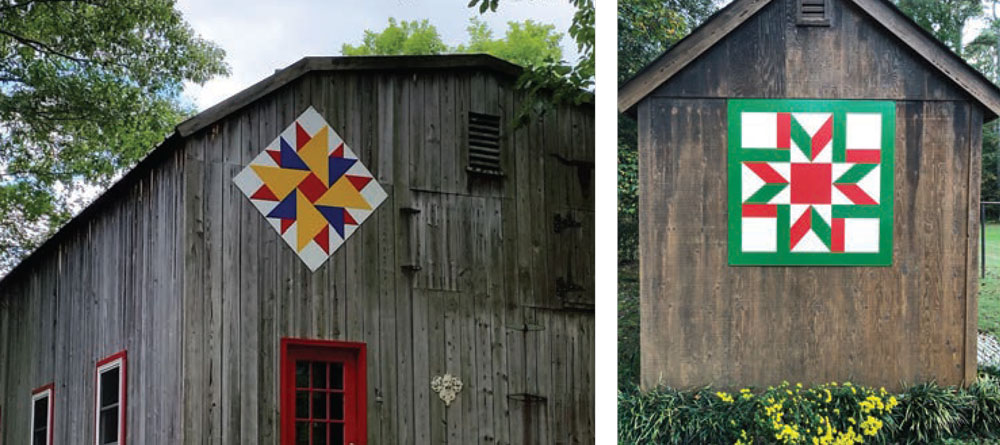 PHOTO: VIRGINIA DELK
Most importantly, choose a pattern that is personally meaningful. It could be from a quilt handsewn by your great-great grandmother, a symbol that ties into your family namesake, a hex sign with an inspiring meaning for protection or abundance, or simply a fractal of sacred geometry that appeals to your eye. Then display anywhere you choose and enjoy beholding your chosen piece of art and sharing the meaning with your neighbors and visitors.
IDEAS FOR BARN QUILT ICONOGRAPHY
A family symbol

Nature images

Monograms

Dutch hex sign: A rosette for good luck, a dove for peace, an eagle for strength or a trinity of tulips meaning Faith, Hope and Charity

✦
americana, Appalachia, barn quilts, barns, Blue Ridge, fences, garden accoutrements, geometric patterns, houses, mailboxes, plywood, porches, quilt pattern, quilt symbols, Quilts, ru stic décor, sandboard, sheds