Anne Marie Poore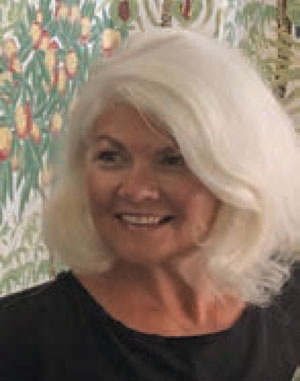 Happy Holidays! 'Tis the season to revel in the comfort and joy of family, friends and falderal! It feels as if Yuletide 2022 might just be as festive and celebratory as holiday seasons of yore. (Yes, I do mean loooong ago, pre-pandemic!) This issue of Roanoke Valley HOME will get you set for everything that twinkles and shines from November through January.
Of course, it's our mission to make your holiday planning go beyond fabulous. Host a cookie swap to satisfy even the most persnickety sweet tooth and find out how to take your gift-wrapping skills next level. Party planning and Holidays go together. HOME's rundown on Holiday Entertaining provides the tips and cookbooks you need for a unique and tasty gathering.
Our Holiday feature home is nestled in the beautiful Blue Ridge Mountains. This home has been enjoyed by multi generations of interior design professional Elaine Stephenson's family for many years. Elaine and her husband, Bill, recently oversaw the home's complete renovation and the finished product—bedecked for the Holidays—is warm and welcoming.
Baby, it's cold outside: Stave off winter's chill with a cozy throw while adding color and texture to your décor. With freezing temps and gray days, your home is closed up for the winter. Air purifiers come in all sizes with a plethora of bells and whistles to help you breathe easier this season. Time for a new sofa? Figure out what works best within your space and plays well with existing furniture.
Our Reader's Favorites issue in September celebrated all manner of businesses, professionals and craftspeople in the Roanoke Valley. Thank you to our wonderful readers who voted. It was brought to our attention that although Freedom First Credit Union was voted Platinum in the Bank category, it is in fact a Credit Union. James River Media will make diligent efforts in the future to review nominees to protect the integrity of these awards.
There are roughly 42 days between Thanksgiving and the New Year so amidst the wrapping, decorating, noshing and visiting we hope you'll take a moment to reflect and recognize all that's transpired this year. It goes beyond the Improve, Design, Garden and Live content that you read in HOME each issue, as we consider our HOME readers and advertisers framily; therefore, we wish you and yours every blessing and delight of the season!
Thank you for reading,
Anne Marie Poore