Anne Marie Poore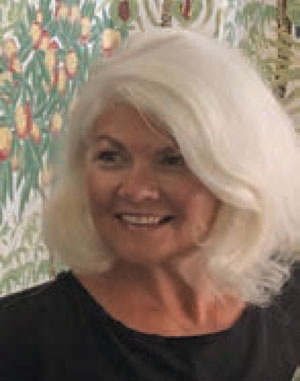 Well, here we are—the September issue of Roanoke Valley HOME. This, our Readers' Favorites issue, is a keeper. You, our loyal readers, nominated, voted and awarded businesses, professionals and craftsmen throughout the Roanoke area with your stamp of approval. Consider this issue a resource guide, a veritable "who's who" for everything home, garden, renovation, and lifestyle in the Roanoke Valley.
September HOME features an estate home in beautiful Ballyhack, a top 10-rated Virginia golf course with sweeping views of the Blue Ridge Mountains. This Baron custom home has all the bells and whistles and sits nestled amidst the verdant greens and fairways of a local premier golf club.
Fall in southwest Virginia is a pleasant time to enjoy the outdoors. Cooler evenings are best enjoyed around a fire. Whether you choose a fire pit or a fireplace, the warm glow of this feature will draw friends and family to your outdoor space. Beyond the patio, how is your grass faring? Has the sweltering summer left it less than lush? Autumn is sod season, and local sod farms have tried and true tips to get your lawn back inthe green.
Indoors, we take a serious look at smart technology. Has your home become too smart for you? Find out what really needs to be "smart" and the best use of the convenience available to make your home user friendly. Also, HOME helps get the laundry room in order so that it's an organized and, maybe even, satisfying space. Additionally, interiors are showing their colors, and they are bright and vibrant. Be dazzled by the latest color trends in wallpaper, fabrics and window treatments.
There's always something to do for your home, so keep organized with our handy home maintenance list. And when you need extra help with projects, HOME's Readers' Favorite list is your go-to for getting it done. As we settle into September, back-to-school and falling leaves let's take a minute or three to savor the change of season. Leaf peeking should be on your to-do list too; peak fall foliage in our region is slated for mid-October. Enjoy!
As always, thank you for reading,
Anne Marie Poore
annemarie@jamesrivermedia.com