Senior Living: Options for Rewarding Retirement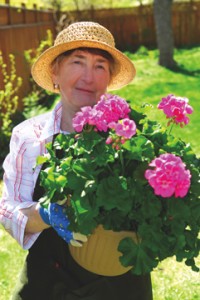 Today's seniors are more active than ever, and retirement communities, home builders and independent contractors have become even more adept at addressing their physical and social needs. Whether retired, empty-nesters or those seeking a change in lifestyle, seniors today have many options for making their homes in the Roanoke Valley area.
Seeking the Right-Sized Home


Finding a smaller, more suitable home is one alternative for seniors. Whether a transitional home or a "forever" home, there are numerous styles and options available. Many seniors, however, are reluctant to downsize for a variety of reasons. Buying and selling a home can be very emotional, and many seniors find the tasks associated with it to be daunting. The process has changed tremendously over the years; searching and using the internet to buy and sell a home, scheduling home inspections, maintaining home warranties and preparing for closings—all of these things can be overwhelming for seniors who haven't been through the process lately. Using the right realtor, however, may help. Consider finding one with the nationally recognized designation "Senior Real Estate Specialist" (SRES); these realtors are specially trained to help seniors transition through lifestyle changes. You can find a local SRES realtor by entering your city and state on seniorsrealestate.com.
Many seniors are searching for a location in which they can do what is formally called "Aging in Place" (often referred to in the industry as AIP), which proposes the concept of remaining at home in a safe, familiar, comfortable environment for the rest of a lifetime. There are several things to consider when purchasing an AIP-suitable home, such as main-level living, an easily maintained exterior, and wide hallways. Simple modifications can be made to an existing home such as switching doorknobs for levers, installing a non-slip floor surface, and including plentiful, easy-to-use lighting. An experienced SRES-designated realtor may be able to tell you more about this AIP concept.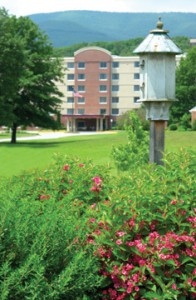 Local Options for Senior Living


Living in the Roanoke Valley affords numerous choices for retirement community-style living. Today's active seniors have countless options to consider such as care levels, living arrangements, amenities and more.
For example, Pheasant Ridge offers 1300- to 2000-square-foot condominiums for independent living, yet the community works hand-in-hand with The Village on Pheasant Ridge, which offers a full continuum of care for seniors. Pat Lawson, marketing sales director for Pheasant Ridge, explains, "The people who live here are very independent, and they just wanted to downsize. It is a very warm, inviting community." The Pheasant Ridge campus contains a fitness facility and a walking trail, and nursing care is available if necessary. Another positive point to this style of living, according to Lawson, is that "residents have ownership where they can build equity, and they have the opportunity to use the meal plan at The Village if they choose to do so." A monthly fee covers things like utilities, maintenance and housekeeping for the common areas, yet ownership is key for the residents. "It is a good fit for people who want to have options, and they do not have to make payments every month for facilities that they may not use," she says.
Many locations offer options ranging from independent living through assisted living on one campus to assure potential residents that they can age in one community and receive varying levels of care. Brandon Oaks is another such facility. Bonnie Allison, their director of marketing and sales, says, "We are a life care community. You come in while you are independent, but you do have skilled rehab, assisted living and nursing care all with no increase in your monthly fee. You live independently as long as you can, and then care is provided as you need it." At residences like Brandon Oaks, seniors who live independently can have peace of mind knowing that they can call for help 24 hours a day.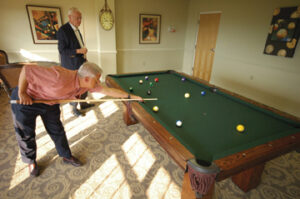 In addition to independent and assisted living facilities, some communities, such as Richfield Retirement, also offer short-term care for adults who are in recovery. The Richfield Recovery and Care Center is the second-largest care facility in Virginia. "We do more than convalescent care," offers Robert Rector, that community's interim president and chief operating officer. "Most people come here for short-term rehab so that they can go back home," he says. Richfield Retirement boasts three assisted living facilities, including one for memory care. They just celebrated their 75-year milestone, and continue to adapt to the growing needs of their residents.
Assisted living options have also come a long way in recent years. Shannon Ross, director of marketing for The Village on Pheasant Ridge, shares the benefits of their assisted living facility. "There is someone there 24/7 from the assisted living nursing team, and part of the management team is also there," she explains. "Medtechs and RNs assist with bathing, dressing and undressing, and laundry is done for them. [These apartments] are the same type of apartments that are in independent living, so that it does not look so 'health care.' It looks very independent." These are all important points to consider when choosing a place to age gracefully.
A little advance planning can go a long way for couples wishing to age together. Bonnie Allison of Brandon Oaks advises, "If one [spouse] needs assisted living, then the other has to travel back and forth [if they live in their own home], but that is not so with a facility. Couples can stay together, which reduces nursing home costs. People do not realize how hard it can be to get in to a life care facility," she says.
Another attractive feature of these residences is maintenance-free living. After a lifetime of cleaning and yard work, seniors can just sit back and enjoy having someone else maintain the landscape, fix the faucet and wash the windows. Some communities offer regularly scheduled housekeeping and yearly spring cleanings. Who wouldn't love that?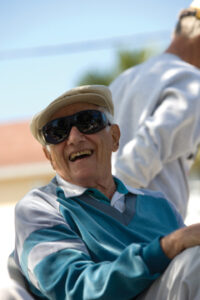 Lifestyle Options


Aside from care levels, seniors also have choices of what style residence they'll want, since options vary from apartment-style living to private garden villas. The Village on Pheasant Ridge is an apartment community that offers month-to-month rentals for those 55 and older. Although the majority of residents at The Village are independent, they do offer 12 assisted living apartments. Brandon Oaks and Richfield Retirement offer a variety of dwellings, ranging from studio apartments to garden homes, within the community. Various features such as fully-appointed kitchens, sunporches, fireplaces, and washers and dryers make these residences even more attractive for potential buyers.
Amenities and opportunities for life enrichment are also important to seniors, and local retirement communities can meet those needs. Richfield Retirement has walking trails; the local library is adjacent to their property, and a golf course is nearby. Ross of The Village on Pheasant Ridge says the community is also "proud owner of the Wii [gaming] system, and our residents have bowling tournaments. They have bowling shirts with their names on them, and we have a concession stand and all," she says. Many communities offer both on-campus activities (jewelry- making classes, movie nights, and watercolor classes, for example) and off-campus activities (such as trips to the Jefferson Center and the symphony). "Our philosophy is to keep people independent socially, physically and emotionally. As a community, this is our goal for our residents, and we try to arrange activities with this in mind," explains Ross.
For those who are concerned about their physical health, fitness centers can be an important amenity. Brandon Oaks just opened their Health and Vitality Center, which includes state-of-the-art equipment, an indoor pool, whirlpool, personal training and over 20 fitness classes per week. Richfield Retirement has plans for a wellness center, and The Village at Pheasant Ridge has a community walking trail.
Transportation can also be a concern, and some communities have vehicles for trips such as grocery shopping, church and doctor appointments. Brandon Oaks offers transportation, yet there is plenty available on campus for those who prefer to stay put: a full-service bank, church services, a convenience store and a beauty salon.
Counting the Cost


Fees are also something to consider when looking for a place to downsize. Many locations require what is called a "buy in" or entrance fee, while others simply allow their residents to rent their units. Some charge monthly fees that can include maintenance, utilities, transportation, planned activities, medical care and security. With fee structures like this, seniors on fixed incomes can better regulate and predict their monthly expenses.
Whether seniors are looking for a home that will suit their needs for the duration of their lives, or for a quality community in which to dwell with other like-minded adults, the Roanoke Valley affords many options for safe, affordable and sensible living.