Ready, Set… Sell! | Tips for a Successful Yard Sale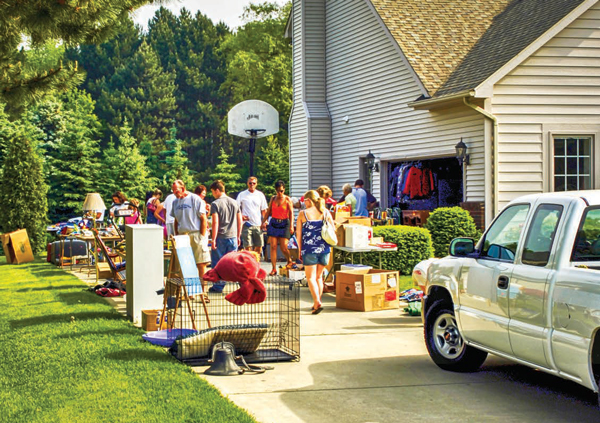 The arrival of spring naturally brings feelings of newness and rebirth; flowers are blooming and we are ready for springtime projects. Perhaps a yard sale is on your list of things to do this year. If you are selling your home and moving, a yard sale is a perfect opportunity to unload items you won't use in your new place. It also gives you the excuse to declutter, which creates an environment more appealing to potential buyers.
A GOOD YARD SALE HAS A WIDE VARIETY OF ITEMS; IF YOU FIND THAT YOU DON'T HAVE ENOUGH GOODS TO ATTRACT A LOT OF BUYERS, ASK SOME FRIENDS TO JOIN YOU.
You may need to declutter even if you aren't moving. A neat and tidy home can make you feel lighter and will be easier to keep clean over time. Of course, one of the most important perks of having a yard sale is the extra cash you can earn. Earmark your profits for part of your summer vacation, or put them aside and save for something you've wanted to purchase. If you have kids, this can be a valuable learning experience for them.
As with many successful ventures, organization and preparation are paramount in having a yard sale. The more forethought you put into it, the more traffic you'll generate and the more money you can make.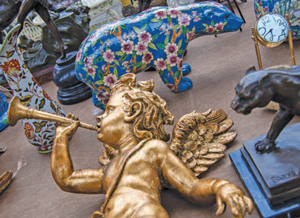 Clean, collect and categorize
Getting ready for a yard sale can take a fair amount of time, so start a month or so in advance. Enlist help from family to find items around the house to sell. Look in the garage, basement, attic, under the beds, and in all the closets and drawers. If you haven't used or worn something in the past six months or so, you probably don't need it. Ask members of your extended family if they would like to donate items to your yard sale. Often parents or grandparents won't want to go through the trouble of having their own yard sale, and won't mind you making a few dollars off of their discards.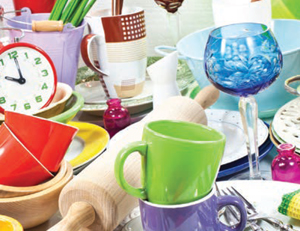 A good yard sale has a wide variety of items; if you still find that you don't have enough goods to attract a lot of buyers, ask some friends to join you. You can split the profits evenly or keep track of sales at checkout. Once you are done collecting, it's time to get organized. Group similar items like housewares, appliances, toys, clothes, shoes and home decor. Set up multiple tables with different themes so your guests will be able to easily identify what is for sale.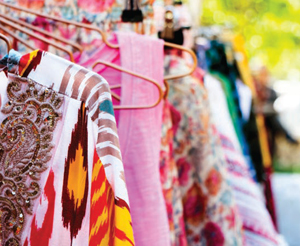 Make sure everything is clean, including your display tables. Dust and dirt are a deterrent for yard sale shoppers. Putting in the extra effort to wipe down dishes, toys, appliances and furniture will result in faster sales for more money. This is especially true for clothing. Wash your clothes, and fold them neatly on tables according to size. Keep suits or outfits together and iron dress shirts if you have the time; wrinkled clothes may not sell as well. If possible, hang clothes from racks; they will look nicer and are easier to look through. A clean and organized yard sale lets your guests know you took care of your things and makes them feel good about their purchases.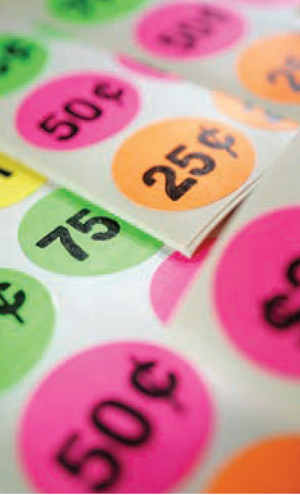 The price is right
A little research goes a long way when pricing items for a yard sale. Check eBay or Craigslist to compare prices of larger items, like appliances and furniture. You want to make money, but you also need to be aware of fair market value, so price to sell. Generally, toys and games will sell for $1-3; household items will bring $3-5, and children's clothing will go for $2-5, all depending on the condition. If you don't have any idea what basic items are worth, there are many yard sale websites that can point you in the right direction. Even though yard sales are notorious for the opportunity to bargain, put a clear price on every item. Use brightly colored stickers and mark items legibly. People may be turned off by a sign that says "make me an offer," but will feel comfortable with one that says "we negotiate". Price each item individually unless you can make special offers, like books for $1 or all jewelry 50 cents. Group these items together and mark them clearly with a sign.
A freebie box is always a good idea at your yard sale. People love getting something for free, and most likely will also make a purchase. Ideas for a freebie box include slightly damaged items, fast food toys, old posters or kitchen magnets. Have a designated area for checking out, and let your guests know that you accept cash only. Make sure to have small bills and coins on hand to make change. A lemonade stand or bake sale at checkout is a perfect opportunity for your kids to make some extra money and to keep your guests happy as they move on to the next sale.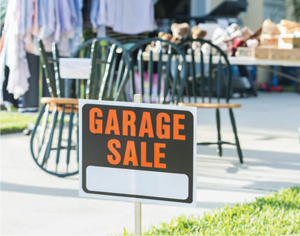 Getting the word out
With your things clean, organized and priced to sell, you need to attract people to the sale. Advertise everywhere, including your newspaper, neighborhood website, church bulletins and community message boards. Don't overlook the local coffee shop or the YMCA. There is a huge online community for yard sales; garage sale apps use online data to map out yard sales in your area, so be sure to use Facebook and Craigslist when you advertise.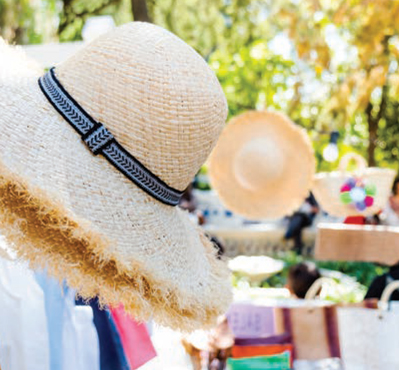 On the day of the sale, hang neon signs with thick, black lettering to direct people to your home. Make sure the signs are big and easy to read. Start at the busiest intersection near you and then put some signs along the way; you can even put one in the yard to draw people in. Place big-ticket items in the street, like nice furniture, sporting equipment and larger toys, to attract people who are driving by.
Be a gracious host to your guests. Ask them if they need help finding specific items and assist them in their quest for the perfect bargain. At the end of the day, your preparation and participation will pay off with extra money in your pocket, and happy and satisfied customers. ✦
Advertise, appliances, clean, clothes, collect, declutter, dishes, freebie box, furniture, home decor, housewares, live, organization, pricing, shoes, toys, Yard sale