Road Trip, Anyone? | Explore Some of Virginia's Showcase Gardens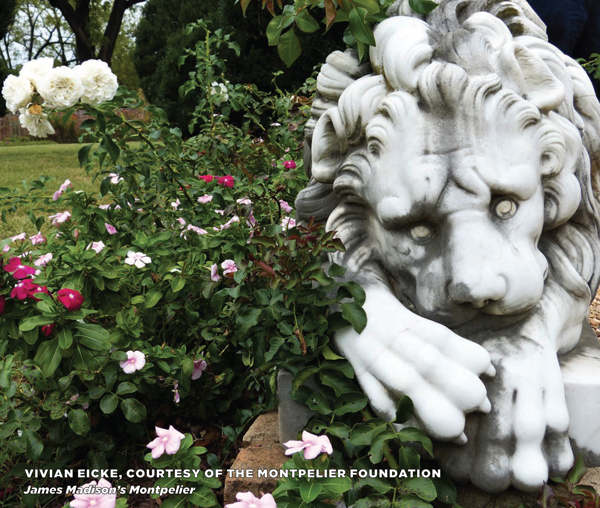 As the weather gets warmer, we all get that itch to go out and explore, to see what treasures nature has been storing away from us since last year. Virginia boasts some of the most beautiful and historic gardens in the country. There are many public gardens within a three-hour drive of Roanoke. If you're up for a change of scenery—and by that, we mean some of the loveliest scenery around—grab your camera, fill up your car with gas, pick up some friends, and leave town for a day so you can visit a living museum of nature.
NOTE: Some venues include an entrance fee; check the websites for hours and admission.
Capital beauty
Our state capital is a prime destination for garden lovers. About three hours from Roanoke, you'll find several sprawling gardens that draw tourists of all ages. As one of America's oldest major cities, Richmond prides itself on being home to award-winning gardens.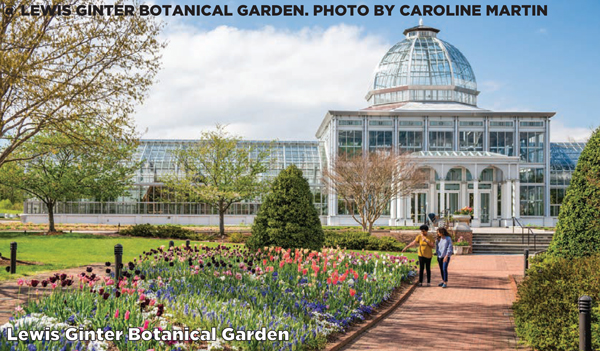 Lewis Ginter Botanical Garden: Voted the "4th Best Botanical Garden in the Nation" by USA Today, this site offers 50 acres of gardens, dining and shopping. Throughout the historic property (once a Powhatan Indian hunting ground formerly owned by Virginia patriot Patrick Henry), you'll find 12 themed gardens, including a rose garden, children's garden, and a cherry tree walk. The garden's domed conservatory is the only one of its kind in the U.S. With nearly 10,000 individual plants, and over half considered unusual types, you'll have plenty to delight in by following the winding pathways to large, open spaces as well as private, secret retreats. Before you go, be sure to check out the calendar for special events for all ages, including seminars, plant shows and tours. A "Butterflies LIVE!" event flutters into the conservatory on April 17. 1800 Lakeside Avenue, Richmond; Lewisginter.org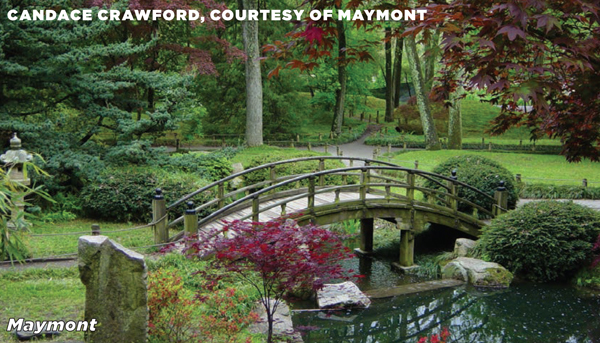 Maymont: This Victorian estate, built in the Gilded Age, is a public park. The luxurious gardens include an Italian garden, Japanese garden, herb garden and fragrance garden, as well as an arboretum, waterfall and other specialty gardens. While native species abound, Maymont is also known for its more than 200 exotic tree and plant varieties, imported by the owners in the early 20th century. Maymont is a great place to take the kids, as there is a nature center and children's farm. 2201 Shields Lake Dr., Richmond; Maymont.org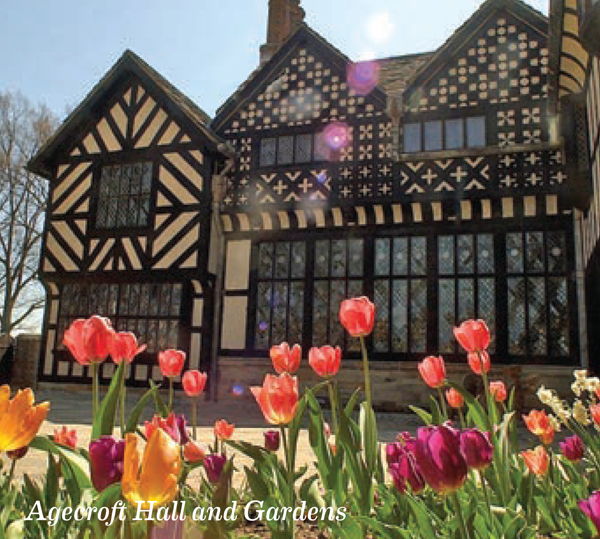 Agecroft Hall and Gardens: Elizabethan gardens surround this English manor house, which was actually built in England in the 16th century, dismantled, and rebuilt in Richmond, overlooking the James River. You can stroll through the gardens, which the website describes as "a living exhibit of medicinal, flavoring and aromatic plants." There is an intricate knot garden, aromatic rose gardens, a crape myrtle walk, and boxwood display. 4305 Sulgrave Rd, Richmond; Agecrofthall.org
THERE'S NO DOUBT YOU'LL RETURN HOME FROM THE ROAD TRIP WITH YOUR MIND FLOODED WITH IDEAS TO SPRUCE UP YOUR OWN GARDENS. SO, BRING A JOURNAL ALONG TO JOT DOWN THOSE IDEAS AS YOU STROLL. AND MAKE SURE YOU PLAN ENOUGH TIME TO TOUR THE GARDENS AT A LEISURELY PACE.
Collegiate efforts
Many of our state colleges have designed, built and maintained beautiful gardens that not only serve as outdoor labs and research centers, but are open for the public's enjoyment. A large plus is that sites listed here offer free admission.
State Arboretum of Virginia: This research field station for University of Virginia has the largest variety of boxwood cultivars in North America. The arboretum contains over 5,000 woody trees and shrubs from around the world. 400 Blandy Farm Lane, Boyce; blandy.virginia.edu/arboretum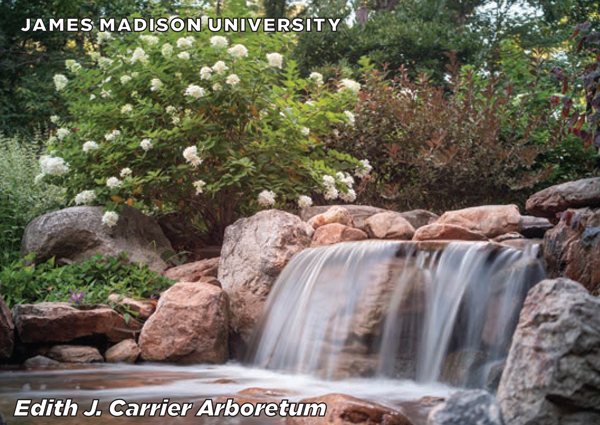 Edith J. Carrier Arboretum: This woodland sanctuary maintained by James Madison University offers a serene stroll through a forest lush with native trees and wildflowers. Staff members lead group tours on everything from the riparian plantings around the stream and pond to bird walks. 780 University Blvd, Harrisonburg; jmu.edu/arboretum
Hahn Horticultural Garden: Operated by Virginia Tech, this garden is a combination of many smaller gardens and boasts rainbows of color, with spectacular entrance beds, a broad conifer display, and a meadow garden planted in the "New American Garden" style. There is also a water garden and shade gardens with benches perfect for resting or a place to eat lunch. 200 Garden Lane, Blacksburg; hort.vt.edu/hhg
Presidential trip
Many U.S. presidents have called Virginia home, and their gorgeously designed estate gardens have a fascinating story to tell about our nation's past.
James Madison's Montpelier: The Annie duPont Formal Garden will be a featured property for Historic Garden Week on April 20. The two-acre garden is filled with flower beds sporting perennials that would have been in the original garden, including multiple varieties of bearded and Japanese iris, day lilies and peonies. Special events on the estate's ornamental landscape are planned for May 9 and June 6. 11350 Constitution Highway, Montpelier Station (just north of Charlottesville); Montpelier.org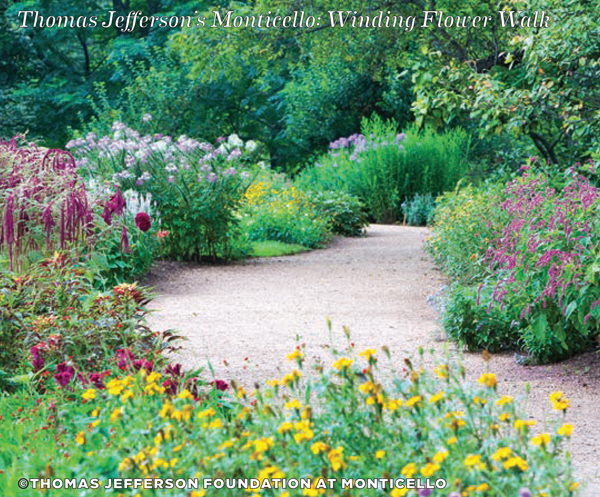 Thomas Jefferson's Monticello: The 20 oval-shaped flowerbeds and popular Winding Flower Walk are a highlight of this presidential estate. Flowering bulbs were the original stars of the gardens and still play a big role today. Don't leave without visiting the Thomas Jefferson Center for Historic Plants, where you can view display gardens and take home some unique, native plant varieties. 931 Thomas Jefferson Parkway, Charlottesville; Monticello.org
Closer to home
If you haven't checked out these local gardens in a while, take advantage of a sunny day and customize your own public garden tour. If you plan it right, you may be able to visit several in one day. Each site offers a glimpse into our area's rich gardening history.
Happy Hollow Gardens: When the azaleas make their grand entrance this spring, you'll want to head to these local mountaintop gardens, where over 800 azaleas will blaze the landscape. The park has 2 miles of trails, all surrounded by a woodland canopy with shrubs and wildflowers in its understory. 6697 Mount Chestnut Rd., Roanoke; roanokecountyparks.com
Boxerwood Nature Center and Woodland Garden: If trees and wildlife pique your interest, this 15-acre public education center is a must-see destination. This former estate of a local physician who had a passion for nature and environmental responsibility boasts more than 400 species of trees and shrubs, including rare conifers, dogwoods, magnolias, sycamores, and many other varieties. The owner is said to have planted 7,000 trees and up to 250 were labeled as cultivars. The center also has one of the largest collections of Japanese maple varieties in the country, with over 120 cultivars. A children's trail and wetland walk make this a popular spot for families. 963 Ross Rd., Lexington; boxerwood.org
Old City Cemetery: The 27-acre garden has the largest public collection of antique roses in the state. Visitors can view heirloom plants that are part of a replanting effort to grow only plants that were a part of the cemetery's landscape 100 years ago. 401 Taylor St., Lynchburg; gravegarden.org
National D-Day Memorial: This site carries much symbolism to honor the brave men who fought in one of our nation's most important battles, including in the details of the meticulously designed plazas and gardens. Down to the colors of the plants and the angles of the landscape, there is much to learn as you stroll or take a guided tour of the memorial grounds. 3 Overlord Circle, Bedford; dday.org
Anne Spencer House & Garden Museum: The poet and civil rights activist was a gardener herself, and at this downtown gem, you can walk through her own garden, taking in the smells of her original roses and gazing at the same plants and shrubs that she nurtured and drew inspiration from. 1313 Pierce St., Lynchburg; AnneSpencermuseum.com
There's no doubt you'll return home from the road trip with your mind flooded with ideas to spruce up your own gardens. So, bring a journal along to jot down those ideas as you stroll. And make sure you plan enough time to tour the gardens at a leisurely pace. Road trips are meant to be a relaxing jaunt away from the normal, busy routine. Take time and smell the roses—and so much more. ✦
Agecroft Hall and Gardens, Anne Spencer House & Garden Museum, Edith J. Carrier Arboretum, Hahn Horticultural Garden, historic gardens, James Madison's Montpelier, Lewis Ginter Botanical Garden, live, Maymont, National D-Day Memorial, Old City Cemetery, State Arboretum of Virginia, Thomas Jefferson's Monticello, Virginia's Showcase Gardens