MAKE YOUR GARDEN GLOW
Enjoy Plants Designed to Shine by the Light of the Moon
Summer nights under the stars are always magical. As the hot temperatures retreat and surrender to a cool breeze, we're drawn outdoors to breathe in the fresh air and exhale all the stresses of the day. Create a special garden space to awaken the senses, where the moonlight illuminates blooms, grasses calmly rustle and fragrance fills the air.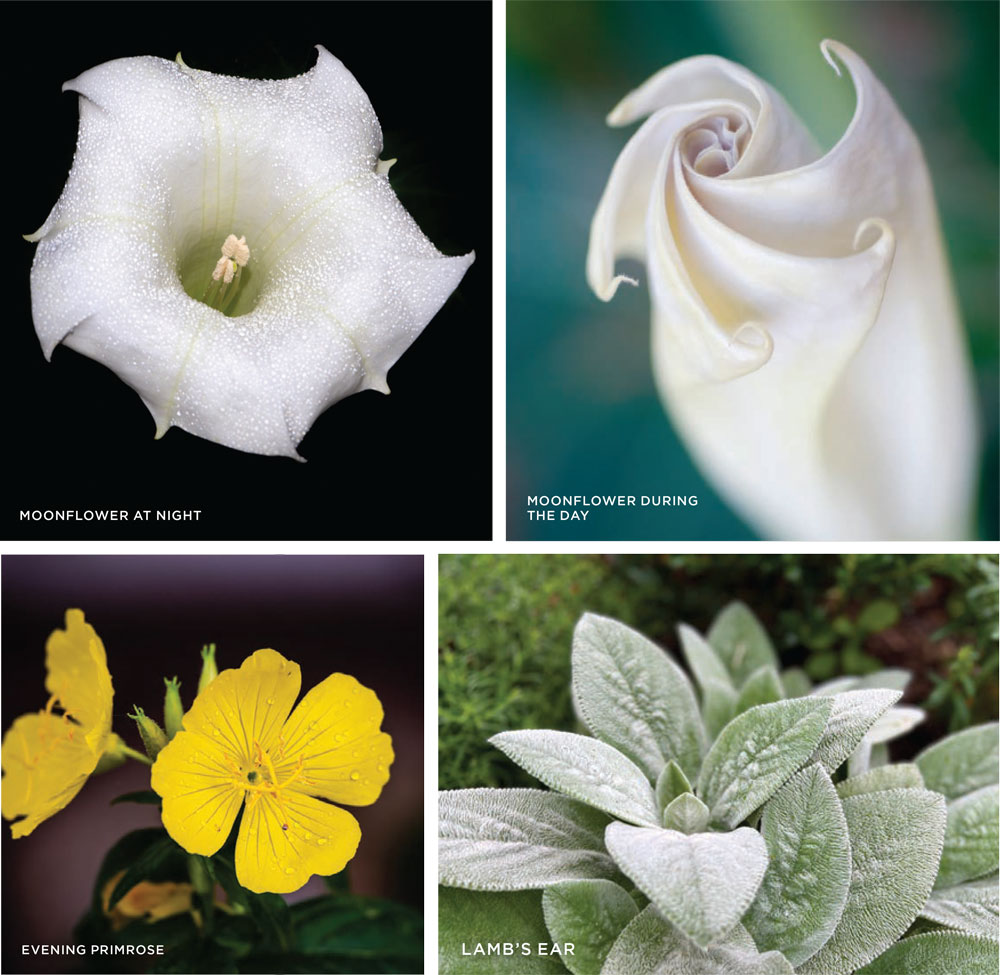 Nighttime naturals
Some of the fun in creating a moon garden is exploring the world of night-blooming plants. One of the most popular is a flowering vine aptly called "moonflower" or "moon vine." A nighttime counterpart to the morning glory, this gardenia (Ipomoea alba) only opens its large, iridescent white blooms at dusk or on cloudy days. Then, as the sun rises, the blooms curl back into the bud. It's true: you can only catch the show at night.
According to Ellen Urbanski of Townside Gardens in Roanoke, the moonflower is an obvious choice for a night garden: "It's an annual vine here, typically inexpensive and grows fast enough to cover a trellis."
The vine also looks lovely hanging on an arbor or lining a fence. And even though it is a night lover, it does best when planted in full sun. It also carries a strong fragrance, which some have likened to an Easter lily, and can be fascinating to watch as it attracts moths that frolic around the blooms all night. (Many night-blooming flowers are white to attract the pollinators needed to reproduce).
Choosing fragrant plants is always a good idea, especially if your moon garden is near your outdoor sitting area. Urbanski suggests Nicotiana (also known as flowering tobacco or night-scented tobacco), another night-bloomer with a pleasant aroma. Its drooping, trumpet-shaped flowers open in late afternoon and into the night. Other plants that only show off at night include night-blooming jasmine, four o'clocks, evening primrose and angel's trumpet.
There are plenty of plants that can bring a garden to life at night. The key is to choose varieties with lighter shades that can reflect the moonlight — white, silver or even soft pink blooms and colored foliage. "White blooms and silvery foliage show up best from a distance and at night," Urbanski says.
For this reason, she recommends planting dusty miller, artemisia, lamb's ear, variegated hostas and white or light-colored hydrangeas. She's also a fan of the sweet-smelling white lilac and, of course, lavender, with many varieties that sport silvery foliage.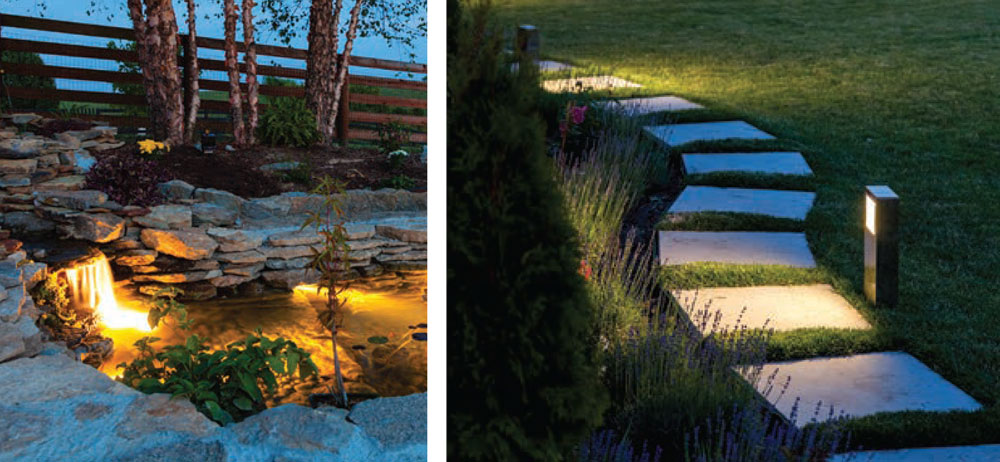 Bright additions
While the moon itself should take the lead, there are many accessories that can add to the ambiance of your nighttime garden. Urbanski says to consider adding more white by putting plants in large white-glazed ceramic pots or adding garden features that are light-colored, like white stepping stones or even the age-old garden globe in white, metallic or glass. Hanging string lights, especially ones with larger bulbs, throughout your trees or around an arbor or fence can also add a subtle glow.
Have fun adding sounds, too, like a set of chimes or even tall, bushy grasses that make their own tune when they catch the evening breeze. A popular ornamental grass called morning light, which can grow several feet tall, is great to fill out your space. Its green leaf, streaked with a thin line of white, will blend perfectly.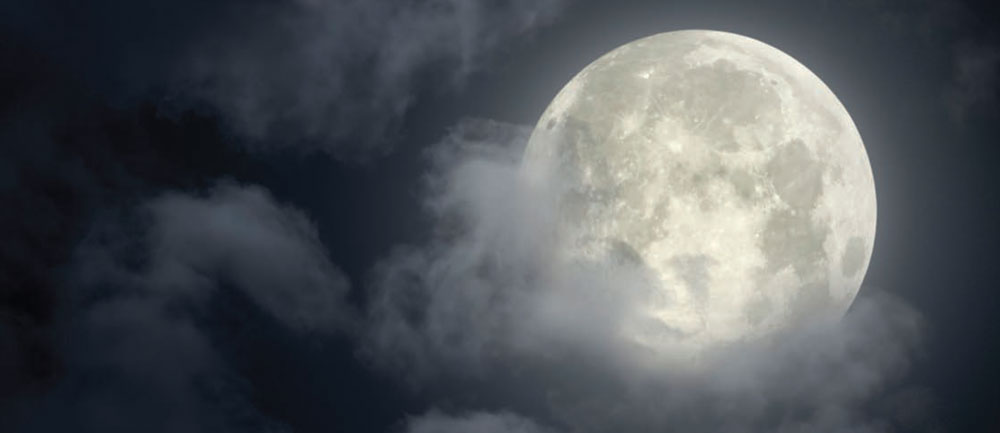 Watching the moonlight reflect off water, even a small amount, can be mesmerizing. Choosing to locate your moon garden by a pond or pool would be ideal, but you can always add a small fountain or light-colored birdbath to muster up the magic.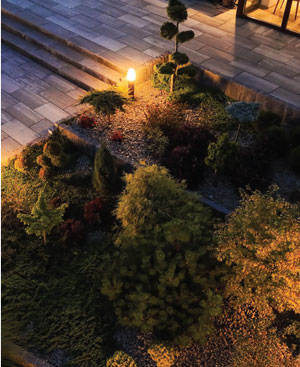 Getting started
Urbanski says the first task is choosing the right location. She suggests situating the garden where you can view it from your favorite spot to relax on a patio, deck or porch, and where you'll get full exposure to sun and moon.
"So many people have outdoor living areas now that are so nice to entertain in that it would be nice to have a garden that accentuates your space and makes your time there even more enjoyable," she says. "A moon garden would be a lovely additional element you can enjoy outside at night."
The moon has a mystifying effect on all of us — including the botanical world. Take some time to unwind in a moon garden and you'll soon be marveling at the natural sights, sounds and smells all around you. ✦
leafy reflectors, moon garden, moon vine, moonflower, moonlight, night-blooming flora, summer nights