Anne Marie Poore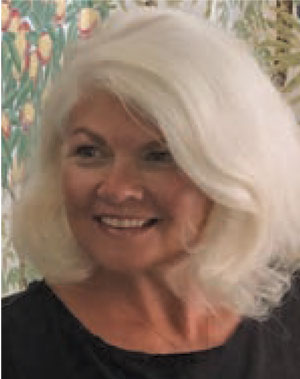 At last, it's the most agreeable of all seasons. I've never heard anyone say, "I hate summer." Truly, what's not to love? The days stretch seemingly infinitely. The temperatures soar, making any cool spot of water beckon. The grill is even hotter awaiting the sizzle of an easy dinner, followed by the twilight with nature's own blinking patio lights—a.k.a. lightning bugs! Kick off your flipflops, grab a cool drink and read through our summer issue. Roanoke Valley HOME will have you and your home ready for the season of easy living!
Being outside and surveying your yard, perhaps your organic persona is taking hold. Read about strawberries, raspberries and blackberries (oh my!) and growing these delightful fruits at home. If your outdoor area has a bit too much sun to enjoy any length of time outside, throw some shade: learn all you need to know about installing an awning, pergola or sail shade to solve the problem of too much sun. The magnolia is magnificent, and a staple in a quintessential Southern landscape. Learn about the many varieties and find out which magnolia is your favorite.
Determined to discourage deer from feasting in your yard? We've got tips. Amp up your summer fun at home with the latest gear for the grill, patio and outside entertaining. Mood boards are terrific resource tools for professional and arm chair designers; understand how to create them and why they are indispensable.
Our summer issue features an amazing midcentury modern home with a new lease on life. Joe and Nina Sweeney have transformed their iconic 1953 stone ranch home into a 21st century gem with a minimalist aesthetic that embraces the great outdoors paramount for the couple. The view of the treetops and the birdsong belies the suburban location. The result of their vision and design is captivating!
There is a lot to love about this issue of Roanoke Valley HOME. As we continue to make our way (tentatively) past the Year (+) of COVID, take time to enjoy summer in Southwest Virginia. There are 93 days of the sunny season—make each one count!
Stay well, and as always, thank you for reading,
Anne Marie Poore
annemarie@westwillowpublishing.com