Anne Marie Poore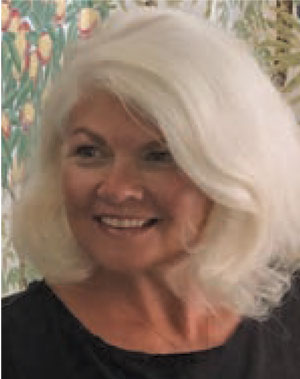 The spring issue of Roanoke Valley HOME is my favorite. From cover to cover, the colors of the season abound. Spring is evident at every turn and a true harbinger of the greening season around Virginia is Historic Garden Week; it's returning for 2021. Read our preview of the Roanoke tour, which is set for Saturday, April 24. This year's self-guided tour features seven private gardens plus the completely overhauled Mill Mountain Wildflower Garden. Do-it-yourselfers are sure to be motivated by this year's event.
Flower farms in the Roanoke Valley are bursting with color this time of year. Find out what they offer, and where and when you can dig daylilies or purchase fresh cuttings. Wandering the rows of blooms is a great way to spend an afternoon outdoors and fresh flowers in the house are always welcome.
These warm months have us thinking of improvements and enhancements for our homes. Having spent many weeks inside, we turn our attention to the garage. A cleanout and reorganization of this catchall area can be therapeutic. Are you adding a new kitchen island or revamping an existing one? Homeowners are getting creative with island designs and materials as well as colors and sizes, and HOME takes a look at what's new. The entry area in a home can be a lasting first impression. Is your entry in need of a reboot? Four local designers style an entry hall chest of drawers with their own unique approach and panache; the armchair designer in all of us will be inspired!
With extended daylight and warmer weather, it's a great time to get back to entertaining outside and (safely) plan a garden party, gathering a few friends together for a casual occasion. Perhaps before entertaining in the garden, getting your yard and lawn gear ready is imperative; we've got tips and pointers to get your equipment in the best shape for the season ahead.
Spring brings many more opportunities to venture out, to catch up with family, friends and neighbors. We at HOME hope you glean fresh ideas on design, improvement and gardening with this Spring 2021 issue. Springtime in the Roanoke Valley is a feast for the senses; revel in the sights, sounds and smells of the freshest of seasons!
Thank you for reading,
Anne Marie Poore
annmarie@westwillowpublishing.com