Anne Marie Poore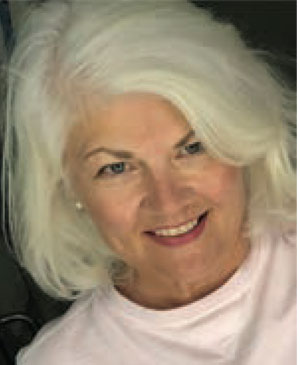 Summer has arrived, and with it, all the spoils of the season. It's my favorite time of year, and I am not ashamed to admit it. And although many of us are looking forward to the annual beach trip, I'm a summer-in-the-mountains kinda gal. It may hearken back to the many summers I spent at sleepaway camp in the mountains of far Southwest Virginia, or it may be that a visit to the beach in April or September is just a bit more enjoyable in my opinion. Truly, either locale is to be appreciated this time of year.
Travel is a given during the summer months; and if it's your turn to host, let HOME help you make sure your guest room rates a 5-star review. And while your guests are in town, get them outside and enjoy some of the best outdoorsy adventures the Roanoke Valley has to offer. A tree-top adventure or disc golf, there is plenty of fun and fresh air for all ages!
In this issue, HOME showcases a traditional 1960s colonial that has been transformed and reconfigured into an awe-inspiring French country home perfect for an active family of four. Unique materials and design choices make this home extraordinary!
I'm married to a DIYer. In the early days of our marriage, if something was broken or not working, I was sure it needed to be replaced. Oh no; I soon learned, my husband could disassemble, clean it, replace parts, rewire — whatever it was that he determined was wrong, he could make it right. After a while, my skepticism and eye rolls abated. Our article on DIY fixes can help you determine what is worthy of repair and what is deemed a goner.
After a hot summer day of work or play, relax and enjoy a refreshing cocktail. Local watering holes share their top tier beverage concoctions so you can enjoy a sensational summer sip!
Summer has so much to savor: July 4th is on a Tuesday, so you may eke out a four-day weekend in honor of America's 247th birthday. Family picnics and vacations, outdoor concerts and festivals, lightning bugs and S'mores — it's a veritable smorgasbord of summer fun. Do as much or as little as you like, but remember to call Dad on June 18th — it is Father's Day after all.
As always, thank you for reading.
Anne Marie Poore | annemarie@jamesrivermedia.com