Wise About Windows: Good Info Helps Make Clear Decisions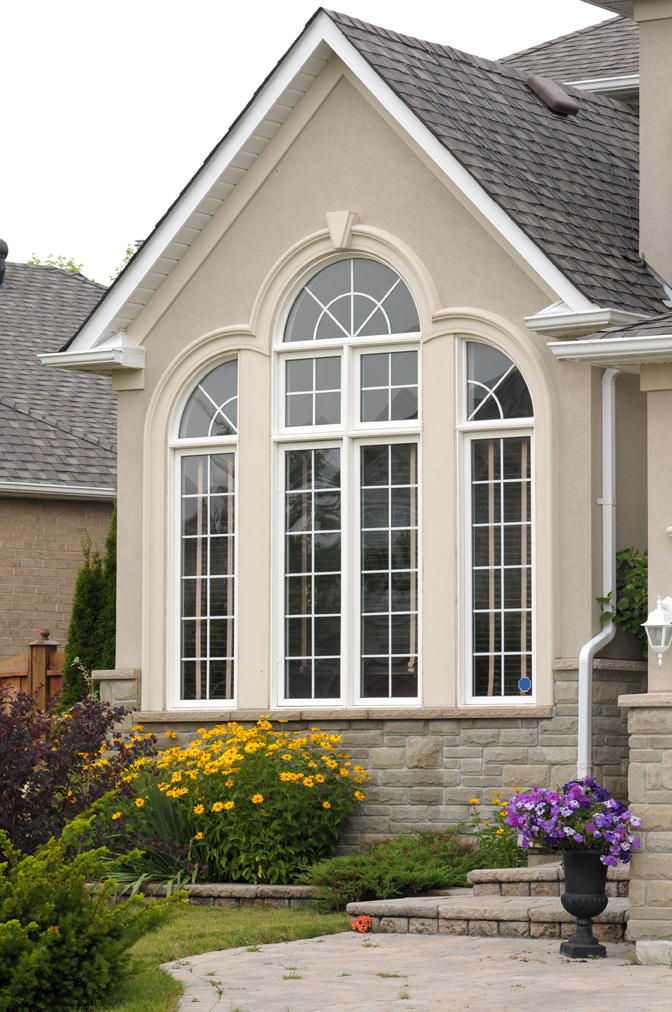 The windows in our homes are something we often take for granted. We probably don't appreciate all they do for us until they stop working properly, or fall apart completely. When your windows begin to leave you feeling cold in the winter, and make you burn up in the summer, or when they start letting little things (like water) slip through the cracks, it's time to admit that you need to move on, and begin searching for other options that won't let you down. Breaking up (even if it is with your windows) may be hard to do—for this has been, and will be, a long-term relationship. However, once you begin to discover all the options and benefits available to you, suddenly saying goodbye to the old and hello to the new will be a little easier.
Know Your Needs
When looking to buy new windows, you must first consider your reasons and needs. Do you need to replace just one leaky window, or are you thinking of replacing all the windows in your home? A total-home window replacement project with top-quality windows may carry a hefty price tag; but it will really amp up your home's aesthetics, energy-efficiency and quite possibly its value.
Steve Dawson, manager of S.J. Neathawk Window and Door Gallery, said that when you decide to replace your windows, one of the most important questions to ask yourself is how much you are willing to spend.
"First, you want to determine the type of budget that you are trying to achieve," Dawson said. "Then, find a reputable company using brand-name, trusted products, who will complete the project within your budget."
Once you know your needs and the outcome you wish to achieve, it is time to find out about your options.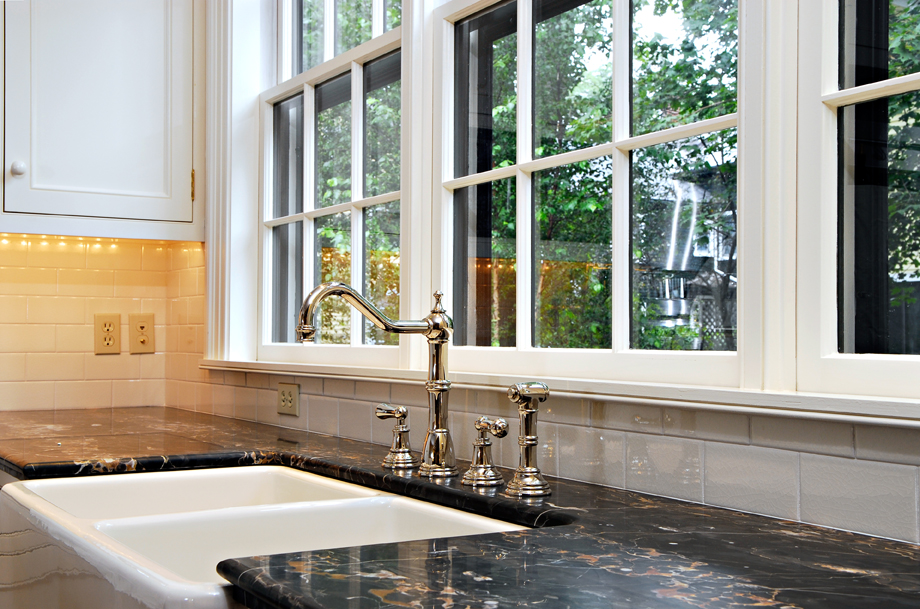 Do Your Research
We live in a world where the Internet can demystify home improvement projects for homeowners allowing you to study and compare your options. However, the task of replacing windows is one that is best left to the professionals, saving you a great deal of time and stress. According to Dawson, when installed properly, windows can last up to 40 or 50 years. So you want to make sure that you start off the "long-term relationship" on the right foot.
Brian Muelenaer, vice president of operations for Smith Mountain Building Supply, provided some valuable tips about asking the right questions when you are looking for a reputable company to complete the job.
"[First], ask for references, a copy of their builder's license, and proof of liability insurance," Muelenaer said. "Also, ask if they are Certified Installers by American Architectural Manufacturers Association, which is the governing body for window and door manufacturers." He also encouraged homeowners to get several estimates; this not only helps you find the most competitive price, but it also gives you the added insight of determining whether everyone is seeing the same issues and challenges with your current windows.
Once you select a reputable company, the cost and time involved in the project will vary based on the number of windows being replaced and the type of replacement. According to Muelenaer, there are generally three types of window replacements: a full replacement, window inserts and sash packs.
"A full replacement involves complete removal of the current window and installation of a completely new unit," Muelenaer noted. "If your budget allows this, it is the way to go because it will result in a fully-warranted opening, installed using the newest methods and best fit."
According to Muelenaer, window inserts are windows that are made to fit inside the current window frame, installed after all the current window's components (except the frame) are removed. "For [a window insert], the frame needs to be free of rot and structurally solid," Muelenaer said.
The third type of replacement, using a sash pack, is the easiest to install and could be a do-it-yourself project, since it does not require a full window replacement. A sash is simply the framework that holds the window pane in the frame. Therefore, this type of renovation is ideal if you are simply fixing damage done to the window frame.
Once you have determined what type of work you need done, the fun part begins—actually picking out your new windows. Time to go shopping!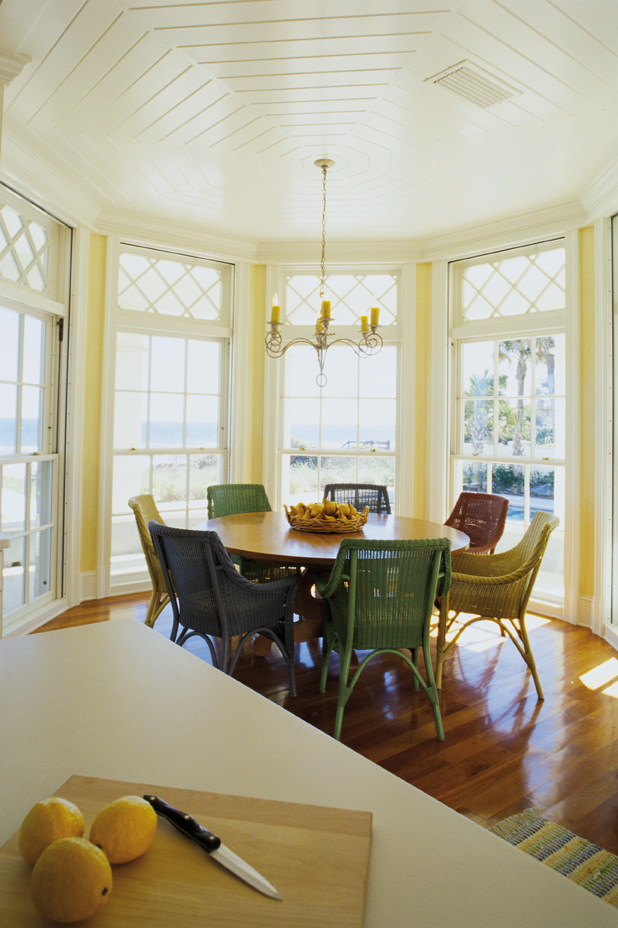 Select Your Window
If eyes are the windows to the soul, then windows are the eyes to your home. Like eyes, windows come in many variations, shapes and sizes; some are stronger, and "see better," than others. When purchasing new windows, it is important to look into the various available options, and to seek out the greatest return on investment.
According to John Morgan, millwork sales manager and window and door specialist for Capps Home Building Center, popular window options include all vinyl, vinyl clad, aluminum clad, and composite cladding such as Fibrex, to name a few.
"Each type has its own price point, so your budget may determine which type you use," Morgan said. "Each type has both their pros and cons."
Morgan also warned prospective window buyers to be aware that "just because it looks good, doesn't mean it is going to perform like you need it to," and that doing detailed research at the beginning of the process really pays off in the end.
If energy-efficient windows are a must in your book, Muelenaer suggested wood, fiberglass, or vinyl treatments. "These products do not transfer heat or cold easily from one surface to another," Muelenaer said. While there are many choices in the type of glazing (glass) to consider—including low thermal emissivity (low-E), laminated and tempered, —Muelenaer suggested that one of the best ways to save energy with your windows is to focus instead on finding a product that uses "warm edge" technology. In very simple terms, warm-edge technology refers to the type of spacer material used to separate the panes of glass (or glazing) in a window unit. The material used in warm edge technology is less conducive to heat loss than the traditional aluminum spacers.
Ty Cassell, project manager for Skyline Door & Hardware, said that above all other factors, you must consider the type of materials being used to make the windows. "In this industry, you really do have to look into the quality of materials being used to construct the windows, and [then] make a determination of what you expect from that product," Cassell said. "The better built products, [like] extruded aluminum-clad wood windows, will last and perform longer."
While wood windows are among the most aesthetically appealing choices, Cassell typically advises buyers to avoid wood since it is more prone to decay. These windows tend to need lots of tender-loving care. "Wood is never a good option, regardless of what it is painted with," Cassell said. "It is a high-maintenance product that, if left alone, will rot and decay." While vinyl is one of the least expensive options out there, it is also one of the least appealing, in Cassell's opinion. "The worst thing to me is driving through a nice neighborhood and seeing a cheap, vinyl replacement window on a beautiful 80 or 90 year-old home," he said.
Basically, choosing the right window for your needs boils down to quality versus cost. When you find a window that meets both of your standards in those areas, you have found your perfect match.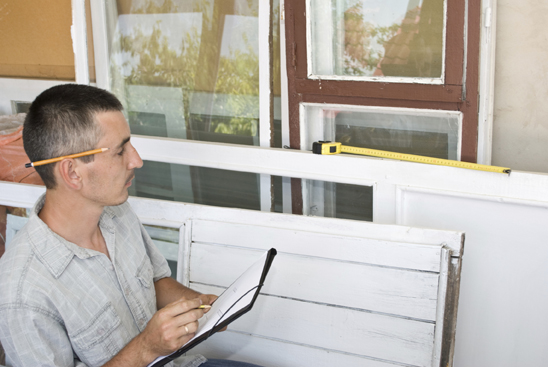 Start Replacing
Now that you have done your research and chosen your new windows, it is time to let the installation process begin.
According to Muelenaer, the time required to complete this project from start to finish depends on several different factors. These include, but are not limited to, the type of product being installed, the condition of the existing structure, whether the home is single story or multiple stories, and weather conditions.
While there is no standard "ballpark" figure for a project of this size, because so many variables play into it, replacing windows is a major home upgrade that carries a big price tag. Muelenaer gave a helpful hint, however, on how to save yourself a little money. "If your household budget allows, it is better to replace all the windows at one time," Muelenaer said. "There is a savings by having the installer come once, rather than multiple times, and replacing only one window will not achieve energy savings." He also noted that when all the home's windows are the same, curb appeal increases, possibly increasing the value of your home. Additionally, replacing only one or two windows won't do much to increase energy efficiency in the home if all the others are damaged or dated.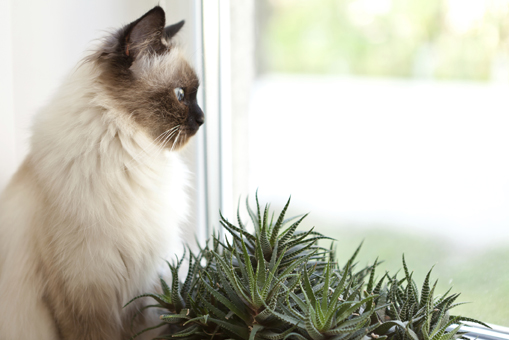 Enjoy the Benefits
After you have your windows installed, the benefits should be reflected in your next power bill.
"Windows and doors are the greatest source of air infiltration, heat gain, and heat loss in a typical home," Muelenaer said. "Having high-quality, energy-efficient windows installed in your home by a certified installer will dramatically change the levels of all three and have an instant impact on the energy required to heat and cool the home." If replacing your windows has been at the bottom of your to-do list for a while now, start making it a priority and discover all the benefits you've been missing—strong windows that will help you weather life's storms and energy bills.
energy efficient windows, new windows, window replacement, window types, windows