What's Trending in Local Real Estate? Get the Inside Scoop From Area Experts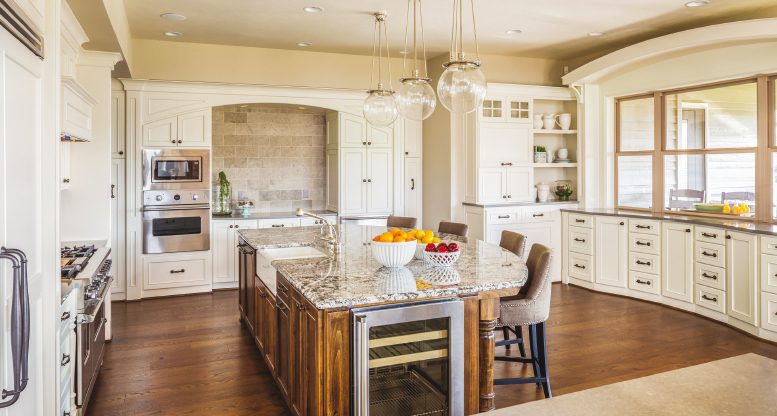 In addition to blooming flowers, chirping birds and warming temperatures, spring in the Roanoke Valley generally signals an uptick in real estate activity.
Sellers have spent the winter prepping their homes to go on the market. Buyers are eager to get out and start searching for their dream properties.
So what types of homes do experts say are moving quickly in the area? What do current residential buyers have most often on their wish lists? And what can sellers do to make sure their properties are positioned to sell quickly?
"The average sales price in the area per the MLS [multiple listing service] is $183,000," says Callie Dalton of Long & Foster Realtors. "That being said, these homes are typically three to four bedrooms and two-and-a-half baths with updates. Buyers want the homes move-in ready."
Kit Hale with MKB, REALTORS says properties within walking distance of restaurants, shops and other conveniences are also in demand among younger buyers in the Roanoke area.
"The millennials are waiting longer to purchase due, in part, to college debt," says Hale. "When they do buy, they are more interested in walkable communities in a more urban setting."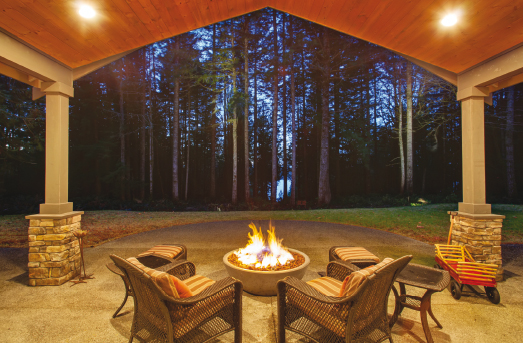 The National Association of Realtors points to a number of emerging trends it expects to influence real estate choices in the near future, including use of materials with a handcrafted style, reclaimed wood floors and integration of indoor and outdoor spaces.
"When it comes to the outdoors, people are still looking for a place for their children to play, and where they're able to see them," says Jeannine Hanson, a Realtor with Long & Foster. "For higher-end properties, buyers like an outdoor room to come with the house or for there to be a place to build one.
"I think we all lead such busy lifestyles that when we get home we want to relax. If we're having people over, we want to be able to grill and entertain outdoors. The beautiful area we live in contributes to that," she says.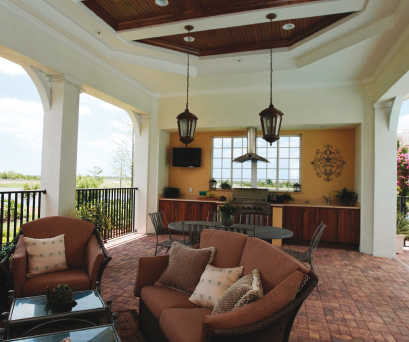 Dalton adds, "Today's buyers want entertainment space in the form of larger decks and patios, screened porches, outdoor kitchens, built-in seating, fire-pits, and so on."
While "character" may be more difficult to define, Dalton says buyers tell her frequently they prefer their future homes to have distinctive features.
"Buyers want to combine the nostalgia and character of the past with modern-day amenities," she says. "They're looking for something with a 'wow factor'—unexpected with personality. Examples include crown molding, millwork, paneled doors, volume ceilings, coffered ceilings and hardware with an architectural feel—something that makes a standard cabinet 'pop,' something unique that makes a statement."
Hale says character definitely means different things to different buyers.
"Most would define it as older homes with traditional exterior design features like brick or wood siding, large windows or slate roofs and interior features such as wood floors, high ceilings and large trim features," he says, adding that also on the list are windows that are consistent with the age of the home, as opposed to vinyl replacement windows. But, he adds, "Modern kitchens are OK."
In the Roanoke area, Old Southwest and the Raleigh Court areas are popular for buyers looking for that vintage charm, Hanson says.
"People love wood floors, curved archways, beautiful staircases, high ceilings and original glass. If they're in the market for an older home, those are the features that make a statement," she says.
According to the Roanoke Valley Association of Realtors, 4,688 homes were sold in the region last year, which was a 15 percent gain over 2014 and the best year-end total since 2007. The average home price in 2015 was $197,878, the highest annual amount since 2008.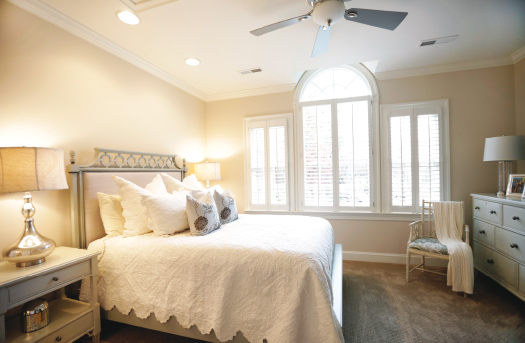 For sellers who plan to list their properties in the Roanoke region this year, Dalton, Hale and Hanson offer a number of tips.
"People want open, light and bright—and they don't want to do the work themselves," says Hanson. "If you're going to be putting your home on the market, it's important that you keep it up to date. Buyers are busy. They want move-in ready, especially with bathrooms, kitchens and the main living areas."
Dalton says enhanced curb appeal is essential, as is a home's cleanliness. "This includes decluttering and cleaning out all cabinets and storage spaces," she says. "I also recommend to clients who have bold wall colors to consider painting with neutral colors to appeal to a wider range of buyers. The home should appear spacious with no signs of deferred maintenance."
Hale reiterated the importance of a clean home, neutral color palette and focusing on the first impression a home makes.
"First impressions are made as potential buyers are pulling up in front of the home," he says. "Be sure to have fresh mulch and a trimmed lawn and plantings," as well as a quality roof and exterior paint.
average sale price, fireplaces, outdoor space, reclaimed floors, roanoke, updated bathroom, updated kitchen, walkable communities