The Perfect Nightstand | A Lesson in Bedside–table Manners
The bedside table exists for our convenience. Its main purpose is to decrease the number of times we have to get out of bed: to hold a lamp so we can see in the dark, or a glass of water for when we wake up thirsty, or a dish to hold our jewelry when we forget to take it off until we're already tucked in. In fact, it is so convenient that we almost don't notice it at all … until something is wrong. The bedside table, or nightstand as it is also known, is one of the few pieces of furniture that you really have to get just right in both logistics and looks. However, choosing a good one isn't complicated when you keep in mind a few key aspects: size, function and (of course) style.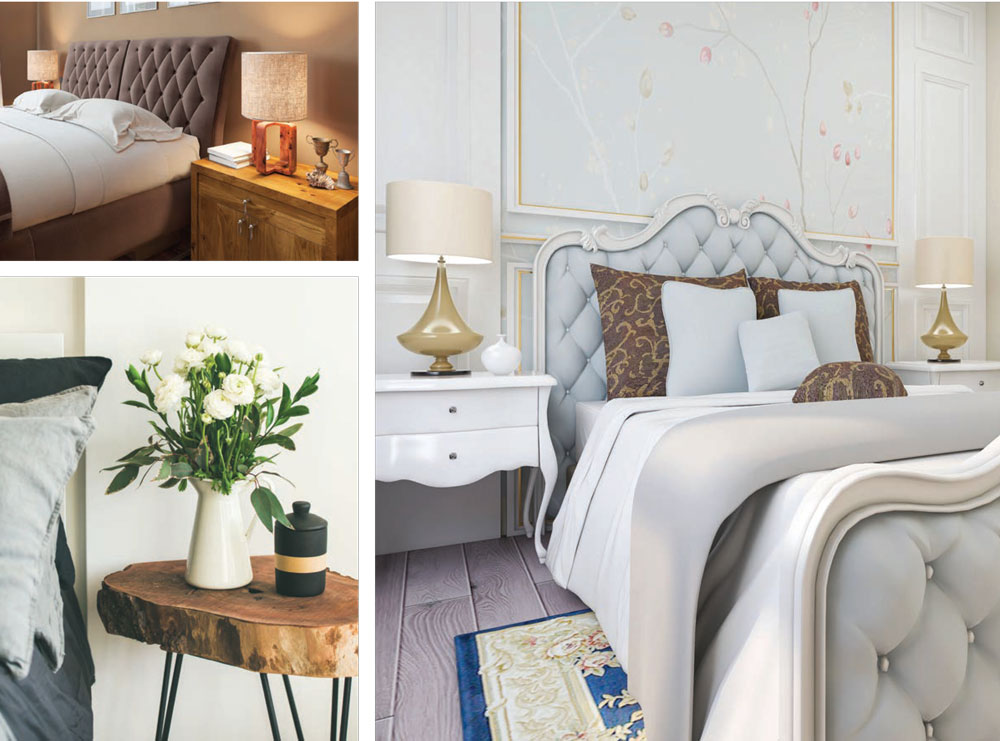 The most important aspect of a nightstand is its size: its height, width and depth. If it's the wrong size, a bedside table won't function properly or look right in the space. A nightstand needs to be proportional with the bed and the room as a whole. The main consideration should be height; the table top should be fairly even with the top of your mattress. The average bed surface is about 25 inches from the floor, so looking at tables between 24 and 28 inches tall is a good place to start. But remember: measure twice, buy once! Many variables can affect height, including rugs, bedframes, and mattress pads and toppers. Be sure you know your bed's measurements before deciding on a nightstand.
The width and depth of the piece depend on its function. Many bedside tables function as just that: a surface at the side of the bed. In that case, the width and depth should be just enough for the necessities, like a lamp and a small carafe and glass. However, a nightstand can also be an opportunity to get some additional storage. A piece with drawers is a great place to store bedroom essentials—eyeglasses, candles, cozy socks, face wipes, lotion, or bedtime medications. Depending on the depth, you could even keep an extra set of sheets or a blanket inside. Some drawers are even equipped with outlets for plugging in lamps or charging devices.
Another option is finding a piece with open shelves. You can always use a small box or basket for out-of-sight storage, or take the opportunity to display a treasured collection or family photos. If you're a book lover, open shelving is a great way to display your library and keep your favorites close by for bedtime reading. Of course, instead of a designated nightstand, subbing in a larger piece like a dresser, vanity or small desk to perform double-duty is a great way to really maximize your space, especially in a small or guest bedroom.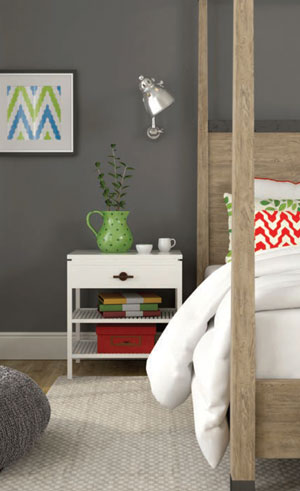 Bedrooms in general are a space where you can feel freer to let yourself be yourself. While the rest of our homes can be exposed to the public, bedrooms are a more secluded space. Accordingly, a bedside table is another opportunity to let your personality shine through. The small, low-profile nightstand is an opportunity to add interest and play with color, finish and shape. Consider painting a simple Shaker or midcentury-style nightstand in a bright complementary color, using a metal tray table or bar cart, or even incorporating a sculptural element like the classic wicker elephant. Additionally, don't feel pressured to make things match perfectly, especially if you share a bedroom. Everyone has their own bedtime routines and preferences, so your chosen functional elements may not coordinate with your partner's. As long as you keep enough cohesive elements between the two sides, the room's balance won't be disturbed. The simplest way to maintain cohesion is by using the same finish on both pieces and ensuring they are the same height. If the two pieces have different finishes, maintaining a relatively similar style is advisable; you probably wouldn't use a classic dark-wood Chippendale chest on one side and white, modern, sculptural table on the other. However, balance can be achieved by using symmetry in other ways, such as a matching pair of lamps or complementary artwork in matching frames on the wall above.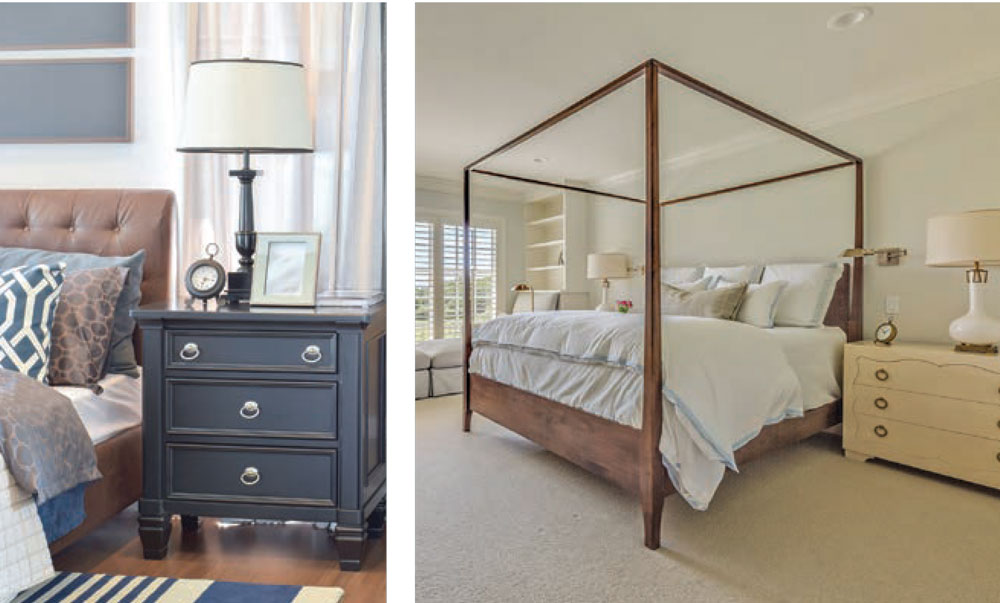 Selecting a bedside table is just as personal as selecting a nighttime routine: it depends on your individual needs, preferences and style. Even if it looks great, if your nightstand proves to be more inconvenient than it's worth, then it isn't the right nightstand for your space. As long as you'll use it, you'll love it! ✦
additional storage, Bedside table, convenient, nightstand, nighttime routine, secluded space