The Golden Years | Retirement Checklist for Seniors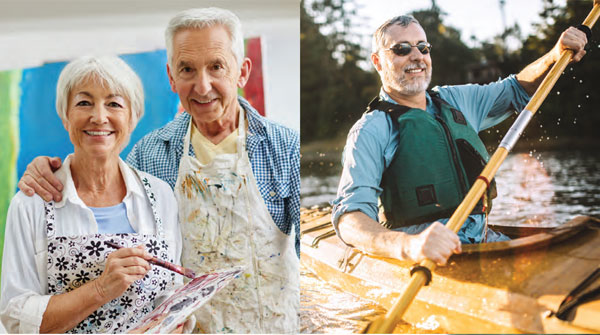 When looking forward to our "golden years" we can overlook and under-consider the reality that our bodies may not keep up with where our will would lead us. The dreamer may imagine retiring to a beach with the sand under their feet as the way to go, while the pragmatist may realize a planned community is a little more realistic at their stage in life. For all those in between who are not so sure, there is a myriad of retirement options in beautiful Roanoke Valley.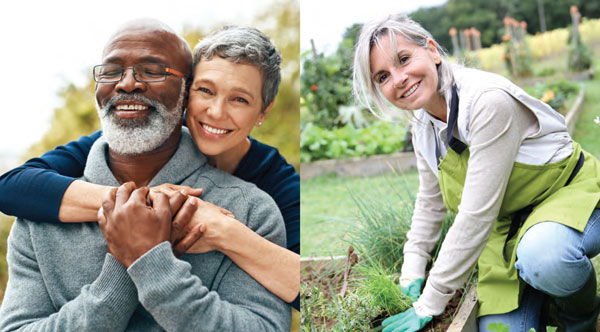 Finding the right senior living community is one of the most important decisions a family can make, whether for themselves or with (or for) their elders. Some compare it to buying a house; as with a home purchase, there are many variables to consider, and what is perfect for one family may not be suitable for another. The actual task of sitting down and talking with your partner or parents about retirement options may seem like a daunting act, but it is one that will save you all a lot of lost sleep if handled properly.
First on the list—and probably the most sensitive—is a frank talk about finances. Have an honest and realistic conversation with all involved about sources of income, assets and insurance policies. Consider how much expense you or your parents can bear and whether this move will require financial help from children or others. The average monthly cost for assisted living is around $3,600, but this varies greatly across the state; pricier memory care facilities can run to $7,500 monthly and more. Everyone who will be part of the financial picture should talk openly and be comfortable with the arrangement. By discussing specifics now, you'll avoid tension later.
Ask for a list of costs from the senior living communities considered and find out what the facilities' amenities cost as well. Are they included or are there additional fees? There can be pressure to go with the most expensive option out of feelings of guilt—of course, you want the best for your loved ones, but the most expensive option is not always the best, and it may not be the greatest fit for the needs of the elders involved.
Another option to consider is a Life Plan Community, such as that found at Brandon Oaks. In this type of setting, residents move in when they are at an independent living level. They pay an entrance fee that is based on their accommodation choice and whether they are single or a couple, as well as a monthly service fee. This monthly service fee will not increase if the resident needs a higher level of care, such as assisted living or nursing care, during their time.
When discussing finances, make sure you understand what types of insurance you or your parents carry. Insurance is a huge and complicated field, and senior financial planning options are limitless. Are your seniors covered through a group plan or do they have Medicare coverage or both? Do they have a Medicare supplement? Do they have secondary or even tertiary coverage? One of the first questions you will be asked at facilities you consider is whether long term care insurance is in place, as a separate policy or rider on a life insurance policy; unlike standalone long-term care insurance policies, if you don't use it, you won't lose it.
Once finances have been made clear, finding the right level of care should be the next step. Again, this can seem overwhelming, but that honest conversation you started earlier needs to continue here as you or your elders contemplate senior living options. What is the comfort level for driving to the grocery store or standing to cook a meal? How about bathing and laundry duties? Have there been recent falls? Are bills being paid on time or has there been confusion or forgetfulness about regular financial obligations or other things? Have there been changes in physical appearance or the condition of the home, or difficulty solving problems? All of these issues may be symptoms of decline which can help to determine appropriate levels of retirement living and care. It is sometimes best to involve a third party when talking to aging family members about these topics. Having a neutral party begin and facilitate the conversation can put everyone more at ease.
There are many levels of retirement living options to consider, from independent living in cottages or apartments, to assisted living and skilled nursing facilities. You don't want to skimp on care, so having the input of doctors and facility staff should help greatly in determining appropriate levels of care.
Lisa Clause is the Senior Director of Marketing and Philanthropy at Richfield Living. She says that there is a lot that goes into determining what level of care is needed by their residents. She says, "Many times, incontinence or mobility becomes the determining factor to look for a solution that retains respect for the senior and assists the caregiver. Assisted living brings families back to the time where they can enjoy each other again."
If your loved one has dementia, memory care communities are often the best choice. Richfield Living has a memory care option called the Joseph C. Thomas Center. In this center, the rooms feel like home and great effort is taken to help residents remember happy times through music, hands-on activities, pictures, and conversation. Carter Hanna, the Marketing and Sales Director at Brandon Oaks, says that they offer a memory care facility as well within their assisted living facility. She says there was a growing need for memory care within the community; "We offer home-like apartments, a special dining room, activities specialized for those with memory impairments and an outdoor area," Hanna adds.
In exciting news, Richfield Living is transitioning to a resident-centered household model of care. In this model, the layout of the facility is set up as a household with a front door complete with porch, mailbox, and doorbell. According to Clause, "When you enter the home, you will find a large cozy living room, full kitchen, and private rooms with a door for every resident. Residents can wake up when they want, enjoy breakfast, and take medicines based on their schedule. Each person is an individual." Staff members stay in the house and are trained to perform housekeeping tasks, take someone to the bathroom, or cook a meal. Clause says that Richfield Living is very excited to be the first in the Roanoke area to offer this model of care.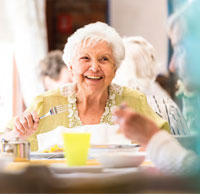 Once finances and levels of care are determined, more fun options come into play: amenities! Sit down to discuss what activities make your seniors happy. Do they like working in a garden or taking nature hikes or having their nails done? Are they into book clubs or playing cards or gourmet food? Do they want to be active in a faith-based community? Senior living communities typically offer amenities like health spas, concierge services and business centers, while some cater to those of a specific culture or religion. It's best to pick three or four amenities and focus on these while searching for the right facility.
In addition to amenities, there are many types of housing styles to choose, from high-rises and townhomes to cottages. Another key factor to consider is location. Some retirees may want to be closer to children and grandchildren; others may prefer to age in place, close to friends in their hometown. Don't assume—ask.
Having lived through this firsthand, my advice—and the advice of many in the field—is to start planning early. It is never too soon to start the conversation. Your parents may surprise you and say they have been thinking about it already.
Lisa Clause says on the topic, "The best advice we can give to families is to start the process early. When the decision is not imminent then you can be less emotional and more rational about the pros and cons of each retirement community."
Carter Hanna from Brandon Oaks advises families as well. She says, "Do your research, call different communities and get information. If you can, go and take a tour and meet the residents—you get a better feel for how the community is and if your loved one will enjoy living there when you can experience it in person."
Don't be scared. You have the best interest of your family at heart. If you're nervous about beginning a dialogue, consider calling on other people in your seniors' lives—close friends especially. Get advice from others who have made the move already to senior living. Be patient and positive, and listen to your loved ones' wants, needs and feelings. Be warm and open and call on them to determine the retirement lifestyle that suits them best. Most of all, empower seniors to research and make their own decisions: ultimately, you'll be helping help them (and yourself) feel more comfortable with your family's choices.
If you get overwhelmed, stop, breathe and remember: you're doing the best you can—and you're doing it because you care. ✦
Features, finances, golden years, retirement, senior living community