The Countertop Challenge
CHOOSING THE RIGHT OPTION FOR YOUR SPACE
With so many beautiful options available for countertops, choosing which one is right for your space can be challenging. Whether you select a natural stone like a granite or marble or a man-made option such as quartz, asking yourself four simple questions can lead you to the right countertop to use as the focal point for your kitchen:
How much wear and tear will my countertops get?
What is my budget?
How much effort do I want to put into maintenance?
What is my style?
Once you answer these questions, you'll be able to navigate the many options available.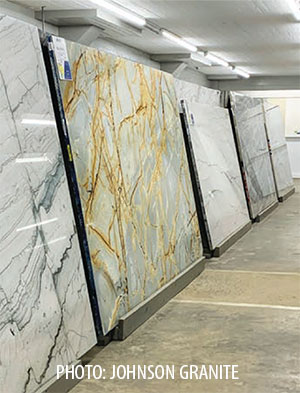 Function
Our kitchens are busy places where guests tend to gather and where we spend much of our time. Countertops can be the focal point that makes our kitchens pop or they can blend into our cabinets, allowing paint and backsplashes to become the show stoppers.
Most importantly, though, we must evaluate how our countertops will be used in order to estimate normal wear and tear. According to Jennifer Slate, marketing director at Johnson Granite, a family-owned business for more than 20 years, "Our clients usually have an idea of what they want or, more often, what they don't want. We listen closely and work together to pick the right materials and to give our clients a great experience."
Kitchen counters need to go the distance. They are used for chopping, cutting, resting hot pots and pans and storing appliances, while also serving as landing stations for groceries and other household items. As a result, the durability of the material should be considered. Natural stone such as granite, marble and quartzite are popular choices for countertops. They are hard, dense, durable surfaces that resist scratching and are more tolerant of heat than man-made stone.
While some materials are slightly more durable than others, no countertop is indestructible. All are susceptible to chips, scratches and cracks. "The best advice is to follow manufacturers' directions on any man-made surface you wish to use and to seek guidance from the Natural Stone Institute to learn the facts about how your chosen material can be used," comments Slate. "When accidents do happen, most materials can be repaired by a trained professional without requiring replacement of the countertop."
Quartz, a man-made stone, is created with natural stone and a polymer resin. A workhorse in the kitchen, quartz is long-lasting, easy to clean and durable. "Quartz can stand up to some heavier use that might damage a softer granite or marble, but it's not heat resistant," says Slate. "You can't put hot things on quartz. I've even seen damage from air fryers and other kitchen appliances."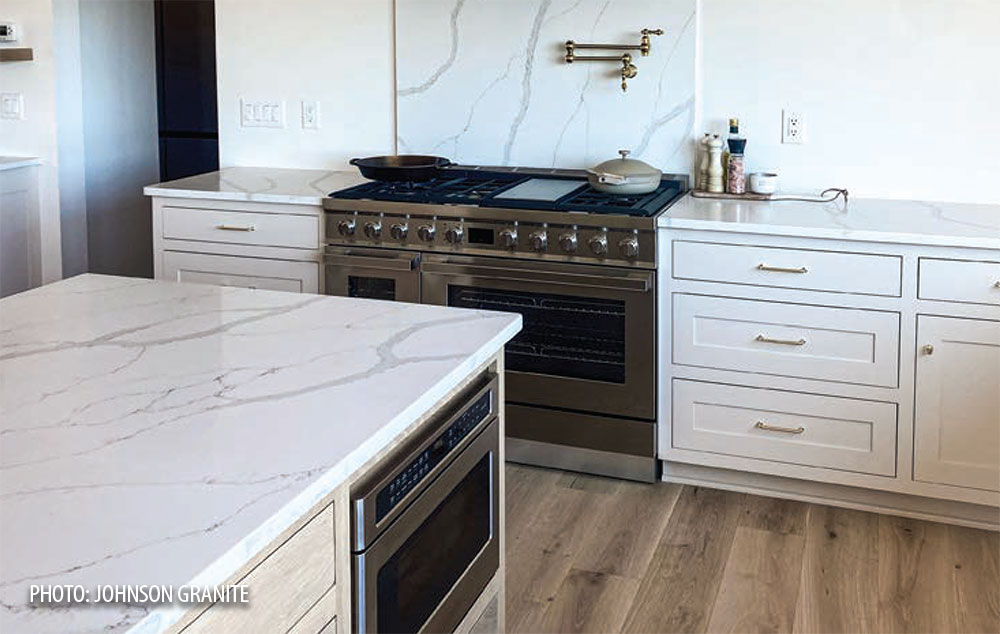 Budget
With a wide range of affordable options available, an updated look doesn't have to break the bank. "There are very good options for your budget in each category of stone," notes Slate. "Our job is to understand the look the client wants and to work within their budget to create their dream spaces."
A quick overview of the cost of materials finds laminate and cultured marble among the most inexpensive materials available. The natural stones tend to be more expensive because of the quarrying and machining required to bring them to market. Quartz can be costly, but more affordable options are often available. (See chart below for more comparisons.)
Mixing and matching materials is an option to put less strain on the budget. For instance, the outer countertops could be an entry-level natural stone while reserving the "wow factor" for an island created with a premium stone.
Maintenance
Natural stone, which is porous, needs periodic sealing to avoid penetration by liquids and smells. "Mother Nature is cranking out some beautiful material," notes Slate. Even so, "it's recommended that natural stone be sealed every six months to a year." To determine readiness, she says, "drop a small amount of water on your countertop and come back about 15 minutes later. If it's not bubbled up like water bubbles on a waxed car, it's time to re-seal your countertops."
Quartz and other man-made materials don't need to be sealed.
Most countertops can be cleaned with a microfiber cloth and a mild cleanser, making sure any spills are wiped up right away to avoid staining. A paste of baking soda and water can often remove stubborn stains; however, commercial-grade cleaning products specific to countertops are available. In fact, Johnson Granite has commercial-grade cleaning products available on the company's website.
Personal style
Natural stone and man-made quartz are popular choices for those who want to upgrade their countertops and add value to their homes. Concrete and stainless steel are trending for those who crave a more industrial feel. A concrete appearance can even be created with a smooth, man-made material that mimics the look of concrete. Also, butcher block is another material that finds its way into kitchens for more of a farmhouse feel. With so many options available today, you should be able to find materials and designs that satisfy your inner Joanna Gaines.
"Staying true to your style and avoiding trends is solid advice for any price-conscious homeowner," notes Slate. "Classic white or black countertops will never go out of style, allowing you to change the look of a room more frequently for less expense."
For the last several years, white and gray with heavy veining has been trending, but Slate reports, "now we're bringing in more earth-tones like taupe and café au lait to add needed warmth."
Personal style is the driving force in choosing a countertop design. Along with your individual taste, consider function, maintenance and a budget to help you choose the best option that solves your countertop challenge.
---
NATURAL STONE
Granite, marble, quartzite, limestone, soapstone, dolomite, onyx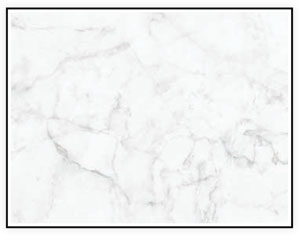 PROS
• Unique veining and flow
• Hard, durable, dense
• Resistant to scratching
• More heat tolerant
• Can be used in outdoor settings
CONS
• Naturally porous; annual sealing is recommended
• Can be chipped, cracked or scratched by trauma
• Softer stones (i.e. marble, onyx)
• Heavy; hard to DIY
---
MAN-MADE STONE
Quartz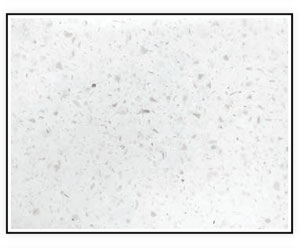 PROS
• Imitates natural stone
• Easily repaired
• No annual maintenance
• Non-porous; food safe and anti-microbial
• Very durable & stain resistant
CONS
• Not heat resistant
• Usually more costly than natural stone
• Can be chipped, cracked or scratched by trauma
• Outdoor use is not recommended
• Heavy; hard to DIY
---
LAMINATE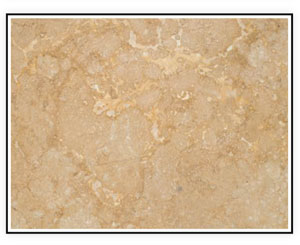 PROS
• Least expensive
• Easy maintenance
• Many colors available
• Lightweight; easy to DIY
CONS
• Easy to damage
• Difficult to repair damages
• Not heat/scratch resistant
• Will not add to a home's resale value
---
BUTCHER BLOCK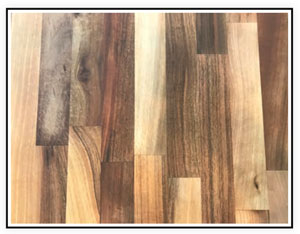 PROS
• Can be less expensive if pre-fabricated
• Desirable farmhouse look
• Ability to cut directly on the surface without dulling knives
• Easy to DIY
CONS
• Easy to damage
• Requires frequent sealing to maintain food-safe finish
• Large variance in price and quality between pre-fabricated countertops and custom-made countertops
---
CONCRETE, STEEL, MAN-MADE CONCRETE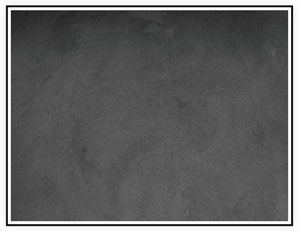 PROS
• Bold, modern look
• Easy maintenance
• Durable
CONS
• Specific style
• Varying price points • Cracks, large chips difficult to repair ✦
butcher block, concrete, countertops, dolomite, Granite, laminate, limestone, man-made concrete, man-made stone, marble, natural stone, onyx, quartz, Quartzite, Soapstone, steel