The Boomer Effect on Real Estate: Riding the Wave Into the Future of Local Real Estate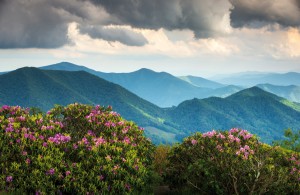 Having recently been named one of "25 Best Places to Retire" by Forbes, the Lynchburg area is known for its good economy, cost of living, average home price, good air quality and low crime rate. It's no wonder our area is a popular choice for Baby Boomers. They comprise the demographic born between 1946 and 1964 and are nearing retirement (if not already there). This generation, known for its marked increase in birthrate, represents nearly 20 percent of the American population and nearly 80 million Americans. They are also known to have a significant impact on the economy due to their numbers and their natural demands for consumer goods. Obviously, they continue to have a powerful impact on real estate trends and are changing the face of the industry once again.
Some Baby Boomers will inherit wealth beyond any other demographic we've ever seen. They may own two to three homes, one of which may be a rental. Their homes may be in the top two percent of value in our area, and they may have additional homes. The second type of Boomer may have had his or her IRA or 401k hit twice—once when the dot.com bubble burst, and again during our most recent economic collapse. This segment of the Boomer population may be fighting to hold on to what they have. They may have adult children or aging parents they are helping. And ironically, while the Boomers did give rise to what pop culture loves to call 'McMansions,' there is evidence to support that these may soon become two-and three-generational homes with Mom and Dad living under the same roof with their own parents and adult children.
"The real estate meltdown of 2007-2010 profoundly affected the Boomer generation," says Billy Flint, CRS, JRI, Flint Property Group. "For some of the more affluent, it was an opportunity to acquire a second or third vacation home at Wintergreen or the Lake at a bargain price. For others, however, it was extremely painful. Their retirement account was halved in 1999-2000 and again in this recession. Perhaps one spouse lost employment or financial assistance had to be offered to an adult child who found themselves 'upside down' in their home. We saw it all."
Boomers are looking ahead. Previously, the most import consideration in choosing where to retire was climate, but today it seems to be cost of living and healthcare. Nadine Blakely, SRES (Senior Real Estate Specialist), ASP (Association of Staging Professionals) of Nadine Blakely Homes, understands that active Boomers want to "age in place" and are often looking for their forever home.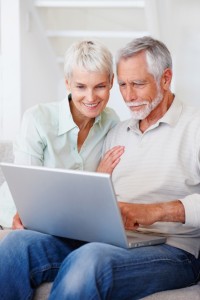 "Many of my clients haven't looked for homes in 20 or 25 years," says Blakely, "Things in real estate can change in 20 days!" Noting that there weren't any brokers and appraisers 20 years ago, Blakely says it is a very different industry today.
"Boomers want to be careful," Blakely says. "I work with quite a lot of builders on custom features that allow for this 'aging in place' with ease."
Popular Boomer construction elements include: main-level master bedrooms; doorways wide enough for (potential or eventual) wheelchairs; showers on the main level of the home; taller toilets; fewer steps; and pulls and levers versus knobs that can be difficult to maneuver with arthritis.
But Blakely says that, above all else, Boomers want convenience. They aren't home much because they lead active lives. Their adult children have moved out and perhaps yard work has become too much.
"Boomers want to be close to their children and grandchildren, doctors and restaurants. But they aren't ready for assisted living. They want safe neighborhoods and walkability. While they may be downsizing in square footage to smaller houses on smaller lots, we see it as moving up to luxury living."
Like Blakely, Judy Franz, ABR, CRS, GRI of John Stewart Walker, Inc. sees Boomers as cautious.
"Larger properties haven't reached their values from 7 or 8 years ago," she adds, "and people are choosing to stay in their houses a little longer." Franz reports that the pace of local sales has increased, despite a lag behind major metropolitan areas. And, Frantz says she anticipates seeing a lot of homeowners doing renovations rather than building new. She has actually been pricing out elevators because she's had clients requesting information about them.
"Something else that I've started to see a need for is a house that features two kitchens—for multi-generational homes. Our hills are coming in handy; it's easier to incorporate a walkout basement with a separate entrance! If Boomers scale down, they want easy, not cheap. They want a smaller and simpler scale, but the amenities have to be solid."
Jane Blickenstaff, owner/broker with Blickenstaff & Company, Realtors, reiterates that Boomers "love basements and main level living." She also highlights other amenities like high ceilings, a main-level master bedroom and a main- level office. If there is a second floor, it features guest rooms for visiting kids and grandkids. Larger windows, energy efficiency, and nicer amenities such as granite countertops and tile showers have become necessities. They may still be buying a 3,500-square foot home, but they are switching floor plans and downsizing the yard.
Blickenstaff agrees that Boomers want proximity to convenience and recreation, but they don't consider themselves "old."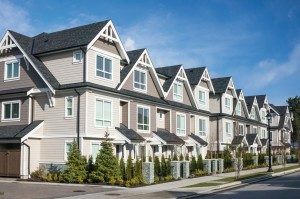 "It will be interesting to see how Boomers will affect the market over the coming decade," adds Flint. "The very large houses of the last couple decades will likely house three generations of family. Smaller, well-designed one-levels in walkable communities are very desirable to this demographic. And, there is a return to the city! Older buildings are being renovated into energy-efficient condos and lofts."
Blickenstaff also sees Boomers liking suburban and urban lifestyles.
"There are some who think it cool and hip to move downtown. Others want land and to move farther out. They don't necessarily need to be near good schools anymore since kids have moved out. It's a new floor plan they desire," she says.
Nationally, Boomers may be moving into downtowns, but Blakely and Franz say they aren't seeing that as a big trend here. But that doesn't mean our local seniors are squares. Franz notes that Boomers are tech savvy, just like Millennials and Gen Ys.
"Boomers like to screen out properties online, through virtual tours, but they still eventually like to see the property in person," she says.
Flint notes, "Isn't it terrific that greater Lynchburg can ride this wave into the coming decade and beyond? Here, history and a fantastic architectural heritage, clean air and abundant water, scenic beauty, and great schools, colleges and universities combine to make Lynchburg THE BEST place to live—at any age."
Baby Boomers Buying Houses, Community Housing, House Features, Real Estate for Baby Boomers