Summer Parties | Fresh Ideas for Seasonal Fun
Summer parties in the great outdoors are a chance to combine your favorite people, foods and activities in one big funfest. These sunny extravaganzas are the perfect chance to gather and make memories with people who matter most. Choose whether you want your theme to feature food or a specific activity, and it's off to the races with the planning.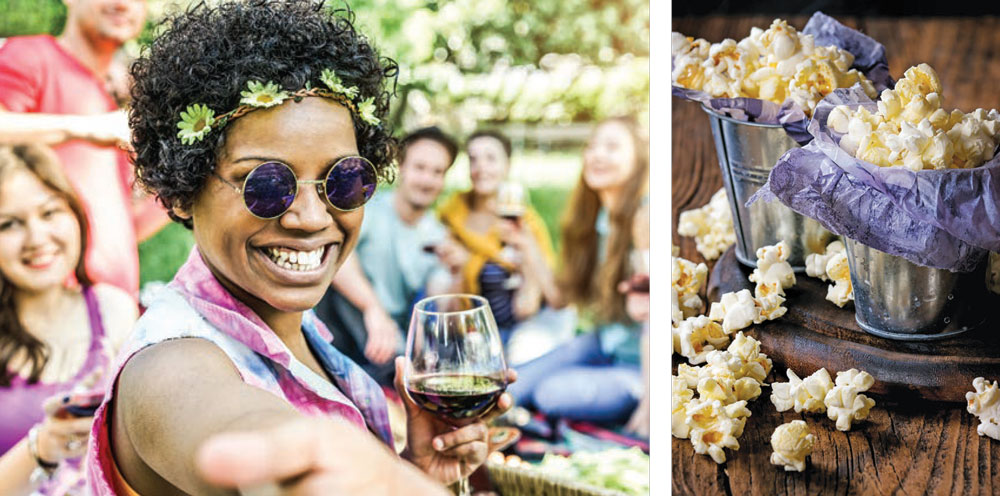 Food as focus
When the grub sets the vibe, the foundation is set, allowing other details fall into place quite seamlessly. Let the food dictate the mood, and your guests will leave full and happy.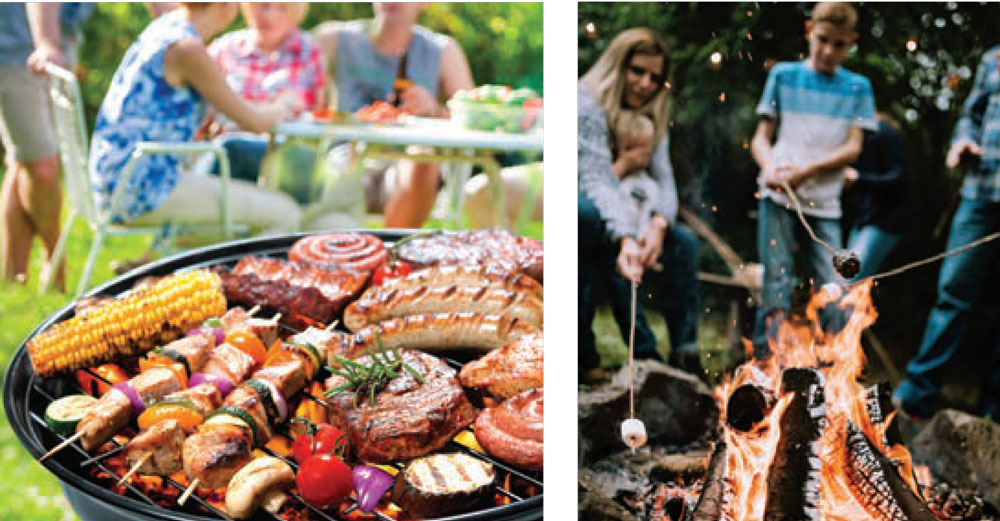 Backyard Barbecue: When it comes to summer parties, the backyard barbecue is the quintessential summer meal. For the menu, choose classic cookout dishes. Imagine wooden picnic tables with gingham tablecloths, farmhouse lanterns as centerpieces, and wooden barrels or cushioned haybales for extra seating. Guests can sport cowboy hats and boots if they are especially in the spirit. Lean even further into the rural hoedown theme by incorporating line dancing. Consider bringing in a high-energy square dancing or clogging instructor to teach some moves, or employ an entertaining friend to emcee, as you swing your partner 'round and 'round.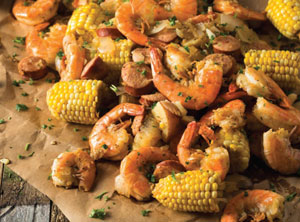 Low Country Boil: One of the tastiest, yet lowest-maintenance party-food prep routines of all time is the Southern tradition of the low country boil. For this shindig, food presentation is simple with metal buckets filled to the brim with piping-hot half-size ears of corn, red potatoes, smoked sausage and shrimp. Decorations are minimal with rustic touches, and conversation over grub is the main event. Washable striped or gingham tablecloths are a nice touch but aren't necessary; this meal is typically served over newspapers or brown paper bags or craft paper spread across a picnic table. Buckets are poured directly onto the table as guests dig in with their bare hands. Silverware, wet wipes and bibs can be helpful for a slight nod to civilized behavior. Complementary drink choices can include beer, Moscow mules and lemonade for a meal that is especially in need of a thirst quenching. After the salty supper, guests might be craving something sweet. A campfire or firepit with s'mores for roasting might be just the ticket to top off the simple meal. A souvenir like a nautical-themed message in a bottle or engraved seafood scissors could be special memorabilia to remember an otherwise no-frills fête.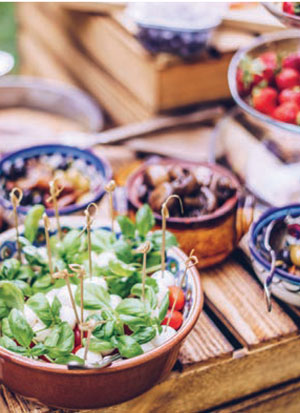 Salad Soirée: In the dog days of summer, a heavy meal of surf and turf can sometimes enhance the heat wave effect. A light salad, on the other hand, can have a cooling effect and be a great way to share tips and tricks that guests will add to their repertoire of family meals. This party idea isn't just a light load of calories, but also light in terms of hosting duties. Potluck style allows for guests to help carry the weight of the party. Provide some base meats like ham, turkey and crumbled bacon, and let guests bring a make-ahead salad, dressings and other garnishes. You'll likely end up with everything from traditional tossed, to Greek, to berry-themed, to dessert-style congealed with sweet fruit. Early to mid-afternoon is the perfect time of day. Charcuterie boards and melon balls could offer more food variety and attractive aesthetics. Citrus drinks like lemonade and sangria add a refreshing touch to the light meal, as well as a decoration theme: lemon textile prints anyone? This easy-breezy feminine vibe can be dressed up with cottage core decorations and English tea touches. Think lacy linens, and any form of greenery or flowery foliage in vases or on printed fabrics and dishware. This gathering works well as a quaint picnic, accessorized with throw pillows and blankets. A patio or sunroom could suffice in case of rain or a particularly buggy day.
Activity as ambiance
Just as food can set the scene, so too can the activity.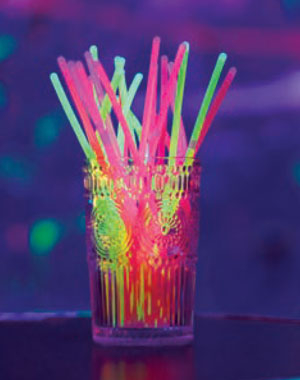 Glow-in-the-Dark Party: A party idea for big kids who can stay out a little later is a glow-in-the-dark party. Kids can create neon fluorescent t-shirts with glow-in-thedark paint that stands out at night, lending to games of tag and hide and seek, or dancing under black UV lights. Add in some glowstick jewelry, and the night will become a blur of glow-tastic fun. This party could be held at home, on a field, or a rented park area.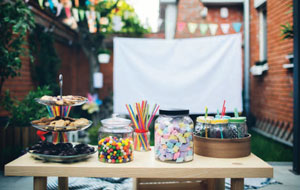 Outdoor Movie Night: With a blanket on the ground beneath a blanket of stars, enjoying the art of film is a timeless summer pastime. There's something about an outdoor movie in summer with a screen and projector set-up that gives a night at the cinema an extra dash of magic. Add popcorn in vintage paper bags with various seasonings, along with a portable retro candy bar stocked with Whoppers, Hot Tamales and chocolate-covered raisins. Simple as that, you've got yourself a movie night perfect for families and kids of all ages—as long as the movie rating accommodates the group.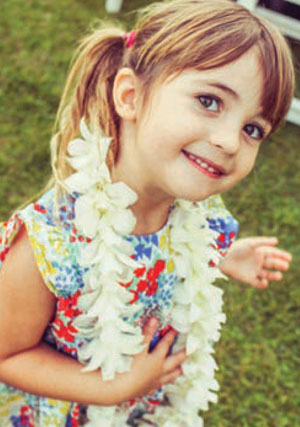 Tropical Luau: With food and fun celebrated all in one, hula down and say aloha to a good time. Guests can wear tropical shirts as they are greeted with leis upon entry. Invite a hula instructor to teach Hawaiian dance or just improvise. To make the luau even more memorable, why not buck against the traditional Hawaiian pig roast and consider a poke bowl bar? Hawaiian poke style can feature a colorful buffet of pineapple, mango, steamed white rice, sushi-grade tuna, purple cabbage, edamame, cucumber, carrots, seaweed flakes and more. One of the most festive aspects of a luau is, of course, the fruity tropical drinks. Popular cocktail choices include Mai Tais, piña coladas and mango daiquiris. For cups, opt for hollowed-out coconuts or pineapples, colorful straws and miniature umbrellas.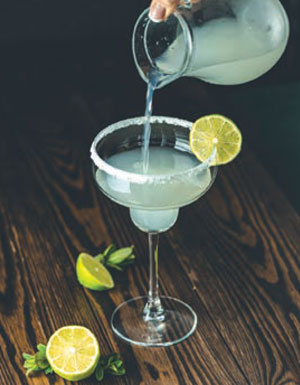 Want to swap the luau for a fiesta? No problem. Trade the hula dancing for a piñata, the leis for sombreros, the ukulele notes for samba tunes, the poke bar for a taco bar, and the Mai Tais for margaritas. Same formula, different party. Likewise, don't be afraid to go for a hybrid party type.
When it comes to your celebration, think about all your favorite things, combine what you love, leave out what you don't, and party hardy until the summer sun goes down leaving behind the glow of the season. ✦
Backyard Barbecue, glow-in-the-dark party, low country boil, outdoor movie night, salad soirée, summer parties, tropical luau