Spruce up old furniture with a new coat of paint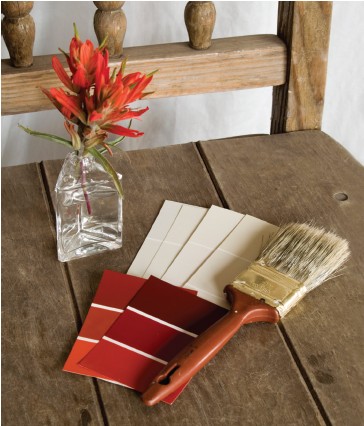 Many people have old pieces of furniture stored in an attic or garage that they just cannot bear to throw away for inherent value or sentimental reasons. Others have frequented junk shops, thrift stores or yard sales and come across a unique or interesting furniture piece that they are able to purchase for next to nothing,
but then do not know what to with it once they cart it home.
A quick, easy and often interesting fix for that scratched, worn and battered favorite piece of furniture is to paint it. A new color and finish can make an old dresser, hutch, table or mirror look like new and provide an added punch to a room that needs a lift. Sometimes a new coat of paint provided by a professional painter with a spray booth is needed or preferred. I have sent several pieces to a mantel manufacturer who has been able to provide a beautiful paint job and finish to pieces of furniture with his spray booth.
If you do not want to go to this expense, or enjoy a good doit-yourself project, painting your own furniture can be an easy weekend job. The first step is to find a color for your soon-to-be "new" piece. With a little effort, you can find the perfect color to tie together or help consolidate the colors in the room where the
furniture is to be placed. When doing the work myself, I have had the best success by first vigorously scuffing up the piece with a piece of sandpaper. Removing all the old paint or finish on the piece of furniture is not necessary; you're roughing it up just to give the new primer and paint something to bond to.
After scuffing, paint the furniture surface with a primer sealer, such as SealGrip or Kilz. This is important since many older pieces of furniture have an oil-based paint or varnish/finish that will not take a water-based latex. Let the primer and sealer "cure" for at least 24 hours. Then paint the furniture your color of choice. I
recommend a minimum of two coats of paint to finish the project.
I had a client that had so much fun painting furniture that she took it a step further and finished her pieces in a "distressed" look to add additional flair. Her dining area had a classic wood, high-end antique table with leaves that seated 10 to 12 people. She painted all her chairs a different color, which added a unique and festive look to the area. Antiques and painted furniture combine nicely when done correctly. Another client took her black furniture that she was ready to kick to the curb, painted it, and was able to add a whole new look and cheer to her den area. Painted bookshelves sometimes can help blend in a room better than wood or metal.
If, when considering whether to paint or not, the intention is to make a piece stand out, a bright or "beachy" color can be fun. A room that mimics a beach house with light colors, festive pillows, bright pottery and lively rugs adds the light, airy feel of a beach home and also brings in the special feel and remembrances of that great getaway spot and vacation time that you so much enjoy.
Favorite colors can act as a memory trigger to add a specialness to any room, and combining color with furniture is a great, low-cost way to do this.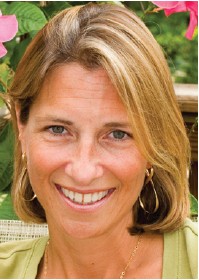 For over 20 years, Sally Fretwell has been helping clients create extraordinary spaces in which to live and work. Fretwell's latest book, The Power of Color, features a beautiful array of pictures full of vibrant colors, some exotic and some familiar, meant to inspire readers to use color to create a mood. The unique palette of colors shown in her book inspired her to form her new company, Sally Fretwell Paint Colors, LLC, which features her own line of environmentally friendly, no-VOC (volatile organic compound) paints with the colors exhibited in the book. For more
information, see www.sallyfretwell.com.