Spring Refresh | Choosing Paint for Your Home's Exterior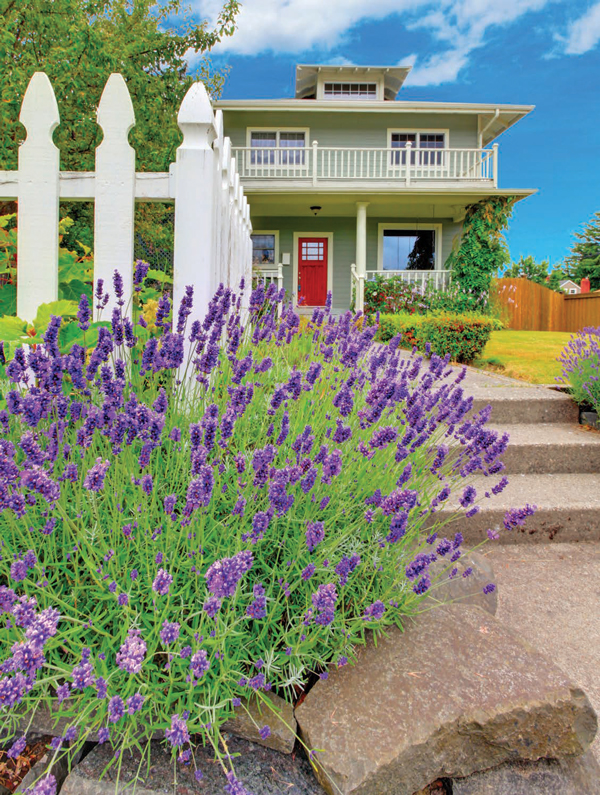 With the arrival of spring comes the itch to refresh and renew our home's interior and exterior spaces. While many begin spring cleaning tasks and making plans for the garden, an area to consider reviving is your home's exterior with a fresh coat of paint. Paint is one of the least expensive ways to extend the life of your exterior, increase the value of your home, express your personality, and remain current with home design trends.



Selecting paint colors
If you are painting the entire exterior of your home, it's likely you won't repeat this task any time soon, so it's important to take time to carefully select your colors. Alicia Smith, interior designer with F&S Building Innovations in Roanoke makes these suggestions. "First of all, remember to take into account your architectural style as well as any existing elements like stone or brick foundations and roof color, which you do not plan on changing," she says. "Overall aesthetics are important, and a fresh coat of paint can drastically change the impression of the home or exterior living area." For color selection inspiration, Smith recommends driving around your area, searching for appealing home exterior colors and combinations.
When considering current color trends, Mary Lou Stufano and Kara Oliver, interior designers with James T. Davis Design Center, offer this design advice to homeowners making exterior paint color selections. Stufano says, "Neutrals, including grays, taupes and beiges are always popular and work with a wide variety of architectural styles; however, we are seeing a growing trend of dark navy or charcoal mixed with a lighter neutral trim color for a very striking current look." She says that this bold combo still works well in historic and established neighborhoods.
Smith indicates that mossy greens are a popular color trend this year, particularly with Craftsmanstyle homes, and that gray, a longtime favorite color choice, will continue to be popular. She suggests using bold colors as accents if you're feeling adventurous with your paint selections. Whether choosing neutrals or bold colors, it is worth the investment to buy paint samples to apply to your home's exterior to evaluate how it looks on your specific surface, help you decide on sheen, and consider how the color looks in sun and shade. Most paint and home improvement stores offer these samples at a relatively low cost.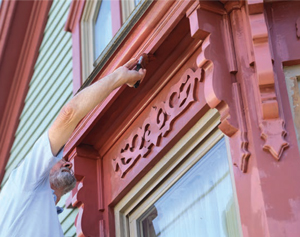 Choosing trim color
After choosing a main color for the exterior walls of your home, a color for the trim must be chosen. A traditional choice for trim color is often white, but how to choose which shade of white among so many? Oliver says, "Whites and neutrals can sometimes be the most difficult to choose, as the differences in color can be very subtle on the paint swatches."
Smith says, "Trim should be a nice complement to your overall color scheme and can also be an opportunity for a design that stands out. When using bold paint colors, a clean, white trim really makes the exterior look fresh and new." She agrees that choosing white hues can sometimes difficult. According to Smith, if you have a modern design preference, then cooler whites are the most complementary, while warmer whites typically evoke a more traditional tone.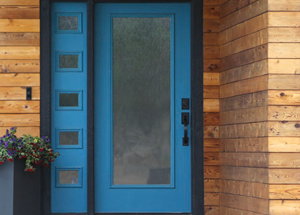 Along with trim painting comes color selection for the front door. Because the front door is easily accessible, likely gets the most use and attention, and can easily be repainted, a fun or trendy color choice is often an easy one to make. Stufano says, "Painting your front door a new color can be an easy weekend project and it can totally update your exterior look. Don't be afraid to try something new like a deep teal or eggplant, especially if your existing color palette is neutral. You can really have fun with this!"
Choosing type of exterior paint
Once you've selected a color, how do you know which sheen to choose? Oliver says, "The more sheen you have, the better the finish will repel dirt. It is usually recommended to use a satin or semi-gloss on exteriors." She says that you should look for a paint with a mold or mildew inhibitor, which is incorporated into the paint during the manufacturing process and works continuously to keep painted surfaces cleaner and looking beautiful longer.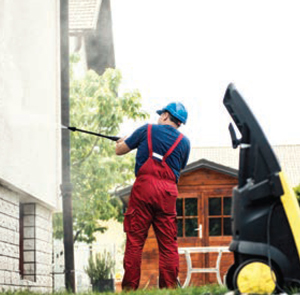 As with any painting project, proper preparation and priming are key to a lasting finish. Begin by evaluating the condition of your home's exterior. Is the paint chipped, cracked or peeling? Is there excessive dirt or debris on the surface? If so, the investment in creating a clean and smooth surface will pay off by putting in the work for proper preparation. While existing paint does not have to be completely removed from the surface before repainting, it is important to remove any peeling areas or loose chips with a scraper and sand the surface smooth before proceeding with primer and paint. Pressure washing may also be a necessary step in cleaning the surface before the final sanding.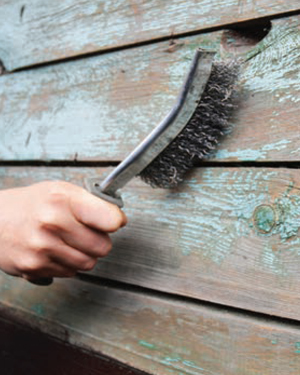 If your home was built before 1979, precautions should be taken to determine whether there is lead-based paint present before disturbing painted surfaces. You can have a professional lead inspection and risk assessment done, or use a DIY testing kit available at local home improvement stores. If lead-based paint is present, this does not have to paralyze your improvement process; however, there are some extra precautions recommended by the Environmental Protection Agency on how to proceed with surface preparation. These precautions include purchasing and using supplies easily acquired at local home improvement or paint stores.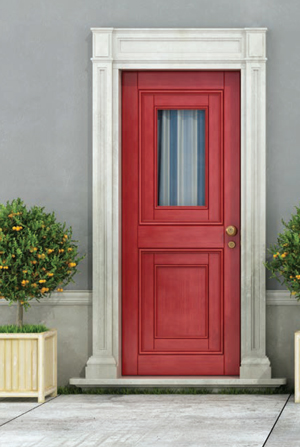 If you are willing to make the time and financial investment, updating your home's exterior with paint not only helps protect the home from harsh weathering, it also helps maintain or increase property values, allows for personal expression of style, and can reflect a sense of pride in home ownership. Whether you plan to hire a professional or do it yourself, this project, with its relative quick turnaround, can also offer a great sense of accomplishment. ✦
bieges, charcoal, dark navy, exterior paint, front door, grays, improve, lead-based paint, mildew inhibitor, mold inhibitor, mossy greens, Neutrals, taupes, trim color