Spring Cleaning Inspiration
BEST TOOLS AND TECHNIQUES
Spring cleaning, a tradition of deep cleaning when warmer weather begins, is the time-honored way to usher in a new season and tackle the toughest of household chores. While the fourth week in March is designated as National Cleaning Week, many of us prefer April to launch our cleaning sprees.
Regardless of the start date you select, be assured that the results of your efforts will produce a greater sense of well-being in your home. Research tells us that a clean, clutter-free home is likelier to be a stress-free home. Indeed, it has long been proven that clutter and disorganization lead to higher levels of the stress hormone cortisol and an increase in depressed moods: strong motivation for getting your home in order.
Cleaning professionals suggest the following tools and techniques for getting and keeping your living space sparkling.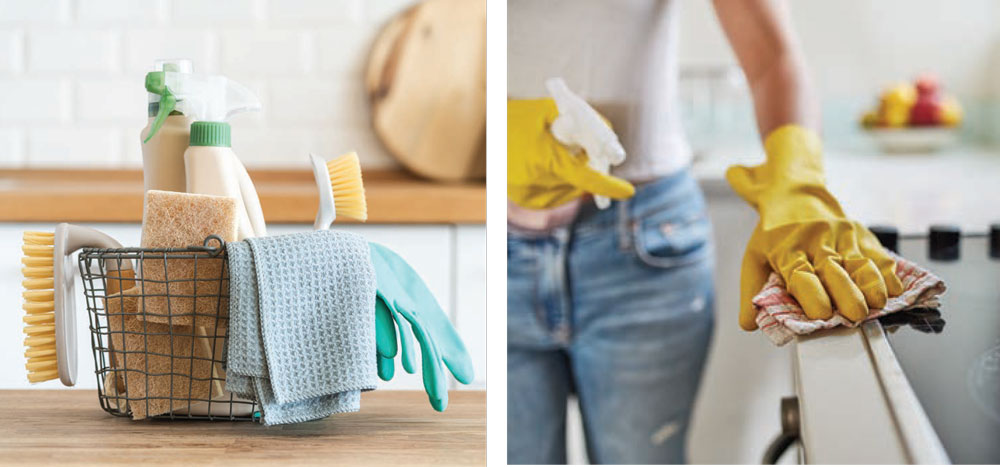 Assemble your supplies
Experts recommend using a caddy or bucket with a handle to hold basic cleaning supplies such as an all-purpose cleaner, a glass cleaner and a mildly abrasive cleaner. To these add plenty of microfiber cloths and a pair of rubber gloves. Keep other more specialized cleaners in the rooms where they will be used. In the kitchen, for instance, you will always need a grease-cutting liquid dish soap and you may also need a dishwasher detergent, a stainless steel polish for appliances, an oven cleaner, scouring pads and Clorox disinfecting wipes, to name just few. Bathrooms may call for a grout cleaner, a toilet bowl cleaner and brush, a double-sided sponge, plus a Magic Eraser for easy sink, tub and shower clean-up.
Set yourself up for success by using the following products extensively tested by Consumer Reports and Best Products Review.
• Mr. Clean Clean Freak Deep Cleaning Mist (an all-purpose cleaner)
• Bar Keepers Friend (a mild abrasive cleaner)
• Sprayway Ammonia-Free Glass Cleaner
• Lysol Toilet Bowl Cleaner Gel
• Mr. Clean Magic Eraser
• Dawn Dish Soap Ultra Dishwashing Liquid
• Amazon Basics Microfiber Cleaning Cloths
• Cascade Platinum Dishwasher Pods
• Magic's Stainless Steel Cleaner and Polish
• Weiman's Stainless Steel Cleaning and Polishing Microfiber Cloth
• Easy-Off Fume Free Oven Cleaner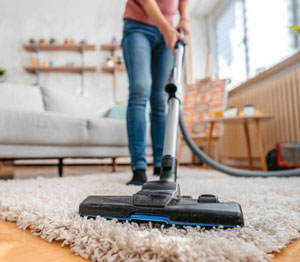 Choose your tools
Professional house cleaners confirm that matching the tool to the job is critical. One of the most-used mechanized tools is the vacuum cleaner. With such a wide array of types and prices, allow Consumer Reports to help you make the best selection. Consider your living space and then choose from the following, keeping in mind that some homeowners find it helpful to have multiple vacuums for different areas of their homes. Whatever your needs, the following have been the most highly rated for 2023.
• Best Bagged Upright: Kenmore Elite Pet Friendly 31150
• Best Bagged Canister: Miele Complete C3
• Best Corded Stick Vacuum: Shark Vertex Ultralight HZ2002
• Best Cordless Stick Vacuum: Samsung Jet 90 Complete VS20R9046T3/AA
• Best Robotic Vacuum: iRobot Roomba S9+
• Best Handheld Vacuum: Shark Ion W1 WV201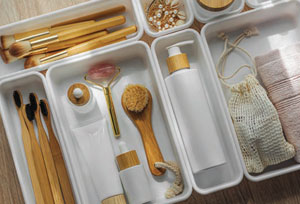 Plan your strategy
Work room by room and always clean from the top down. If you're working on a big cleaning project, don't spread yourself thin. It's better to start and complete only a few chores in a room than to have several halffinished chores. Completing one small project at a time will help you build momentum.
Break big tasks into smaller chunks. Assess what needs to be done in each room and then tackle each smaller job individually. This approach prevents feeling overwhelmed. Instead of setting an intention to vacuum an entire room, including the ceiling, the ceiling fan, the walls, the baseboards and the floor, plan to vacuum just the ceiling and fan at one time and save the rest for another time. It's always best to complete everything in one room before moving on to the next.
Don't start projects you don't have time to complete. If you have only a half an hour to spend on spring cleaning one day, be sure to select a 30-minute task. A half an hour might, for instance, be just enough time to clean out your nightstand drawers or the junk drawer in your kitchen if that's the room you are working in. Unfinished cleaning tasks lead to dips in motivation.
In whichever room you are working, focus on functional organizing. Functional organizing is based on the belief that the items you are organizing should be just as easy to put away as to leave out. After all, if it will take more time and effort to put items away than to leave them out, there will be no motivation to store things properly and your organizing will not reap lasting results.
Satisfaction Guaranteed
Spring cleaning doesn't have to take an inordinate amount of time or require expensive specialized equipment; it just takes a willingness to plan and the gumption to see the tasks through to completion. And there is nothing wrong with asking for help. Even the youngest family members can do small chores. Have all who share your space help develop a checklist for spring cleaning tasks. Turn the radio up, put your earbuds in, or listen to a riveting podcast to enjoy the time spent cleaning.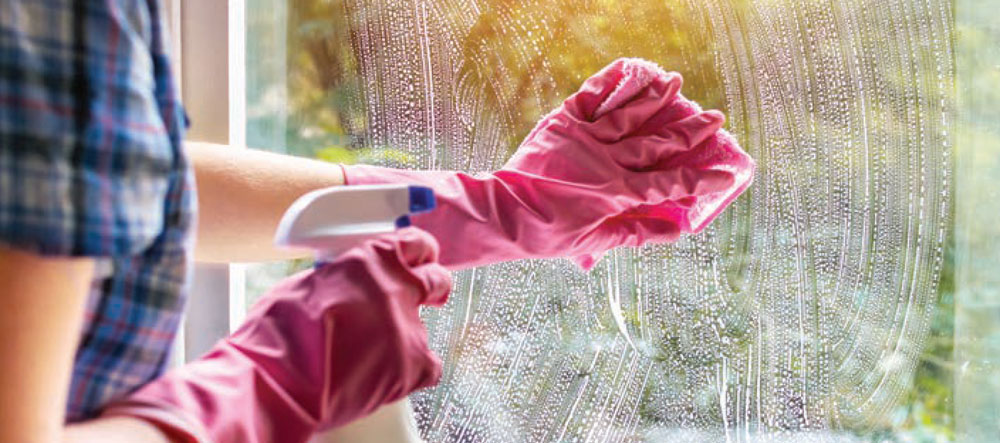 TOP SPRING CLEANING TASKS
• Declutter first. Toss or recycle expired items, outgrown or worn-out shoes and clothing, broken and/or no8DD2FC8C longer age appropriate toys, paper refuse, random chargers, cords and broken electronics and surplus kitchen items.
• Dust ceilings, light fixtures and fans with a broom or long-handled duster and then vacuum up whatever falls to the floor.
• Vacuum and/or wash walls and baseboards. Rooms with less traffic may only require vacuuming, whereas kitchens, bathrooms and entryways usually require washing. The same is true for doors and door jams.
• Wash windows and blinds.
• Wash shower curtains and bathmats, as well as any other throw rugs throughout the house.
• Clean outdoor furniture.
• Vacuum furniture and curtains, spot cleaning as necessary and moving furniture to vacuum underneath it. Don't forget to remove the cushions on furniture and vacuum underneath those, too.
• Clean grout in both the kitchen and bathrooms. Black Diamond Ultimate Grout Cleaner is the most highly rated product for this job.
• Wash bedspreads and blankets and vacuum mattresses.
• Deep clean the refrigerator and freezer. ✦
all-purpose cleaner, bucket, caddy, glass cleaner, microfiber cloths, mildly abrasive cleaner, National Cleaning Week, rubber gloves., spring cleaning