Smith Mountain Lake Charity Home Tour: Celebrating 25 years supporting area charities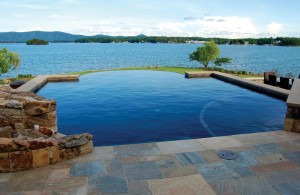 Founded in 1991 by Jeanne Wagoner and her husband Joe, the Smith Mountain Lake Charity Home Tour has raised $3.8 million for nearly 40 area charities. These organizations provide critical services such as food, crisis financial aid and clothing, counseling, medical care, and advocates for abused or neglected children. In its 25th year, the Charity Home Tour continues to make a positive impact on the lives of people in the Smith Mountain Lake region. This year, the home tour will be held October 9, 10 and 11.
Each year's event is truly a partnership between volunteers, charities, businesses, homeowners and individuals in the community. In 2015, more than 1,200 volunteers and 200 business and individual sponsors will help plan, staff and fund the home tour. "Without question, the Smith Mountain Lake Charity Home Tour is the number one community-building activity in our area," says Denise Tuttle, the tour's executive chair. "For one weekend in October, we all come together with a single purpose: To help those who need help."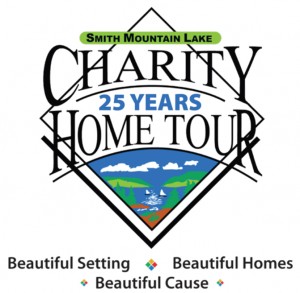 The 2015 tour, presented by VC Design & Build, showcases eight beautiful waterfront homes that offer visitors ideas and inspiration for decorating, remodeling and landscaping. The mix of this year's new and remodeled homes features unique kitchens, outdoor living spaces and spectacular lake views, as well as artifacts and collectibles that reflect owners' travels and personal tastes.
Take a friend and go by car or boat! It's a great way to spend a fall day at the lake, while helping those in need. For more information or to purchase tickets online, visit www.smlcharityhometour.com. Here, enjoy a sneak peek at the homes on this year's tour: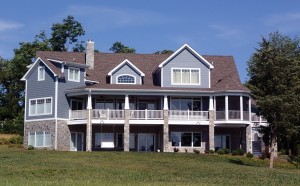 ADAMS HOME
16179 SML Parkway, Huddleston
Sitting on a flat, grassy point with 800 feet of shoreline, the Adams home is a mix of Colonial style with Craftsman pillars. Its lovely blue color is accented with bright white trim. A two-story stone fireplace dominates the great room, which flows to the kitchen and dining area, all of which have attractive hickory flooring. The main floor master suite has a clever closet-to-laundry room pass-through designed by the homeowner. Three guest rooms are upstairs with two baths and a sitting area.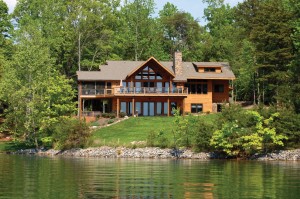 CHADASON HOME
1122 Crows Nest Drive, Huddleston
The Chadason home, a blend of rustic farmhouse charm and modern lines with Arts and Crafts details, exudes both comfort and cordiality. The style is clean and uncluttered with impact from architectural aspects—soaring ceilings, chunky wood beams, stone fireplaces, an additional stone wall and distressed wood flooring. Scattered throughout are rugs and artifacts acquired during 27 years of living overseas. Notice the unusual bathroom sinks and vanities, and one bath with a Finnish sauna.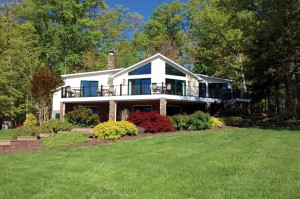 BERDINE HOME
105 Arbor Lane, Huddleston
The Berdine home on Craddock Creek was remodeled to make wonderful use of space. Only the roof and studs remain of the original home. Within the same footprint, everything is new—the room arrangement, gourmet kitchen, sunroom, three bedrooms, larger windows and doors, hand-scraped flooring and a new deck with glass railing to emphasize the spectacular view. Beyond a delightful waterfall, a series of ponds extends over 50 feet along the lakeside of the house.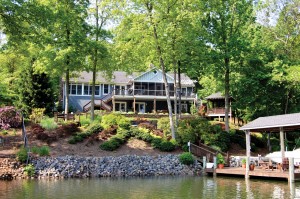 WETTER/SAYRE HOME
221 Hardwood Court, Hardy
The Wetter/Sayre home exemplifies how a weekend lake house can be transformed to a modern open-concept home perfect for entertaining and full-time living. With the help of an architect, part of the house and the former garage were redesigned into dining, living and kitchen space, and a new garage was added. Other interior features include a tree root cocktail table, a unique sliding TV cover, and three fireplaces, one with a rough-hewn mantel.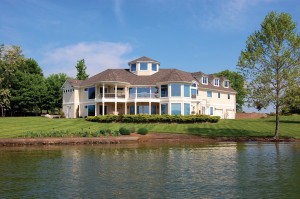 SNYDER HOME
980 Parkway Avenue, Moneta
Located in Park Place near the "S-Curve," the Snyder home was designed, placed and constructed to maximize expansive lake views using many very large windows. The main level has an open layout with an ultra-modern kitchen, fireplaces, furniture and accessories. Curves and circle designs are used throughout the house in rugs and doors, even garage doors. See unusual domed ceilings in the entryway and breakfast room. An octagonal observatory captures an almost-360-degree view of the lake.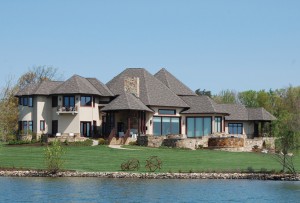 PETRINE HOME
106 Harbour Island Lane, Moneta
The Petrine home sits majestically on a large lot on the Blackwater. The exterior has multiple turrets, yet the home looks contemporary with large windows and gigantic wooden pillars. The interior reflects British Colonial style of the Virgin Islands with dark wood trim and simple, clean lines. Everything is eye-popping—an indoor great room garden, 11½-foot sliding glass doors, and a pool and patio with a stream and waterfall.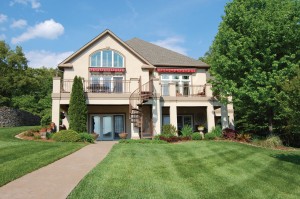 LASETER HOME
91 Harbour Court, Moneta
The Laseter home, located in Waverly, has a gently sloping path to the house from the dock on the Blackwater. Inside, the décor is a mix of contemporary pieces and family antiques. The kitchen features a unique round island that is perfect for food prep and chatting. The master bedroom looks out on an expansive view of the lake. Downstairs there are two guest bedrooms and a family room with a fabulous built-in bar. Landscape additions include a beautiful Japanese maple in the front.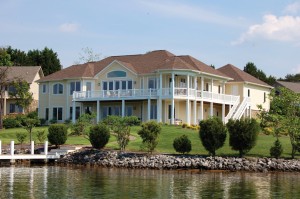 GRANT HOME
48 Watch Hill Circle, Moneta
In The Boardwalk, the Grant Home, completed in 2013,
sits on an almost-flat lot with 325 feet of shoreline. Inside, East meets West in decorating styles. The main level has
art, furniture and artifacts from the couple's time spent living in Taipei, Taiwan, and traveling in Asia. On the lake level, the West predominates with art from Colorado, Wyoming and Montana. Aspen log bar stools and coffee table are exceptional.
Charity Home Tour, Smith Mountain Lake, Smith Mountain Lake Home Tour, VC Design & Build