Around Town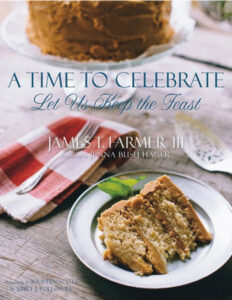 Garden Club Presents James Farmer and His Newest Book, A Time To Celebrate
The Roanoke Valley Garden Club will host best-selling author James Farmer on Tuesday, October 6 from 10 a.m. to noon at the Taubman Museum of Art, 110 Salem Avenue in Roanoke. Farmer will be speaking and demonstrating flower arrangements from his newest book, A Time to Celebrate. His latest work features cooking, recipes, entertaining, and stories about celebrations done in Southern style—with graciousness and hospitality. Whether it's planning a menu for a summer picnic, using everyday items for an extra special tabletop display, or making a skillet peach pie, Farmer masterfully guides his audience through the art of elegant garden living with true Southern flair.
A professional garden, floral, and interior designer, cook, author and lifestyle expert, Farmer is an entertaining speaker who emphasizes garden-to-table living. He has been featured on "HGTV Gardens," "Paula's Best Dishes," "NBC Today," and in numerous magazines. Tickets are $50 each and are available for purchase online, along with more information about the event, at www.JamesFarmerInRoanoke.com. Proceeds will benefit community projects in the Roanoke Valley.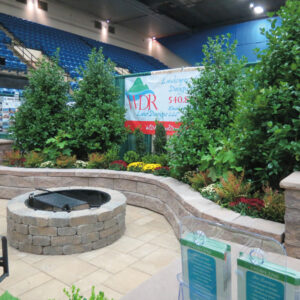 Browse Home Design Trends, Local Art at Fall Home Show
The Roanoke Regional Home Builders Association will be hosting its 20th annual Fall Home Show on September 26th and 27th. This event, put on by the Roanoke Regional Home Builders Association, features an array of local home improvement businesses. Discover the latest design trends, talk to experts, see demonstrations, take advantage of "show only" discounts, and comparison shop, as well as buy from local artists at the Art Gallery. Show hours are 10 a.m. to 6 p.m. on Saturday and noon to 5 p.m. on Sunday. Admission is $6 for adults, free for those 18 and younger. For more information, visit www.rrhba.com.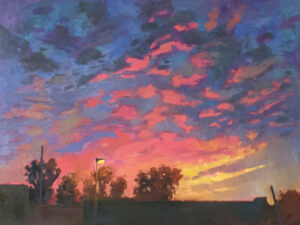 Visit Artist Workspaces at Open Studio Botetourt
The fourth annual Open Studios Botetourt: Art in the Country tour of artists' studios will be held on the weekend of October 24th and 25th. This self-guided driving tour is a free event that offers a rare opportunity to visit artists in their working studios and homes, and to see both works-in-progress and finished pieces.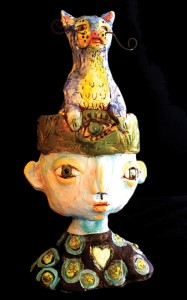 This fall, eight Botetourt artists and four guest artists have joined with the Botetourt County Office of Tourism to create the special event. Original artwork will be available for purchase, and "passport cards" will be available at each location. Pick up one at your first stop and have it stamped at each studio you visit to be entered to win a $150 gift certificate toward an art purchase.
This year's artists are: Ed Bordett, Lois Bisese, Nancy Dahlstrom, David Eakin, Vera Dickerson, Dreama Kattenbreaker, Brett LaGue, Sharon Mirtaheri, Willie Simmons, Gina Louthian-Stanley, Bill White, and Mark Woodie. Tour hours are Saturday, 10 a.m. to 5 p.m., and Sunday, 11 a.m. to 5 p.m. Visit www.openstudiosbotetourt.com for map and directions.
Open Sutdio Botetourt, Roanoke Regional Home Builders Association, Roanoke Valley Garden Club