Sit and Sip: A Tribute to Iced Tea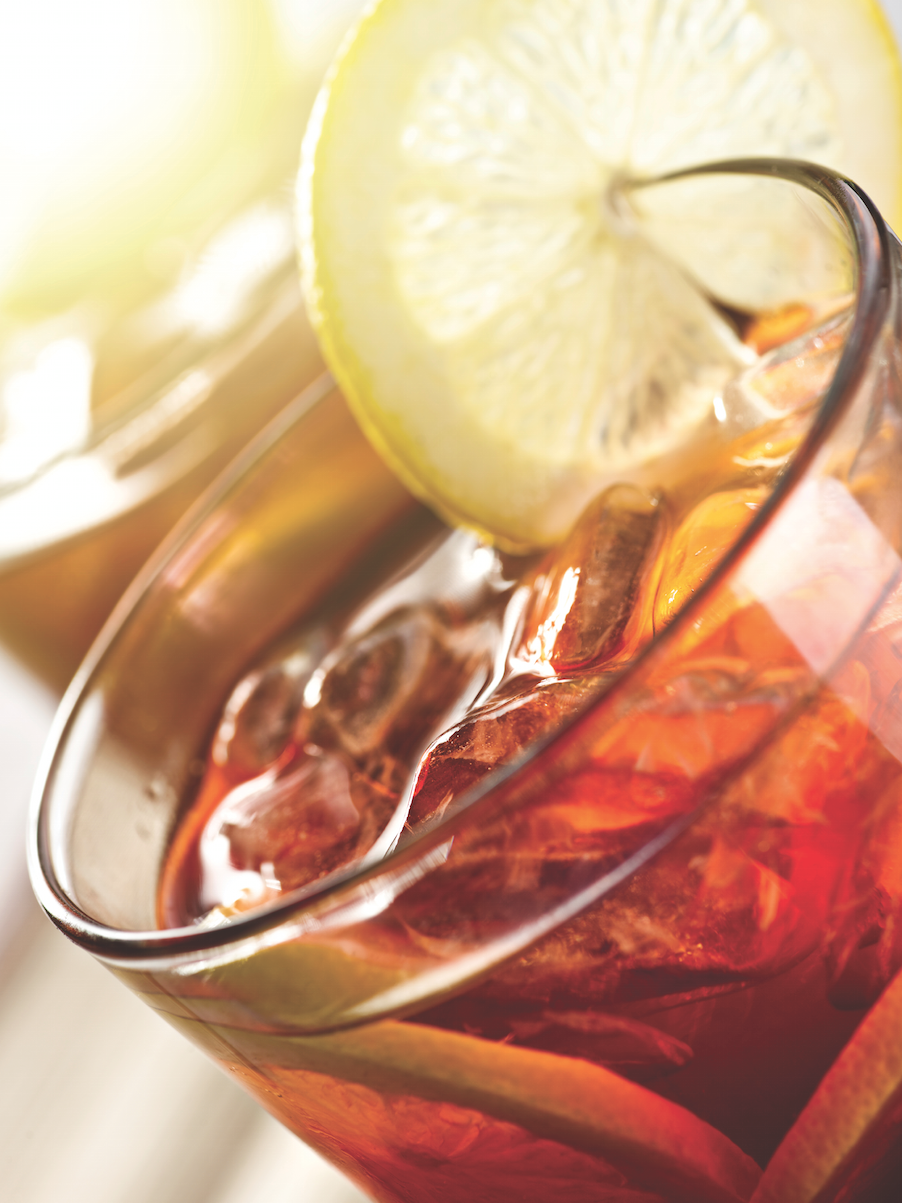 In the South, iced tea is as sacred a summertime tradition as a game of kick the can at dusk. The first hint of warm weather signals it's time to brew up a big batch, fill a tall glass full of ice and sip to your heart's content—preferably on a shady porch in the company of a good friend.
In addition to its thirst-quenching properties, there are a number of reasons iced tea is a staple of summer. It's inexpensive and easy to make, offers a variety of health benefits and can be customized in endless ways to suit your personal taste.

Beyond Sweet Tea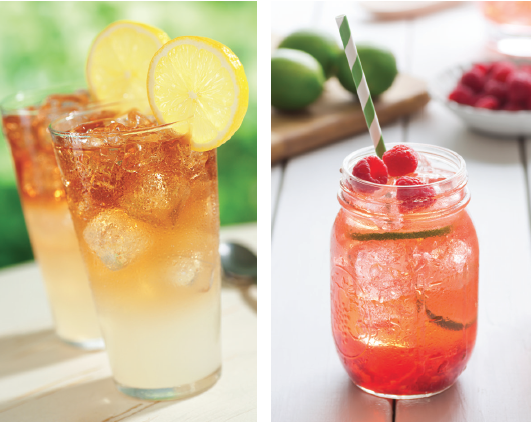 True Southerners may insist that sweetened heavily with sugar is the only way to drink iced tea, but equal parts sweet and unsweet can be just as refreshing—and with half the calories. Or, if you're a tea purist, it's perfectly acceptable to skip the sweetener all together (just don't mention it to your Southern friends).
A variation of iced tea that's an especially big hit with kids is the Arnold Palmer, a concoction popularized by the legendary professional golfer. Often mistakenly made with equal parts tea and lemonade, the proper way to prepare the drink, according to Palmer himself, is with three parts iced tea and one part lemonade poured over ice and served with a wedge of lemon.
Infusing tea with the flavors of fruit, flowers and even vegetables also has become prevalent and can be a great way to jazz up an outdoor party. Peach, raspberry, strawberry, blackberry, lemon, lime, mango and cranberry are all great choices. A quick search online turns up tons of recipes for these fresh mixtures, as well as more unusual variations such as rhubarb, grapefruit and hibiscus.
Infusing with spices and herbs such as mint, ginger, basil, lavender and cinnamon can also provide refreshing results. For a more personalized creation, combine two of your favorite flavors—raspberry/lemon, blackberry/mint, strawberry/basil or blueberry/ginger, for example. If you're a fan of cucumbers, try a mixture of cucumber and mint iced tea.
Not Just Good, Good for You
Tea contains powerful antioxidants, which experts say may reduce the risk of heart disease, stroke, diabetes and cancer. In fact, according to Dr. John Weisburger, a senior researcher at the Institute for Cancer Prevention, tea has 8 to 10 times the number of antioxidants found in fruits and vegetables. The power of those antioxidants is increased when you add citrus (such as lemon or lime), which also contributes beneficial vitamin C.
Adding citrus, mint or other flavors also enhances flavor, which can reduce the urge to add sugar or other sweeteners to your tea. Brewed at home, most unsweetened tea has no calories so choosing a tall glass in lieu of soda or a sports drink will cut sugar intake and unnecessary calories from your diet.
How to Make Iced Tea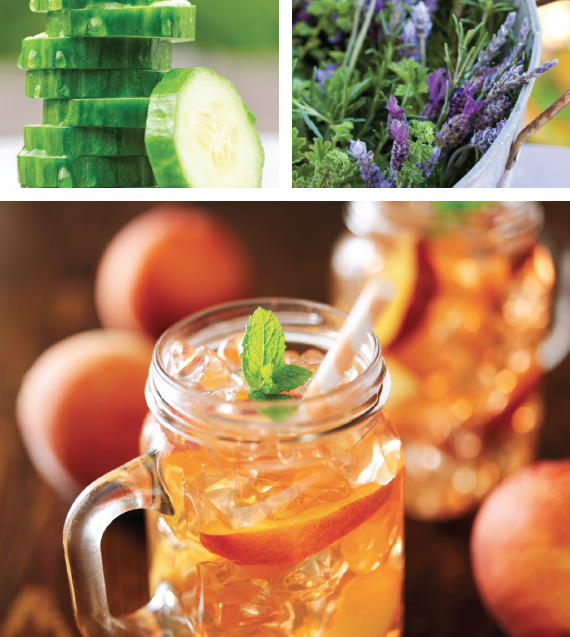 There are two ways to create refreshing iced tea—traditional boiling and cold brewing. (Skip "sun tea" as it promotes the growth of harmful bacteria).
To make a half gallon of tea on the stove, bring two quarts of water to a boil. Remove from heat and steep eight regular-size tea bags (with the tags hanging over the edge of the pan) for five minutes. Discard bags and add sugar to taste, if desired. Allow to cool.
Just as effective is making tea in the fridge. It takes some advanced planning and produces a slightly milder flavor some tea drinkers prefer. To make a half gallon, add eight tea bags to two quarts of water and place in the refrigerator for at least six hours. Discard the bags and sweeten, if desired.
Adding an Extra Kick

If you're looking for iced tea with a little extra jolt (and not just from caffeine), try a boozy iced tea recipe. Such adult-only versions of the summertime favorite can add a festive touch to your next pool party or backyard barbecue.
Try tea creations mixed with bourbon and ginger (or mint), lemon or strawberry with a shot of vodka, or the Leland Palmer—jasmine tea combined with honey, gin, limoncello, grapefruit juice and club soda. You can find
a wide range of porch-worthy recipes in a snap by
searching online.
Did you know that June is National Iced Tea Month? Time to trade in your coffee mug for a tall, refreshing glass of your favorite iced concoction.