Self-Care | Practical Strategies for Your Best Mental, Emotional, and Physical Health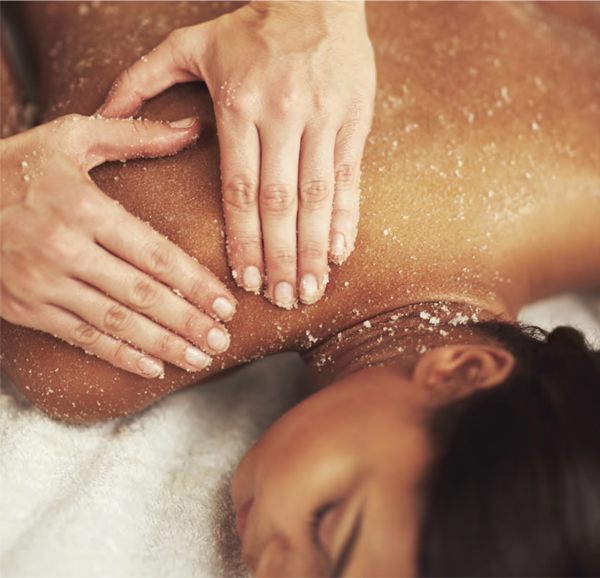 "Self-care" is one of the buzzwords heard on social media and pop culture news lately. Though it is often shrugged off as a Millennial/Generation-Z trend, many physicians are heralding self-care as one of the healthiest "trends" in recent decades. With measurable benefits for our physical, mental, and emotional health, this trend is definitely one worth exploring. Women especially are much more prone to care for everyone else before taking the time to really check in with and care for themselves. Consider self-care as filling your own tank so you can continue to do your best in all areas of your life.
---
SELF-CARE DAILY PRACTICE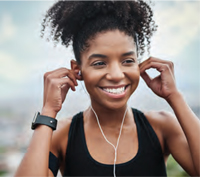 Follow a healthy, nutritious diet.
Sleep well—get a good night's sleep (7-8 hours for adults).
Exercise daily. Vary whatever type of exercise you do and do what you enjoy!
Stay current on medical care and appointments; don't procrastinate.
Take time each day to do an activity you enjoy (Read, walk, paint, see a movie).
Spend time with friends and those you love.
Learn when to say "no" to obligations you don't enjoy, email, and technology.
Adopt a meditation and/or relaxation routine to practice daily.
Laugh everyday!
---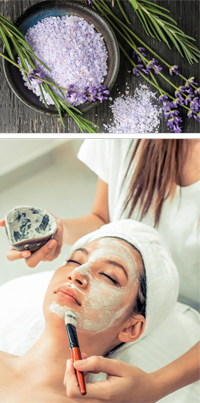 Many people associate self-care with vanity—seemingly frivolous spa treatments or overpriced cosmetics. However, many spa visits provide users with physical health benefits beyond simple relaxation. The classic self-care staples of facials and massage provide improved flexibility and circulation as well as lower blood pressure and promote better sleep. There is also evidence that lymphatic facials and massage can enhance our immunity. These benefits are enriched when using a skincare regimen during and after treatment. Common skin troubles such as acne, rosacea, dryness, and discoloration are often improved with facial techniques paired with appropriate skincare, and as we can all attest, calm and clear skin can improve our mental and emotional well being, right alongside our physical appearance. Working closely with an expert dermatologist, who works out of a medical spa or office, or aesthetician, found in most salons and spas can guide you in selecting the best regimen for your specific skin type.
Facials are perhaps the most flexible and customizable of spa treatments because everyone's skin is wholly unique, especially the more sensitive skin on our faces. Facials can be valuable self-care treatments for people of all ages. Many aestheticians require a meeting with their clients beforehand to hash out their age, skin type, skin issues, sensitivities, preferences and what they're hoping to get out of the facial, whether therapeutic or relaxation-based. There are facials available for healing and fading acne marks, under-eye circles, uneven skin tone and overall rejuvenation, just to name a few. Most aestheticians are more than happy to work with you to find a facial technique that fits one or more sensitivities you'd like to address. Many of us are fighting acne and wrinkles!
---
MASSAGE TYPES AND STYLES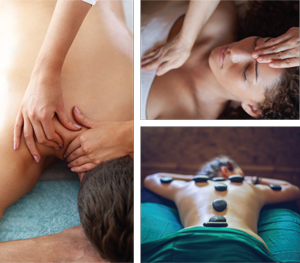 DEEP TISSUE focuses on restoring deep layers of muscle and connective tissue; ideal for back, neck, and shoulder pain.
SWEDISH focuses on relaxing the body by using long gliding strokes toward the heart.
HOT STONE uses heated basalt stones placed directly on the pressure points to more quickly and easily melt tension to provide the most therapeutic massage possible (often paired with deep tissue or Swedish techniques).
REIKI focuses on the transfer of energy between the client and the universe. Reiki massage is often designated as a natural therapy, providing an option for a spiritual element to other massage therapy.
---
Massage is one of the most easily customized spa treatments you can find. Most massage therapists are more than happy to communicate with you regarding your body's ideal pressure, strokes and overall style. From Swedish to Deep Tissue and Hot Stone to Reiki, anyone can find a massage that genuinely helps them best care for themselves. Additionally, many massage therapists provide a variety of intensity in the actual experience. If you're looking for an immersive, real spa experience, Body and Sole Therapy Salon and Spa in Roanoke provides the classic private room, full body event we often equate with a massage. But if your self-care time has to happen during your lunch break, a 30-minute session may be more in line with your schedule. And for those who like their self-care with a spiritual flair, a therapist who offers Japanese Reiki services (such as Essentials Massage Therapy in Roanoke) may be right up your alley.
As an addition to a facial or massage, many spas such as Crystal's Healing Hands in Roanoke offer salt caves, a whole-body wellness experience. Salt caves are essentially rooms—often with salt floors and/or walls—that guests sit in to glean the benefits of the antibacterial and anti-inflammatory advantages of Himalayan salt. Guests simply sit and relax for 25 minutes, breathing deeply to experience the salt's therapeutic effects. Salt therapy, or halotherapy, is a holistic method for improved breathing, clearer skin, and better overall wellness. Halotherapy uses micro-particles of salt, inhaled during the salt cave session, to alleviate a variety of respiratory and dermatological issues. A halogenerator breaks the salt into micro-particles and disperses them throughout the room. The salt is also said to produce negative ions, which combat and balance the positive ions we are exposed to through computers and smartphones. Some spas also offer salt beds, which are said to be more beneficial for dermatological issues because the guest can disrobe and apply the salt directly to their affecte area. Many patients suffering from skin ailments such as psoriasis, rosacea, and eczema have found that salt spas help their skin stay healthy and clear.
Another spa experience many people are finding beneficial is oxygen therapy—specifically oxygen facials. Long favored by celebrities, oxygen facials use a small airbrush tool to blow purified oxygen onto the face gently. Hyperbaric oxygen therapy has been used by doctors for decades to help speed healing for patients; the oxygen facial follows the same line of thinking—using oxygen can provide healing to our faces, specifically when it comes to anti-aging. Oxygen facials deliver oxygen to the outside layers of the skin, so after a good exfoliation and cleansing, aestheticians spray the oxygen over the client's face. The results can mimic that of fillers, leaving clients with a glowing complexion.
Self-care doesn't necessarily have to cost money. Treating yourself to a good night's sleep or a walk around the neighborhood with a friend (two- or four-legged) can have the same impact on us mentally and physically as a 30-minute Swedish massage. A self-care regimen can be expensive, but a good night's sleep and some time to meditate and check in with yourself can be the small bit of selfcare you need to be your personal best. The whole point of self-care is to care for yourself, which means you and you alone can decide what that entails. ✦
acne, Broadband light therapy, circulation, DEEP TISSUE MASSAGE, discoloration, dryness, facials, fle, HOT STONE, hybrid fractional laser resurfacing, Hydrafacial, ibility, immunity, live, lymphatic facials, massage, microneedling, o, REIKI, rosacea, salt caves, Self-care, skincare, ygen therapy