Reflect Your Style With Mirrors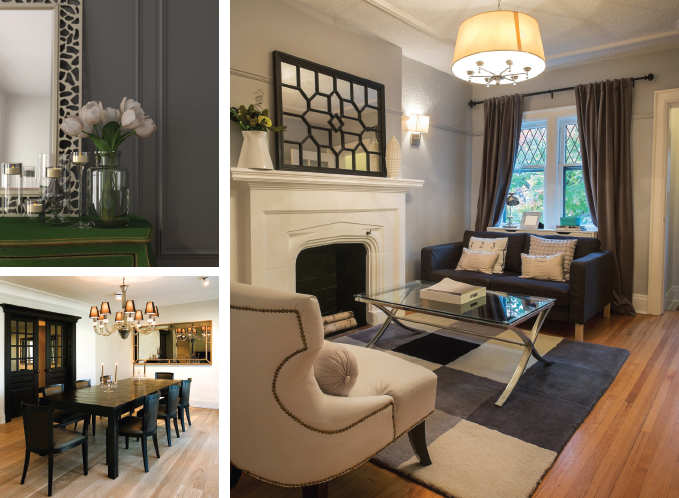 Mirrors have been used in design for their beauty and practicality for centuries—one of the most famous examples being the Hall of Mirrors in the Palace of Versailles, France. Completed in 1684, the hall contains 357 mirrors opposite 17 large glass doors, reflecting views of the extensive palace gardens.
While your home may be more modest, you can still use mirrors in your decor to reflect your own beautiful views and treasured art, to visually lighten or expand a space, or even bring architectural interest to a room with little of its own. If you think mirrors are just for the bathroom vanity or the back of your closet door, read on for other ideas on how to use them in your home.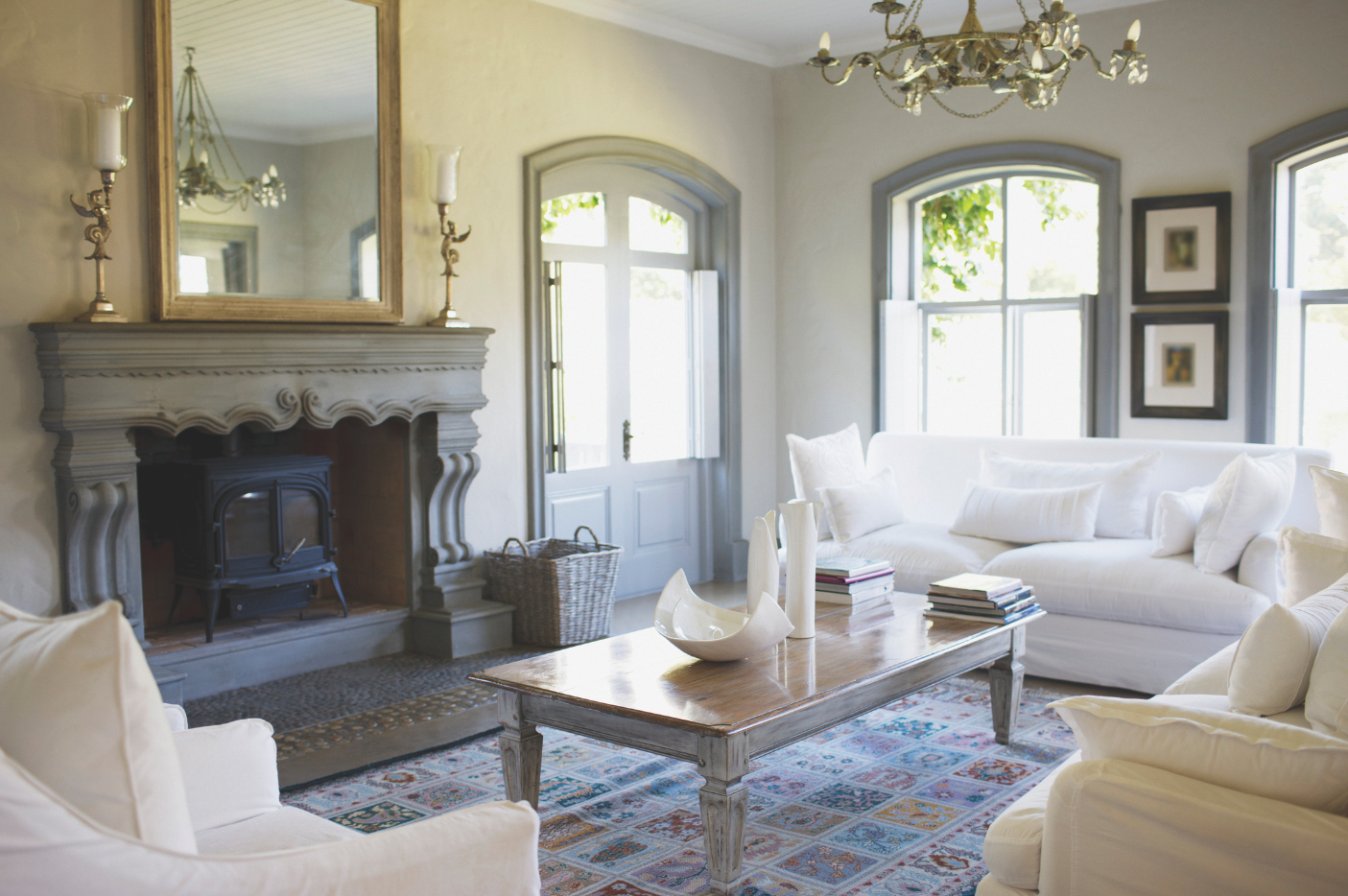 Mirrors come in an endless array of sizes, styles, shapes and even finishes, and what you are looking for in a room depends on whether the mirror needs to be functional (checking your outfit) or is merely decorative. For example, not all mirrors are clear glass—some are antiqued, which is a newly-manufactured mirror made to look old, with flaws and a mottled appearance. These are great for reflecting light, but not useful for practical applications, like above a bathroom sink. A convex mirror, also called a "fish eye" mirror, is a curved mirror that bulges outward. During the 16th century, especially in Northern Europe, convex mirrors were common in many interiors and even thought by some to be a charm to ward off evil from the home. It's an interesting shape and excellent for light reflection, but again, not for practical use. While a true antique convex mirror would be an expensive find, there are reproductions that look beautiful and are affordable.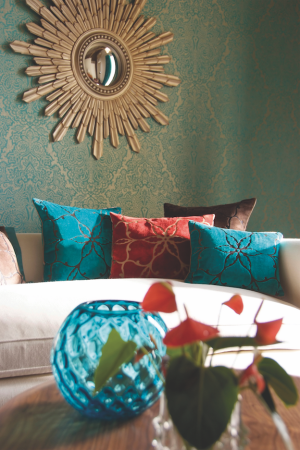 Designers advise that bigger is better—a small mirror looks out of place on a large wall, unless a collection of mirrors is grouped to make a statement. Consider mirrors of different sizes hung together, a collection of convex mirrors up the stairs, or several of the same mirror hung in a grid or row. Measure your space to get an idea of the size you are looking for, and bring the tape measure when you go shopping, as it is difficult to judge scale when you look at a mirror in the store.
When you hang, make sure that the mirrors are reflecting something you want to emphasize. Have a blank wall opposite a great piece of art, or a gorgeous view? A mirror is a great addition, and will double your view, but be sure the height of the mirror reflects that desired view. Enlist a helper to hold the mirror at the proposed height while you admire it from all points in the room so you can measure twice, drill once! And for heavy mirrors, be sure to use an anchor suitable to the weight. Consider hanging hooks (sometimes called monkey or gorilla hooks) that are inserted through drywall without needing to be anchored to a stud—heavy duty hooks can hold up to 150 pounds, and are found at home improvement and hardware stores.
Mirrors such as sunbursts (a circular mirror with decorative rays) and floor mirrors not only reflect what's beautiful about a room—they can be the beauty. In the bedroom, a large leaning floor mirror can do double duty, visually expanding a space while also providing an outfit check before heading out the door. A sunburst mirror, or other mirror with an interesting frame, can be a welcome addition on a blank wall. If closet doors are ho-hum, mirrored panels (either standard or antiqued) can be added to the inlay to punch up the room's design.
In the family room or living room, the mantel is a popular place to hang a mirror—again, be sure the scale is appropriate and that a too-small mirror isn't visually swallowed by a chunky mantel. A fun option here is to layer over the mirror—an antique window, interesting empty picture frame, or a decorative wreath suspended over the mirror with ribbon. Beautiful objects that look good from all angles can be placed in front of the mirror, like a vase of flowers, an interesting garland (try magnolia), or attractive candlesticks. Consider the mirror the base layer, and change the additions seasonally.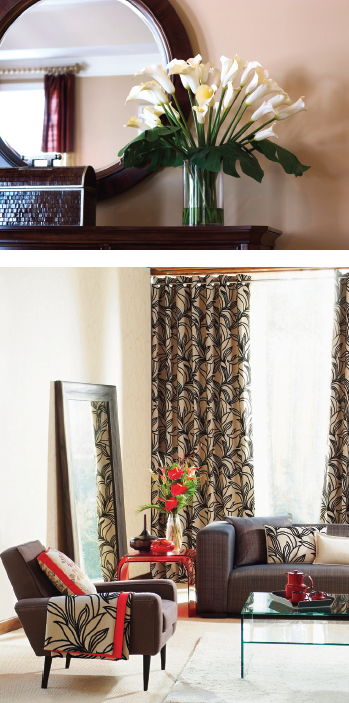 In the dining room, a mirror hung on the wall at the appropriate height can reflect a beautiful chandelier, or, at table height, the glow of candlelight when the table is set. In a dining room or any room that needs a dose of architectural character, a large mirror with panes, made to look like a window, provides a focal point. In a boxy room, a tall floor mirror leaning diagonally in the corner softens the room's right angles. A floor mirror is also handy for covering up anything on the wall that is undesirable, like an old, unused vent or an imperfection.
While bathrooms have always contained mirrors above the vanity, they were often giant mirrors with no decorative flourish, anchored to the wall. Use this space to make a statement—a mirror with an interesting shape or beautiful frame can instantly transform a bathroom from basic to beautiful. Above a double vanity, two separate framed mirrors, rather than one, looks chic and updated. Another current way to use mirrors in the bathroom? Look for a freestanding bathroom vanity with mirrored panels, which will brighten the space.
While there are many indoor possibilities, take a look at your outdoor space, too, which might benefit from the addition of a mirror. In a covered outdoor space with a furniture grouping, a mirror makes the spot feel more like an extension of the indoors, and can reflect a view of an interesting tree or garden.
There are endless sources for mirrors, from high-end furniture and home stores, to antique shops, thrift shop and yard sale finds, and of course online boutiques. Wherever you shop, remember that the right find can bring the perfect shine to your space.