Love of Lanterns | Light Your Way to Style with The Traditional and the Trendy
Lanterns embody both a timeless look and a trendy vibe. Why timeless? For starters, gas lanterns have been around for hundreds of years. Imagine riding on horseback in the dead of night in the 19th century, clip-clopping down the road toward a Victorian-era home, glowing with the warm flicker of lantern sconces on either side of a grand front door. Fast forward a few eras, and lanterns are all the rage with trendy touches and modern technical components.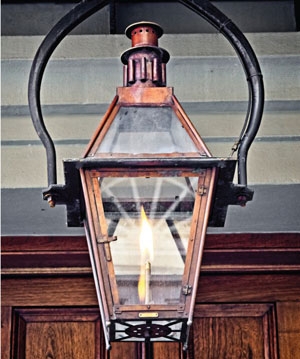 Light up the night
The classic exterior use for lanterns is to provide light in the night. Just as in bygone days, there's still demand for this type of outdoor setup; there's something so welcoming about a flame that dances with delight to greet your family and guests right at the front your home. In terms of technical features, gas lanterns are best accommodated when initial construction of a home includes gas lines. If you want to add this feature later, it's possible, but somewhat of a hassle and expense that involves drilling holes and installing gas lines.
Gas lanterns typically burn kerosene, propane or white gas to produce incandescent light. The old-school gas lantern with European-inspired curled bronze metal, paired with rectangular or round cut glass, works beautifully for historical homes. But no need to move to a Victorian, Gothic or Tudor home to enjoy the trend. If your dwelling is brand-spanking new or contemporary, there are other options. In terms of more modern design, opt for clean lines, geometric figures, and framing materials like polished metals or wood (both natural and distressed) to encase that timeless flickering blaze.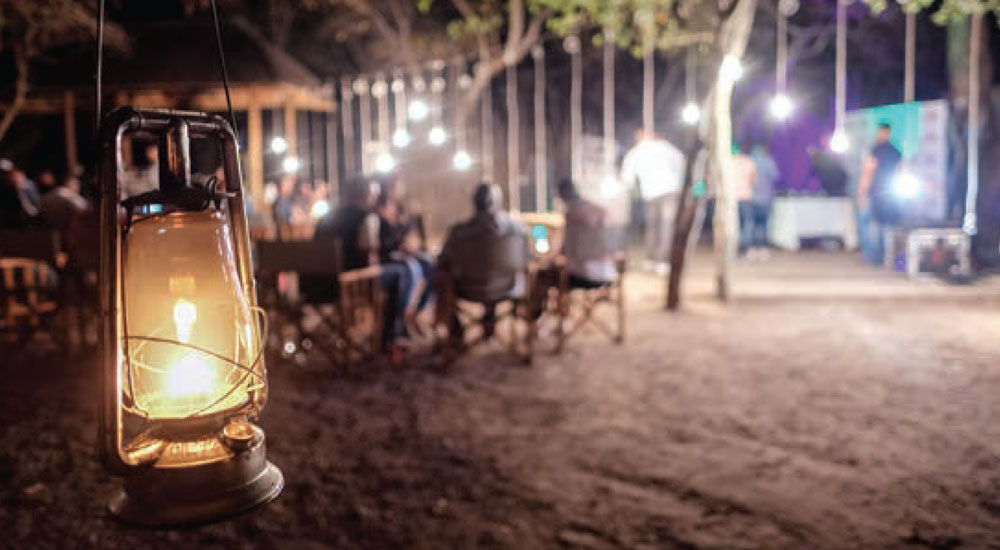 Keep in mind that gas lanterns are more for the sake of ambiance and less for function. A simple light bulb burns much brighter. If this is an area that truly needs to be lit up for safety or visual reasons—like to climb steps or identify the house number on the door at night—then you might want to incorporate other types of lighting as well, like floodlights above the garage or path lights framing the walkway.
"Gas lanterns" don't actually have to be powered by gas, however. For those who want the look without the time, money, demolition and effort, consider flicker bulbs in lieu of gas. In this scenario, flame-mimicking LED bulbs create an uncannily similar wavy look. Another bonus of using LED bulbs is that they are significantly more energy efficient and environmentally friendly. In terms of convenience, whether opting for gas or electric, modern-day smart technology setups can come with an electric switch to turn the lights on.
Patios, decks and yards can be imbued with a majestic feel when complementary lanterns highlight a landscape at nighttime. In this case, lanterns can be hung by hooks on rods, which can be the perfect rustic or shabby chic accoutrement to add to the side of a barn, shed or deck. Additionally, they can rest atop a stone pedestal, or stand alone and clustered together at varying heights, to add some ground light to an otherwise understated nook. Pairing with dainty fairy lights or strategically placed LED string lights can make for an extra-romantic feel to the garden. A stone walkway lined on either side with solar-powered lanterns can create an enchanting runway effect.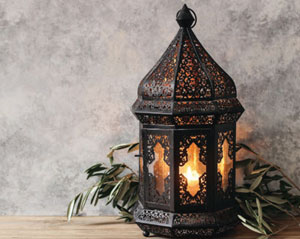 Brightening interiors, too
In addition to exteriors, a variety of different shapes and sizes of lanterns can cozy up any indoor room or lighten up a transitional space like a screened porch or sunroom. As a design statement, lanterns can be hung from a wall-mounted rod, hung from the ceiling by a rope or chain, star on the ground as a solo act or clustered ensemble in the corner of the room, or adorn a table, shelf or dining top. To fill your home's inside to the brim with lantern love, a variety of style ideas can invoke different feelings.
For cozy warmth, as an alternative to a traditional fire in the fireplace, consider filling that space with clusters of lanterns of various heights, with a single candle in each one. This is a great look to invoke Scandinavian hygge or cottage vibes. For a similar sense of comfort with a rustic flare, a lantern can make the perfect farmhouse accessory. To set this mood, a boxy black metallic lantern can hang as a dazzling pendant from a chain or a rod in a home's entryway or over a dining room table. If the beach is more your style, incorporate a white metal lantern with rope details for a nautical nod to coastal style.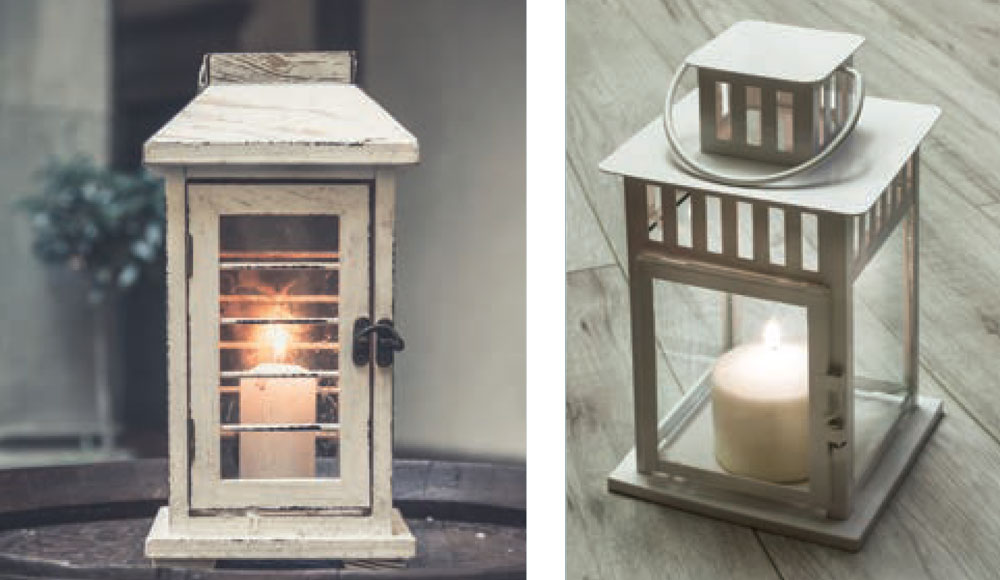 If you like the look of a lantern, but would prefer something a little more eclectic, you don't even have to use a lantern for the traditional goal of illumination. Repurpose a large lantern instead, filling it with something that lights up your heart. Examples include books, seasonal wreaths, and holiday decor accented with greenery and fairy lights.
The lantern is a cool and classic light fixture that can set the mood for both the interior and exterior of a home. From a variety of styles ranging from classic, to modern, to eclectic and environmentally friendly, it's a safe bet that you'll find just what you need to light you up from the inside out. ✦
classic exterior, classic light fixture, gas lanterns, indoor room, lanterns, LED bulbs, solar-powered lanterns, transitional