LIFE'S BIG MOMENTS
GIFTS FOR EVERY OCCASION
Acclaimed songwriter and rocker Stevie Nicks wrote Fleetwood Mac's classic "Landslide" in 1974 when she was 27 and living in the snowy Colorado mountains, the inspiration behind the song's title. Pondering life's "landslides" and changes, Nicks' heartfelt lyrics ask: "Oh, mirror in the sky, what is love? Can the child within my heart rise above? Can I sail through the changin' ocean tides? Can I handle the seasons of my life?" "Landslide" resonates because it evokes life's seasons of joy and sorrow and the hope to navigate them with loved ones by our side. 
When you know someone going through a momentous occasion in life, it can be difficult to know what to do. Here, we explore how you can show up with thoughtful gifts and gestures that inspire them to sail through life's passages.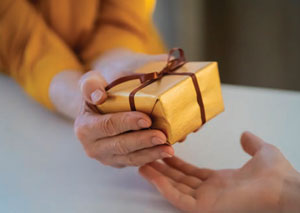 Old-fashioned manners 101
Doug Lindamood, co-owner of George's Flowers that has served Roanoke for 44 years, thinks showing up with a small gift on important occasions is simply good manners. "It's just old-fashioned manners 101. You never show up empty handed when you come to a house. It's kind of a dying habit because people are more casual than they used to be. It is always thoughtful to arrive with a little gift," he says.
Sammy Oakey, owner of Oakey's Funeral Service & Crematory, which has been in business in Roanoke since 1866, believes that the most important thing is for people to be there for one another. Following a death in the family, Oakey observes, "The most important thing is to be there for them as much as possible. Flowers and food are always a nice way to say, 'I am thinking of you.' If you don't know what to do, just do something. Being there for people emotionally and physically, lending support and giving your time to them is the greatest thing you can give."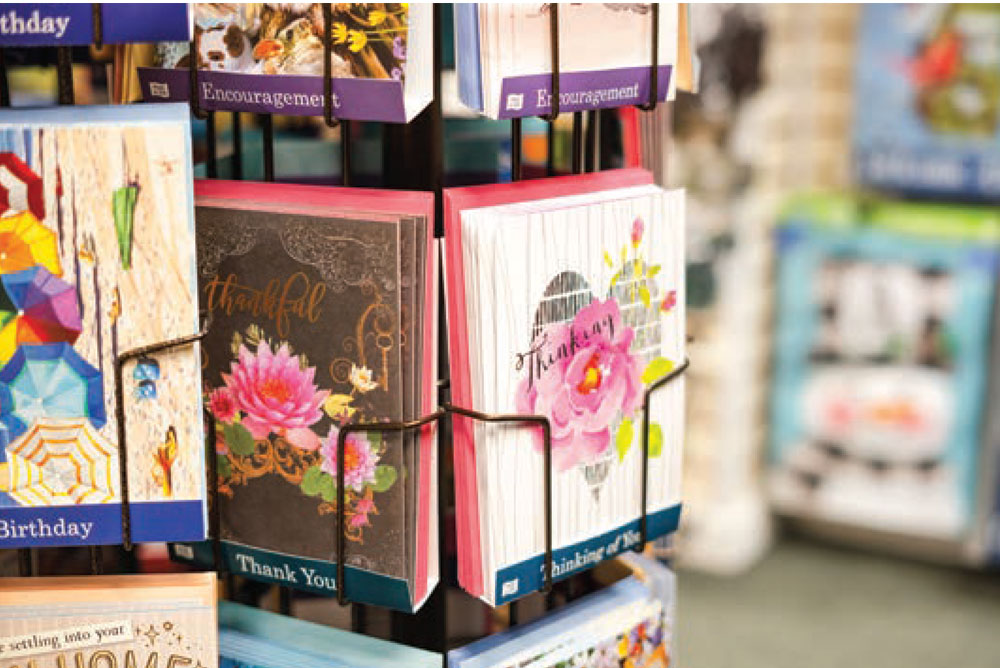 Photo: James River Media
Gift giving for special occasions
Gifts show that you care about someone and reciprocate the care they have shown you. When shopping for one, think about what the person enjoys and make it personal. As Lindamood says, "Knowing the person is the big thing." The holiday 5-Gift Rule is a handy guide to purchasing unique gifts year-round: "Buy something they want, something they need, something to wear, something to read, and something special." When enclosed in a nice card, even money or a gift card feels personal.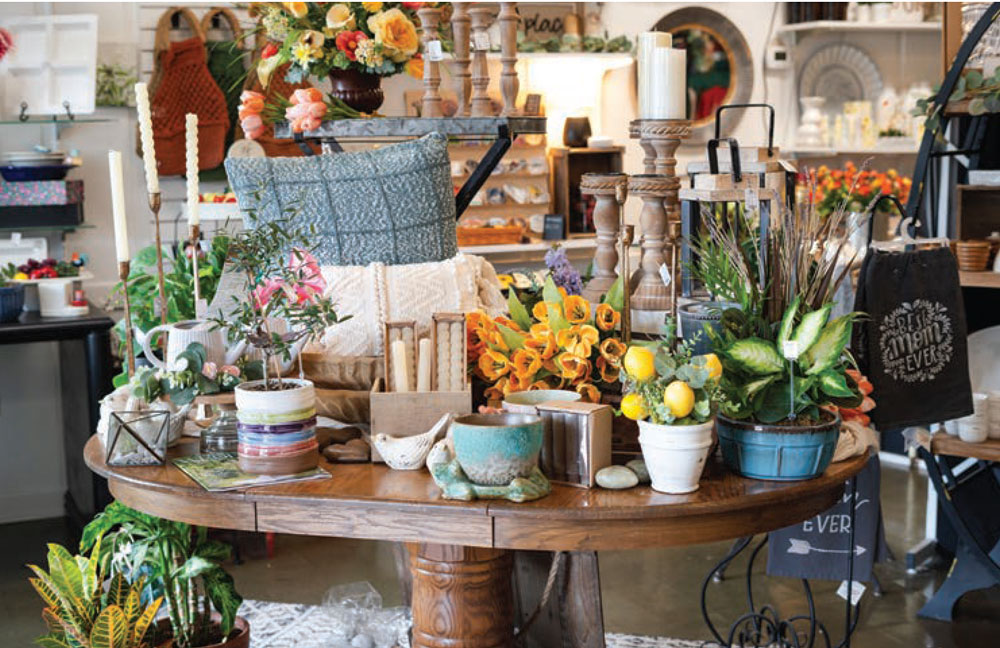 Photo: James River Media
Curate your gift to your budget and the special occasion. Whether it is a $5 or $500 gift, you'll elicit smiles when it exudes thoughtfulness. Life gives us abundant opportunities to show others we care about them: holidays, birthdays, graduations, engagements, weddings, anniversaries, housewarmings, a new baby, christenings, a new job, a promotion, retirement, sickness, funerals or a death of a pet. Your gift can capture a moment's magic or be an experience itself. For example, turn a digital wedding photo into an iconic framed photograph; give a favorite magazine subscription for a housewarming gift; or cook a scrumptious family recipe to revive an ailing loved one.
What to give and when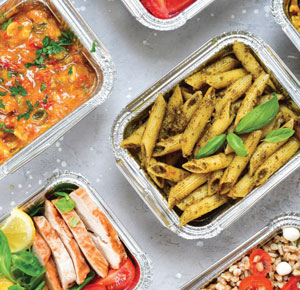 HEARTWARMING FOOD
On any occasion, a catered or home-cooked meal that is easily prepared and freezes well will warm the hearts of the recipients. Acclaimed Lynchburg author of Food to Die For: A Book of Funeral Food Tips and Tales, a National Winner of the Tabasco Community Cookbook Awards, and Food to Live For: We're Alive and Cooking, Jessica Ward pens the sage advice of delivering gifts of food in a non-returnable container, accompanied by helpful written heating instructions and the recipe. She suggests waiting until after the hectic funeral activities, when visiting friends and family have left, to take the bereaved comfort food or invite them for supper. Oakey agrees, "In the weeks and months afterwards, things are calming down and people need a boost. Grieving family members need help after the funeral."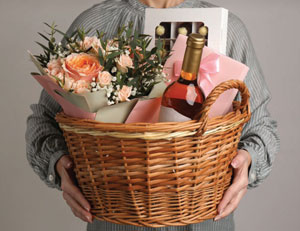 FESTIVE GIFTS
Gifts that check all the boxes are affordable and make the recipient happy. For children's birthdays, George's Flowers sells adorable stuffed animal puppets, made by Folkmanis, and cute ceramic flower containers in fun animal shapes like unicorns, elephants and teddy bears. Lindamood suggests a festive trio of wine or champagne; fine DeBrand dark or milk chocolate truffles, bon bons, or boxed assortments; and beautiful flowers for engagements and anniversaries. With a heartwarming popup card, your gift will say, "I love you."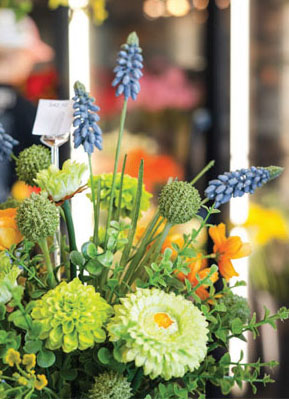 FLOWERS AND PLANTS
Beautiful flowers and plants are always appreciated. For funerals, Lindamood recommends cut-flower arrangements all in white or with soothing pink and purple hues; for new babies and birthdays, bright multi-color flowers enhance the happy occasion. Plants are excellent get-well and sympathy gifts because they last longer than cut-flower arrangements. "The peace lily is a quintessential house plant gift, but dish gardens are still very popular," Lindamood adds.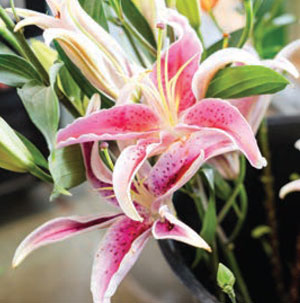 Cemetery flowers can have a second life in a homeless shelter or other setting. Oakey explains, "Cut arrangements can continue to give enjoyment in a rescue mission. The Rescue Mission down in Southeast Roanoke helps families who are homeless. They take the flowers and put them around the Rescue Mission in different areas and in the chapel. 
Pet Deaths
The death of a family pet often triggers grief equal to the loss of a family member. Consider sending a shrub or tree to the bereaved that will serve as a lasting memorial for their pet; mail a heartfelt condolence card; or give a donation to a charity like the local humane society or SPCA.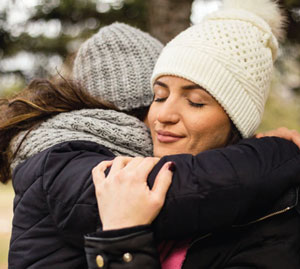 GRACIOUS GESTURES 
Gracious gestures also speak the language of love. Perhaps the most generous gift you can give is your time. For new parents, offer to babysit, walk the dog, do laundry, go grocery shopping or just lend a sympathetic ear. On the other hand, a charitable gift is a lovely way to pay tribute to loved ones while strengthening a favorite organization. The charity will notify the loved one or family of the contribution. To make it personal, donate to a charity beloved by the honoree. 
A unique gesture that Oakey's offers their clients is the healing companionship of a grief therapy dog. An English Cream Golden Retriever, Ragnar, is a licensed grief therapy dog whose presence provides respite and solace to mourning families. Oakey extols Ragnar and the unconditional love he bestows: "He knows who is suffering the most and sits next to the person. He's awesome at making people feel wanted and needed. When they see Ragnar, it brings joy to their hearts." 
During seasons of joy and sorrow, you can show up for others with kind gifts and gestures that tell them you care. Your loving support will help others find the resilience they need to surmount life's "landslides" and celebrate its many blessings. ✦ 
5-Gift Rule, anniversaries, birthdays, christenings, death of a pet, engagements, flowers, food, funerals, gifts, gracious gestures, graduations, holidays, housewarmings, joy, new baby, new job, plants, promotion, retirement, sickness, sorrow, special occasions, thoughtful gifts, weddings