Julie Pierce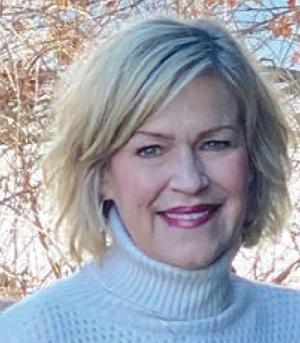 Though we don't play favorites, the spring issue of HOME magazine is always a delight to put together. Our energies turn to seasonal renewal and our content is full of ideas for home and garden improvement, entertaining, and events that are focused on engaging and energizing after cold winter days.
And yet, at press time, as we are ready to hit the proverbial print button, our world is changing rapidly as government officials ask us to come together to stop the spread of the COVID-19 virus. Businesses are making big adjustments to schedules in the interest of public health; we are all navigating unchartered territory, day by day. But we're doing it with hope, knowing that we will get through this if we stick together.
NOW MORE THAN EVER, WE ARE GRATEFUL FOR THE HOMES THAT PROVIDE US SHELTER AND COMFORT DURING CHALLENGING TIMES.
Some of the events you'll find in these pages have since been postponed or cancelled; some of the ideas about parties and projects will wait. In the meantime, please know that we value our readers and advertisers, and appreciate your continued support. We look forward to continuing to provide ideas and inspiration for your home and connecting you with the businesses that can help make it happen. Now more than ever, we are grateful for the homes that provide us shelter and comfort during challenging times.
Thanks for reading,
Julie Julie Pierce,
Publisher julie@westwillowpublishing.com