House Swap: Creative Financing Enables Couple to Retire on Smith Mountain Lake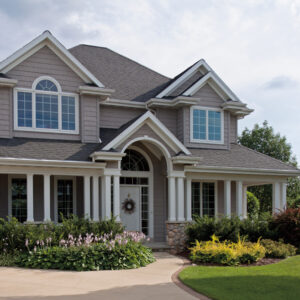 "Our dream was always to get a house on the lake."
That's a common refrain in this region. Smith Mountain Lake's 500 tranquil miles of shoreline call to more and more families every year. Jim and Nancy Rawlings* began hearing the call of the lake when their children were small, and they heard it grow louder when they lived in their comfortable—but landlocked—home in Daleville's Ashley Plantation development.
When Jim was ready to retire, they consulted with a Realtor®, put their home on the market, and quickly had a purchase offer. They were finally ready to begin building their dream home on the lake, but the deal fell through just before closing. "We were disappointed," says Jim, "but the same day, our neighbor told us about friends of theirs who were trying to move from the lake to Ashley."
Nancy had heard of vacation house-swaps before, but a permanent one? They immediately scheduled a visit to the lake house.
"As soon as we saw it, we knew it was what we wanted," says Jim of the open-plan home built in 2007. Located at the end of a gravel road on a gently sloping waterfront hill, it is both private and accessible. Several sets of French doors open onto decks that offer serene lake views from bedrooms as well as the main living area. A matching boathouse sits like a model at the shore.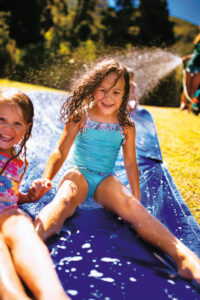 Why would a family choose to leave such an idyllic spot? It turns out that like the lake, children have a call of their own. The sellers have a young daughter, and they wanted her to grow up near her playmates in Daleville. Ashley Plantation promised a shorter commute to their jobs in Roanoke, meaning more family time with their daughter.
They toured the Rawlings' home, and found it just as perfect for them as their lake home was for Jim and Nancy. And so a swap was arranged.
"Within a week, we had a contract on both our homes," says Jim.
The Rawlings had initially planned to take out a construction loan, so they didn't know how to go about financing a pre-built luxury home, especially as part of a house swap. The home they were purchasing was valued much higher than the home they were selling, so they consulted with various lenders on financing options. "We were fortunate to work with Freedom First because of the customized service they offered," he says.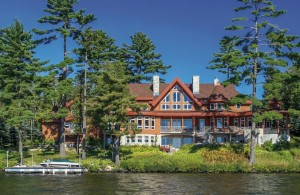 Purchasing a home can be stressful under any circumstances. Jim and Nancy had not purchased a home since before the recession, and reporting and documentation requirements have increased significantly in recent years. "Good communication with your mortgage company is first and foremost," says Jim.
Creative financing is not do-it-yourself financing. As with any real estate purchase or sale, buyers intending to swap homes should seek the advice of an experienced real estate professional, a tax advisor, and a real estate attorney before entering into any agreements.
Jim Rawlings agrees. "Borrowers should shop around and educate themselves," he says. "In the end, it's your signature and your commitment."
*Not their real names.
Laura Mitchell is the staff writer at Freedom First Credit Union. This article does not represent Freedom First or its lending policies. For more information about Freedom First Credit Union, visit www.freedomfirst.com. Freedom First is an Equal Housing Lender.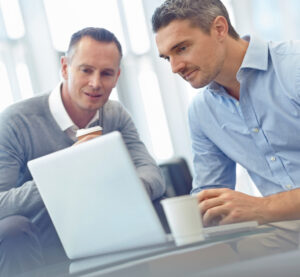 FINANCING OUTSIDE THE BOX
As the economy has rebounded, traditional lenders have cautiously returned to mortgage lending, which has further helped to strengthen the housing market. Not all buyers are prepared for conventional mortgages, however. A few of the creative financing arrangements growing in popularity are:
House Swap: Permanent house swaps, also referred to as real estate trading, have gained popularity in regions where property values dropped considerably during the recession and people have few options if they need to move. It can be a challenge for struggling homeowners because both parties still need to be prepared to make a down payment and pay closing costs.
Lease/Rent to Own: This option allows a homebuyer who has reliable income but no down payment to rent a property for a specified time period before purchasing. Monthly payments are generally higher and include a down payment portion. Often the agreement will allow the homebuyer to "lock in" the price at the beginning of the lease period.
Portfolio Loans: More common with credit unions and local banks, portfolio loans are mortgages that the lender keeps in its own investment portfolio rather than packaging it with other loans and selling it on the secondary market. For borrowers, this means the lender can be more flexible in its credit review and underwriting. The interest rate may be higher to account for the increased risk of default the bank is taking on.
Sweat Equity: Nonprofit organizations such as Habitat for Humanity offer low- and no-interest loans to qualifying buyers whose "down payment" includes helping to build or repair the home itself.
Note that creative financing is not do-it-yourself financing. As with any real estate purchase or sale, buyers should seek the advice of an experienced real estate professional, a tax advisor, and a real estate attorney before entering into any agreements.
Source: www.realtor.org
Creative Financing, Freedom First Credit Union, Homebuyer, House Swap, Lease/Rent to Own, Smith Mountain Lake, Tax Advisor