Home Upgrades | What Improvements Bring the Most Bang for Your Buck?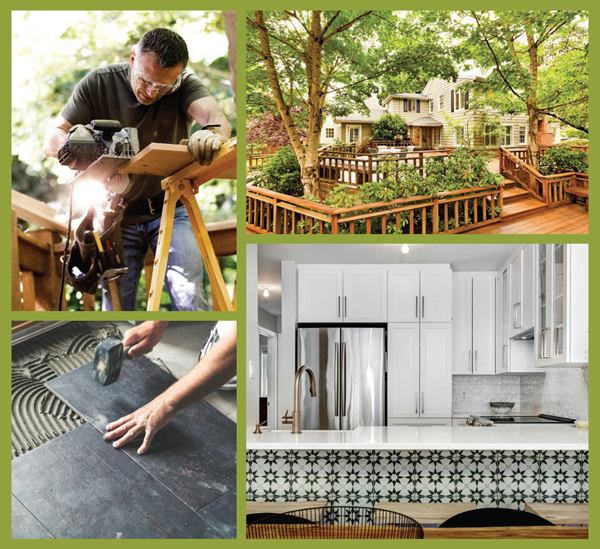 Home building and design projects are about creativity, better living—and the bottom line. It can be tough to know where to allocate dollars and which upgrades warrant a splurge when you are in the thick of planning. To steer you in the right direction, start with asking yourself some key questions. The answers can serve as guidelines, so you can upgrade your existing or new construction home with confidence.
Home renovation
How long will we be in this house?
You can't see what the future may hold, like an amazing job offer in another state, but you can think about what your future plans will be as you see them now. Are you ready to move in five years, when your youngest graduates high school, or do you see yourself staying in your home for the next decade or more?
IF YOU'RE STAYING PUT FOR SEVERAL YEARS, YOU DON'T HAVE TO THINK ABOUT THE RESALE FACTOR AS MUCH AS SOMEONE WHO PLANS TO LEAVE IN A COUPLE OF YEARS. MAKE YOUR HOME FUNCTION WELL FOR YOU IN YOUR STAGE OF LIFE.
If you plan to list your home within five years, consider your neighborhood before investing your dollars. Use Zillow and other real estate websites to get a handle on what homes are selling for in your area, and what buyers want. If you're unsure, contact a local real estate agent. Many will take a look free of charge and give you advice on home improvements that attract buyers in your market.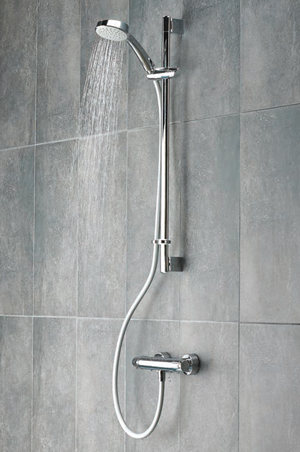 The danger here is both overimproving, and choosing fixtures and finishes that will appear dated in a couple of years. For example, a buyer may not be interested in paying for a built-in fridge versus a nice free-standing model, but the cost of making this decision to you is several thousand dollars. Or, going with an ornate wood-grain cabinet in the bathroom, which could be a turn off for many potential buyers, versus widely appealing, classic white Shaker-style cabinets.
ITEMS THAT ARE EASILY CHANGED OUT, LIKE APPLIANCES OR EXPENSIVE WINDOW TREATMENTS AND LIGHT FIXTURES, CAN BE SWAPPED BEFORE A HOUSE IS LISTED. BEAUTY IS IN THE EYE OF THE BEHOLDER, AS THEY SAY, AND WORTHY UPGRADES CAN BE A MATTER OF OPINION.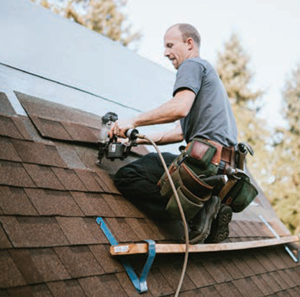 According to a recent national survey on remodeling costs versus value, a minor kitchen remodel will pay back 81 percent of total cost, while a major kitchen remodel will pay back only 59 percent of the cost. If moving is on the horizon, a kitchen facelift might be the best option instead of a total gut remodel. Other smart uses of upgrade dollars, according to the survey, are front door replacements, siding upgrades, bathroom remodels, roofing replacements and deck additions.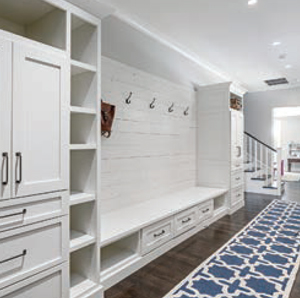 What's bothered me most about this house since we moved in?
The benefit of living in a home before considering a remodel is that you understand how your home functions, and what it is lacking. No home is perfect, but what bothers you most about yours? Do you have several children, and need a mudroom to corral bookbags and coats? Do you have a large, empty front room that you never furnished and don't spend time in? If you're staying put for several years, you don't have to think about the resale factor as much as someone who plans to leave in a couple of years. Make your home function well for you in your stage of life. For example, a contractor could turn that front room into a homework area with built-in desks and cubbies for your children's clutter, which may improve your daily life in a significant way.
Grab a pen and paper, and brainstorm some ideas. If your giant tub is the elephant in your master bathroom, and you dream of a luxurious walk-in shower instead, put it on the list!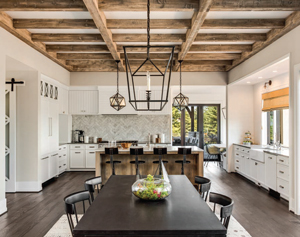 How will this renovation change the way I enjoy my home?
There are upgrade dollars that you won't get back when you resell. If you have a fancy dining room chandelier that costs $2,500, some homeowners won't know the difference from one that costs $250. However, if you love it and it is something that will make you smile every time you walk in the door, it could be a worthy expense for you. Also note that items that are easily changed out, like appliances or expensive window treatments and light fixtures, can be swapped before a house is listed. Beauty is in the eye of the beholder, as they say, and worthy upgrades can be a matter of opinion.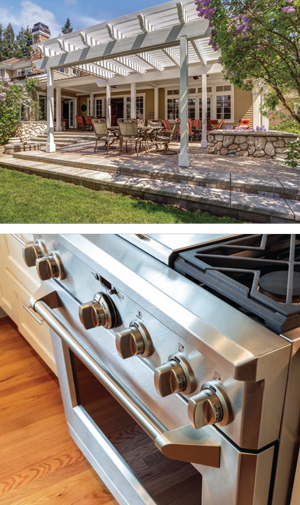 While a large new deck to replace a smaller, rickety one is money you'll see back, a luxury composite deck with outdoor fireplace and built-in grill won't yield the same return. Same goes for fancy hardscaping, landscaping, pools and hot tubs. Also of note—pools are sometimes deterrents for Virginia homebuyers who have young children or don't want to deal with the upkeep and relatively short pool season.
However, if these things bring real value for you and your family, and you've always wanted, say, an elaborate hardscaped patio with built-in firepit to gather the family around, go for it. Just know that you may not recoup all costs if you decide to sell.
New construction home
What can I change easily down the road with little aggravation and expense?
A new home project can be daunting. There are so many decisions to make, and upgrade costs can pile up faster than you imagined. Depending on your arrangement with your bank and homebuilder, these costs may have to be paid upfront, making those decisions even more critical. Make a list first of the things that can be changed easily later, once your bank account has had time to recover from the hit. These include light fixtures and nice hardware, but with the caveat that you should plan ahead for these changes. For example, if you'll add sconces later, have the electrician install the light box now. If you have nice hardware in mind, pick out cheaper pulls that fit the builder allowance, but be sure that the holes will line up with the hardware you want to purchase next year.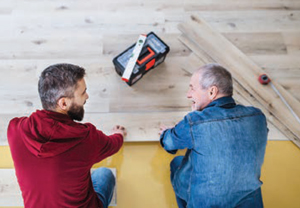 Also think about what will be difficult or impossible to change in the future. Higher ceilings are a worthy upgrade, and will make your square footage feel more expansive. Quality wood flooring will wear well, and extending it throughout the first floor prevents rooms from appearing choppy when broken up by different flooring. Consider sticking with builder basic carpeting in the bedrooms, but upgrade the carpet pad. It will provide a softness underfoot and extend the life of the carpeting for a fraction of the cost of upgraded carpeting. It's probably worth the extra cost to have walls and ceilings finished smooth, instead of textured (like popcorn ceilings). This can be upgraded later, but is a messy project.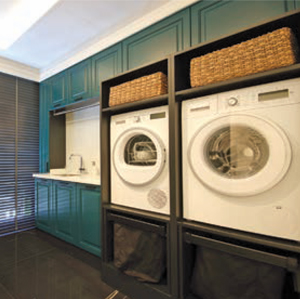 Basements can be set up for finishing later, and consider plumbing rough-ins for wet bars or bathrooms. The cost to do it while the house is under construction is a pittance compared to what it will cost later. Electrical upgrades are cheap at this stage, too, so really think through the electrical plan. Extra outlets, more recessed lighting or light switches are only a few dollars each and are always worth it. Consider outlets on a kitchen island to plug in computers or portable appliances, and think about where you'll charge electronics and add outlets there. How about a switch near your bed to turn off the ceiling lights, so you can reach without getting out of bed? These small upgrades can make a big difference in how your house lives day-to-day.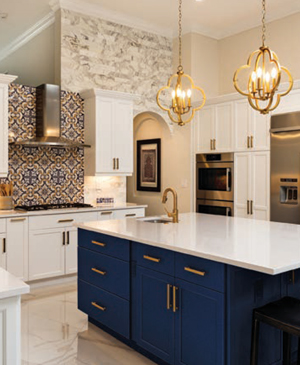 What do buyers expect to find in newer homes, if I need to sell mine in the future?
Buyers have come to expect some upgrades in newer homes that they might not expect in an older home. Thankfully, many of these things don't cost much to implement. In the kitchen, spotty granite is on the way out, so opt for granite with a more uniform appearance (black granite with a honed or weathered finish can be a good budget option), or go with marble, quartz or quartzite. Also in the kitchen, integrated trash and recycling bins have become standard issue and are expected, as are taller upper kitchen cabinets that go to, or near, the ceiling, along with cabinet molding. Under-cabinet lighting is a nice touch, and delights buyers.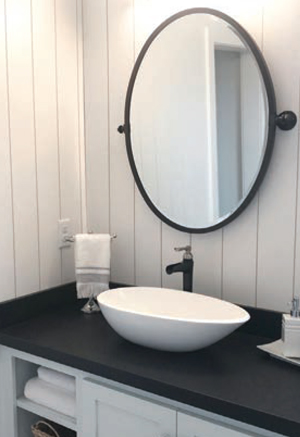 In the bathrooms and kitchen, soft-close drawers and cabinets with pull out trays are a nice upgrade and appreciated by discerning buyers. Tile flooring in bathrooms and laundry rooms (instead of laminate) has become a standard expectation, but steer clear of the 12×12 size, as it looks dated. On the floor, bigger tiles look more current. Consider rectangular tiles in a zigzag pattern. Your install costs will be higher, but it will make a big impact. A mudroom or cubby area in a new build is a worthy investment, especially if your home is in an area that appeals to younger families. ✦
Basements, cubby area, electrical plan, Features, flooring, home function, Home renovation, home upgrades, mudroom, remodeling costs, Tile flooring, upgrade costs