Historic Garden Week
Information Provided by the Garden Club of Virginia
Photos courtesy of Mary Barritt
GET INSPIRED!
ROANOKE TOUR
Friday
April 21, 2023
10 a.m. to 5 p.m.
The 2023 Roanoke tour offers a magnificent mixture of stately homes and verdant gardens. There are three houses and three gardens to see — all located in a concise loop of the South Roanoke neighborhood. Each home displays gracious living and the latest design trends in elegant vignettes.
---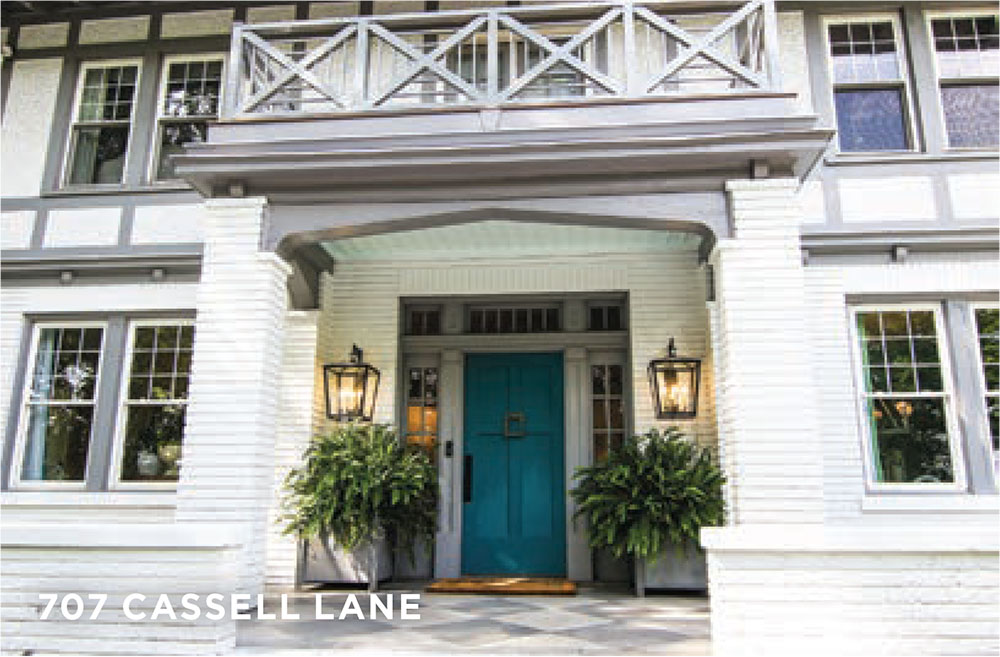 707 CASSELL LANE
Owners: Shelby and Jason Bingham
Surprises abound in this beautiful historic home built in 1914. For Christmas 2018, it became a gift from husband Jason to wife Shelby Bingham. An experienced home renovator, she eyed the house for months before she found the deed wrapped up under the Christmas tree. She infused bright colors into dark rooms, moved walls and incorporated unique light fixtures, symmetric wall papers and patterned fabrics. The sunporch features an original lattice ceiling and a hand-painted floor. Doors from several rooms lead onto a patio with fire pit and surrounding gardens. An apartment over the detached garage is perfect for grown children or guests. The covered carport and drive area are surrounded by planting areas that convey the green theme this home embraces.
---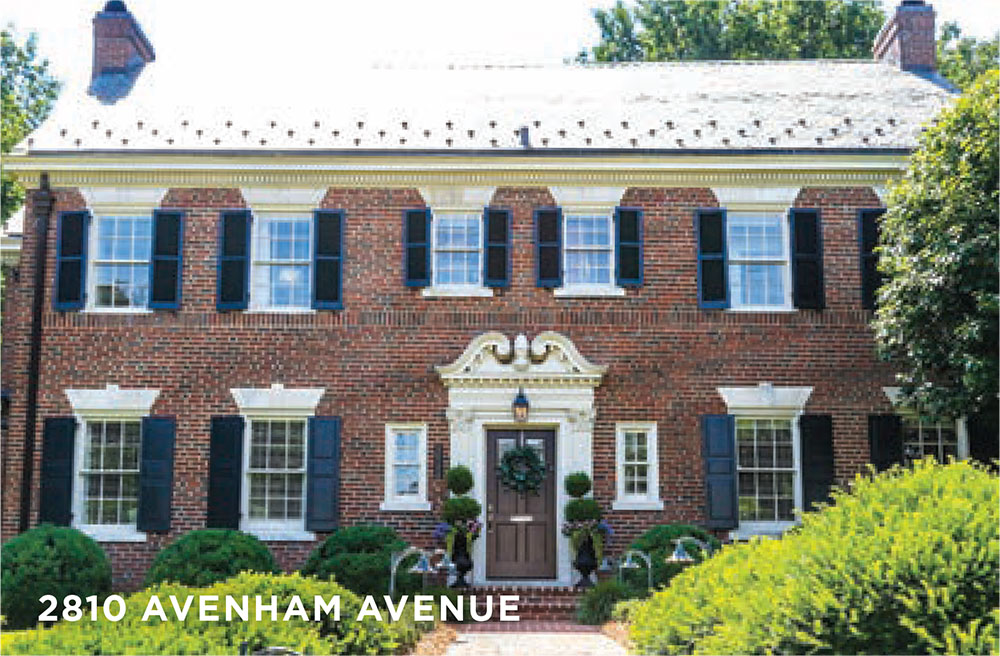 2810 AVENHAM AVENUE
Owners: Diane and Tom Turner
Built in 1925, this stately brick colonial sits above a terraced lawn with manicured shrubs. Inside, the homeowners updated the kitchen in classic white with gold touches. Giving homage to its past, the homeowners kept the original griddle and wood stove and installed a brass chandelier over the island that is the gem of the room. The oak floors are original throughout the home. There are many venues for entertaining. A spacious dining room and a breakfast room with a bay window overlook a back patio with raised brick walls and a fire pit. The back patio holds a table for outdoor dining and a true chef's grill. Large planted pots sit in nooks and beds with perennials and shrubs surround the patio space.
---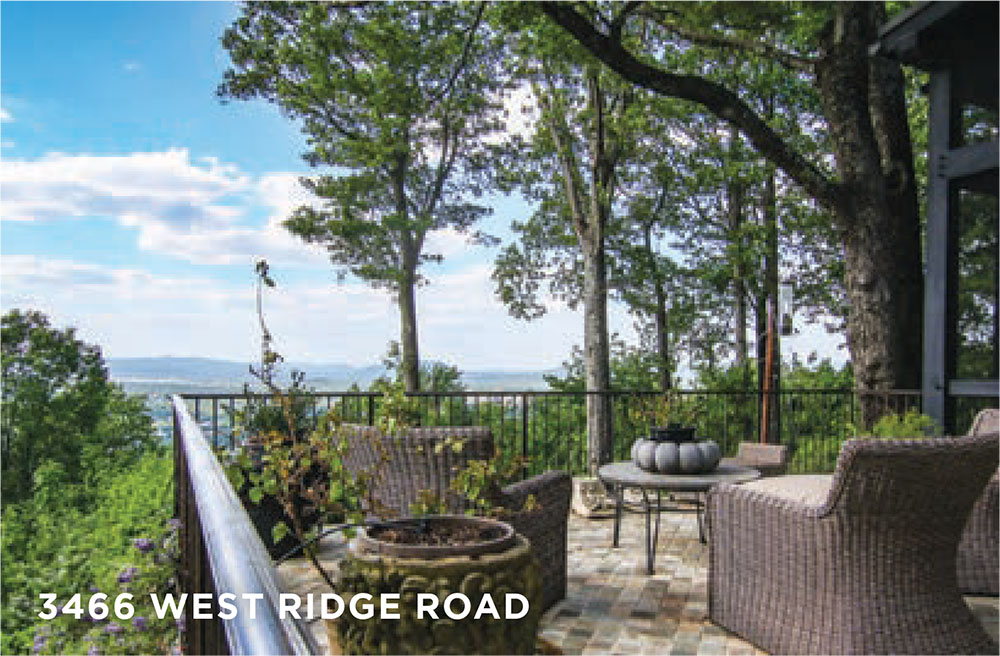 3466 WEST RIDGE ROAD
Owners: Ellen and Rudy Van Thiel
A spectacular series of sloping and terraced gardens overlook Roanoke outside this Mediterranean home. A courtyard off the dining room contains large potted mandarin orange and Meyer lemon trees. Another courtyard hosts a plunge pool surrounded by beds of gardenia, white rose and boxwoods. The Zen Garden is tucked in a side courtyard with a Japanese maple tree and a bronze sculpture. The spring garden offers azaleas, laurels, iris, native honeysuckle and witch hazel. Back terraces showcase flowering shrubs and perennials that cascade down stone walls toward a vast green lawn. A screened-in porch, deck and covered porch offer stunning views of the city. A cutting garden provides flowers for al fresco meals and seasonal arrangements.
---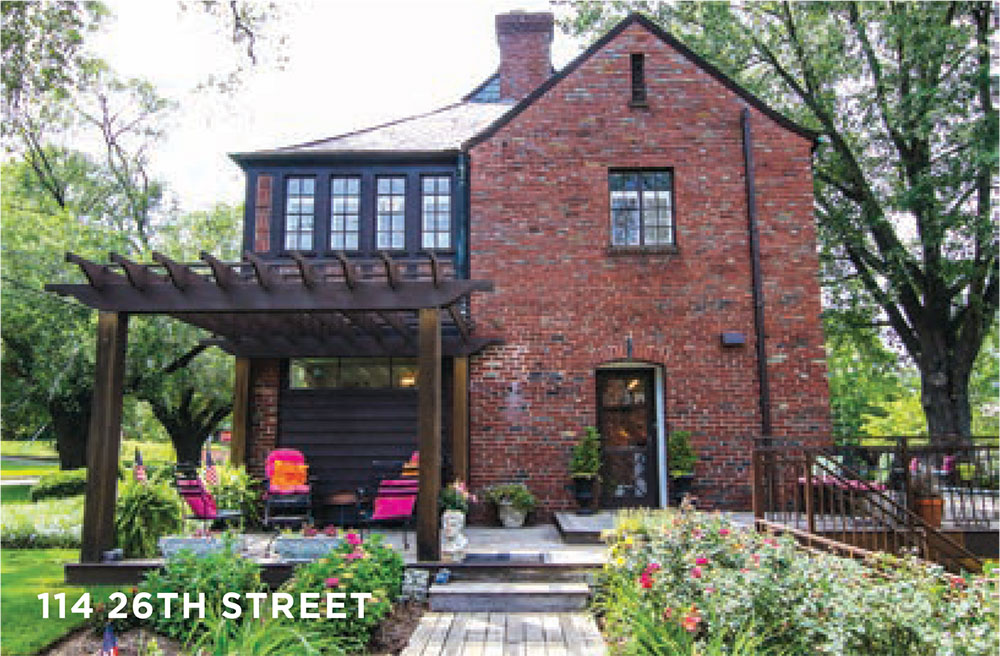 114 26TH STREET
Owners: Ginger and Jack Avis
This 1930s Tudor-style home is one of the few remaining examples of clinker brick left in the Roanoke area. Recent renovations have preserved historic details such as steel casement windows, arched doorways and an original butler's pantry off the kitchen. This bright and colorful family home blends old with new, boasting a large collection of local artists including Mary Bullington, Courtney Cronin and Julie Hamilton, as well as many heirloom antiques: furniture, sterling, Fostoria glassware and Metlox stoneware collections. Outside living areas include an extensive wrap-around deck with space for a hot tub, al fresco dining and a pergola-covered sitting area, overlooking the back lawn. (For more details on this home, see our article on page 58.)
---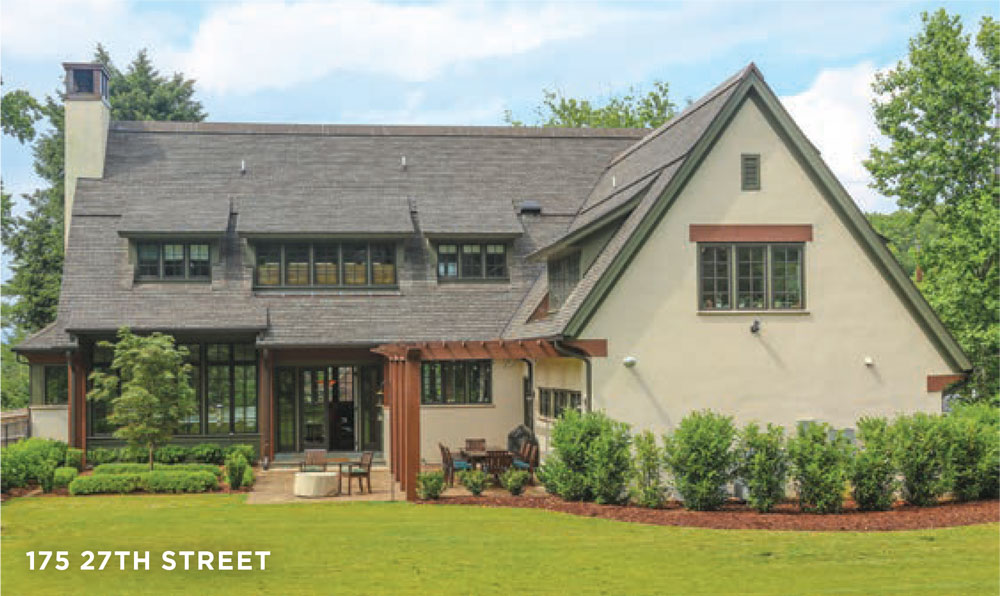 175 27TH STREET
Owners: Ben and Jennifer Cable
The owners describe the parklike gardens surrounding their new construction Craftsman-style home, as "cultivated wildness." From a stone patio with Asian-influenced pergola — complete with outdoor dining and a fire pit — to the dedicated dog run, this home demonstrates the multiple uses of outdoor living areas. Across the expanse of lawn, the homeowners have cultivated borders and foundational plantings that have year-round interest, are pollinator friendly and abundant in native plants. An arrangement of Piet-Oudolf-inspired raised beds, filled with herbs, vegetables and flowers for cutting is located next to Flow Beehives imported from Australia. These hives produced over 70 pounds of honey in their first year!
---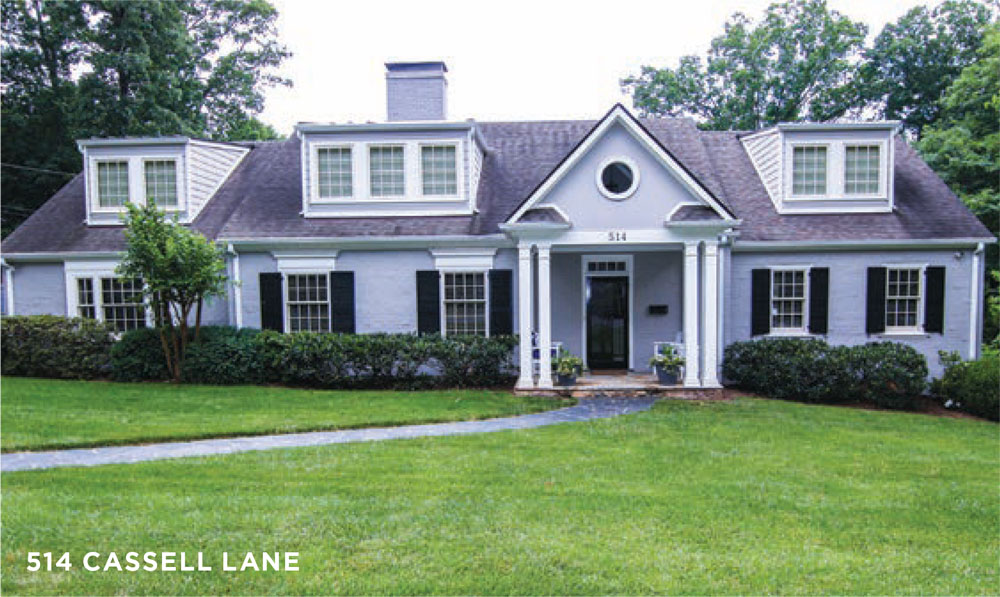 514 CASSELL LANE
Owner: Marcia Dent
This modern ranch-style home is approached by a stone walkway planted with mature crepe myrtles, azaleas and assorted colorful annuals. A vignette of white painted benches and planters grace the covered front porch. Inside the private fenced backyard, visitors will find a large screened-in room, complete with a dry-stacked stone fireplace that overlooks a kidney-shaped swimming pool below. The pool area boasts several outdoor seating and dining areas, whimsical sculptures and lush plantings of hydrangeas, boxwood, hosta, sedum and several ornamental grasses. ✦
FOR TICKETS AND MORE INFORMATION, VISIT VAGARDENWEEK.ORG
2023 Roanoke tour, South Roanoke, stately homes, verdant gardens