Flexible Spaces | Tips to Make Your Home Fit Your Life
Our house is a study in flexible and evolving spaces. I'm writing from my bedroom office—my "boffice," as I call it—where I carved out a workspace not too long ago. At the time, my husband had transitioned to a home office, and my elder son had moved into what was formerly the guest room/office. All of this meant that everyone played musical chairs with the bedrooms, and I found that the only quiet work corner available to me was in the master bedroom. A cute desk, and floating shelves with pretty bins, tucked into a corner by the window has provided the perfect setup.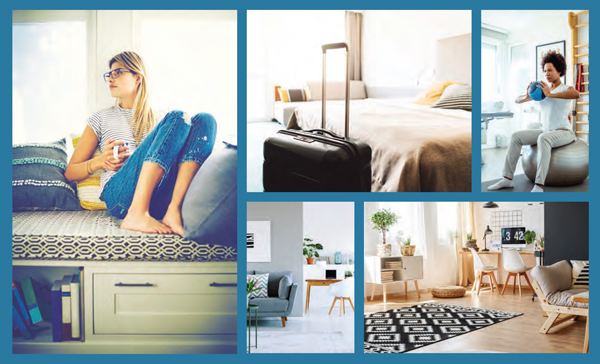 Over the years, at least half the rooms in our house have adapted in some way, whether in purpose, layout, or both, and we are far from unique. Many homeowners find themselves needing to refashion their spaces to suit different phases of life, and it can be a challenge to figure out best usage and how to make it all work.
Open floor plans have also created more need for flexible spaces. Lacking the built-in boundaries of walls means defining spaces with furnishings and creating nooks for things like reading, working or cocktails. Newer builds sometimes include a bonus room which can be assigned many different purposes.
Creative thinking is called for. Try to see your home with a fresh eye—a friend can be helpful here—and look for new ways to use a space that no longer suits your style.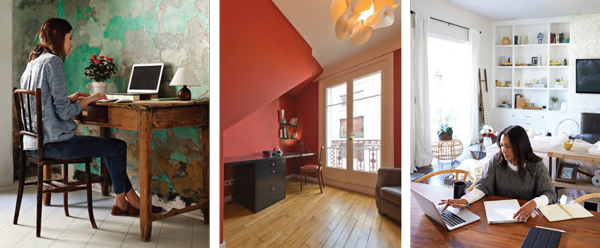 Office space
With telecommuting increasingly common, many homeowners find themselves in need of a work area. Luckily, this is one of the easiest spaces to create; pretty much any nook in your home can house a small desk and chair if needed, and many rooms can double up as office space with the right layout and furnishings.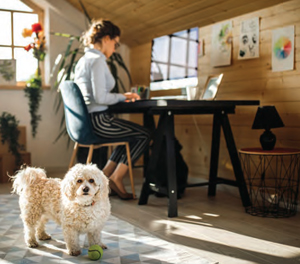 If you do as I did and make an office in your bedroom, it's a good idea to create some separation between work space and relaxation space. It's hard to unwind at night looking at messy stacks of paperwork and to-do items, so be sure to have drawers or stylish organizational gear to keep things reasonably serene. Make use of any room angles or dormers to further separate your zones.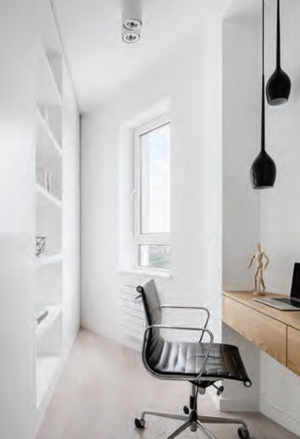 If you have a walk-in closet, you might find room in there for a small office space (my friend who did this calls hers the "cloffice"). This probably only works if there's a window in the closet, unless you work well with a panic room vibe, but the upside is that when your work is done, you can close the door and it's out of sight, out of mind.
Kitchens sometimes have an area of cabinetry for things like charging stations and electronics, mail and paperwork. This might be a good spot for homework, or for work if you're alone in the house during the day, but because the kitchen is a hub of activity, beware of using it for anything that requires quiet concentration. Plus, it's awfully close to the fridge.
For those with a great room, there might be a place there for a writing desk and chair. Spacious landings you're not sure what to do with can be the perfect spot for an office setup. Even a formal dining room that doesn't see much use can be remade into an office, complete with bookshelves, filing cabinets, and a printer if needed. Plus, if you need to conduct in-person meetings, a repurposed dining room is often near the front door, allowing you to usher clients directly into your office without giving them a tour of your home en route.
Older homes might have a detached garage. An interior designer friend of mine divided hers into storage on one side and an inviting office on the other, complete with tile floors, windows, swatch and mood board areas, plus a comfy sofa across from her desk. If that's more work than you had in mind, my favorite spot to create an office is in a sunroom. The windows and natural light make it an appealing location. Bonus points if there are interior French doors you can close!
And of course, there's that classic combo, the guest room/office.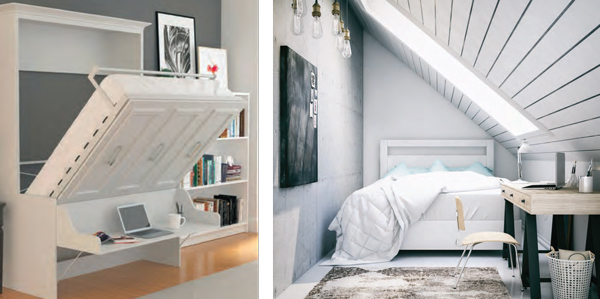 Guest space
While some homes are lucky enough to have dedicated guest bedrooms, many guest quarters pull double duty, sometimes in tandem with a hobby or music room, but more frequently with the home office.
The main concern is usually having enough space for both guests and business. If you can fit a king or queen bed, bedside table, desk and shelving all in one spot, you're all set. If not, it's time to get creative. Sofa beds are an obvious option, but don't forget about that notorious middle support bar. Your guests will thank you for a plush mattress topper. Murphy beds provide a comfortable night's sleep while folding up out of the way when not needed. Alternatively, a daybed with trundle can double as sitting space when not needed for visitors.
Depending on who your guests are, bunk beds can work. Obviously, these are a great option for vacation homes and kid-friendly visits, but Great-Aunt Mildred might not enjoy clambering to the top bunk every night.
When the guest room is also the office, you'll want to have a way to close up shop when guests are there: armoires, a converted closet, stylish covered bins—anything that keeps business out of sight when needed.



Kid space
Children's bedrooms require a lot of flexibility. Transitioning from nursery to elementary to teen to graduate works best when you purchase with a plan. Obviously a crib will only take you so far, but many of them transition into toddler beds and then headboards, which buy you more time. A chest of drawers topped with a sturdy changing pad will last longer than a traditional changing table. Choose neutral basics for the big pieces and saved themed decor for easily swapped accessories like throw pillows and bedding. A set of wall-mounted picture frames can be filled with images of your child's current favorites (animals, cartoons, athletes, bands, etc.) and updated as tastes change. Cherished stuffed toys can be stored in chests or bins, out of sight until ready for a cuddle.
Basements are often used as kid space. In the early years it can be a play zone, with open floor space for romping or pillow forts, and room for things like toy lawnmowers and kitchens that don't fit upstairs. School-age children might enjoy a craft area or need some space for activities such as reading, homework or music practice. A media zone for movies and video games appeals to older kids, especially when there's room for friends. If you have enough space, you can divide the basement into zones for games, studying and socializing.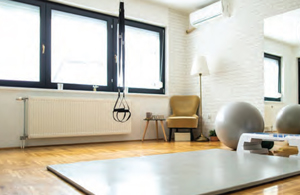 Gym space
Speaking of the basement, it's also a popular spot for workouts. Whether finished or unfinished, a basement works well for exercise because it's generally cooler and out of the way. In an unfinished basement, it's a good idea to put down some rubber flooring mats or tiles for a bit of cushion from the concrete. A large mirror is handy for yoga or free weights to check your form. Even though it's a utilitarian space, adding a piece of art, nice lighting, or a stylish area rug helps make it more inviting.
Likewise, your garage might have room for a home gym area. This is usually a no-frills arrangement which may or may not have climate control, but can still be outfitted with all the essentials required to work up a sweat.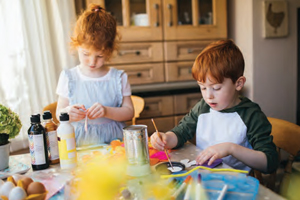 Hobby space
Who wouldn't like a dedicated area to indulge in a hobby? Whether you're fortunate enough to have a whole room, or have to make do with a creative corner, having a hobby or craft space is a delightful perk if you can swing it. A walk-up attic can be a great spot if there's enough light. Oftentimes formal dining rooms are pressed into service when not used for holidays or dinner parties. Perhaps a sideboard or built-in shelves can house supplies. Maybe a guest room can double as a sewing, music or painting room. Instruments can hang on the wall, pegboards and wall-mounted shelving can hold tools, and craft materials can be stored in bureaus or closets. In most instances the main feature you'll need is a decent work table, so start there and see where one might fit. This is one of those indulgent spaces that, while not strictly necessary, can make life decidedly more enjoyable.



Age in place
When thinking about flexible spaces, don't forget to consider the future as well as the present. Aging in place has become an increasingly popular option for seniors, and it's often possible to turn a current family home into an age-in-place residence. Ranch-style homes are already well-suited to aging in place, and may need only some details such as wide, flat doorway thresholds (in case mobility assists such as walkers are ever needed), an exterior ramp, and a few accessibility updates to bathroom showers and tubs.
Multi-story dwellings can be reconfigured so that all necessary components are ground-floor accessible. Upper levels and basements are reserved for family visitors and storage, while the main floor is redesigned for single-level living. One way this is done is by converting a formal living room into a ground-floor master suite, while retaining a family room or den for living space. Any other ground floor room can be repurposed if necessary, and if there's no downstairs bathroom, there might be room to add one near the kitchen. Pantries, laundry rooms and utility spaces all offer possibilities for carving out the needed space.



Flexible furniture
Versatile and repurposed furniture can be invaluable in achieving your flexible space. In a great room, consider using a bookshelf as a space divider. Bookshelves also work well as a bar area, in addition to their capacity for craft or office supplies.
Closets are another multifunctional element that can be turned into an office space or craft zone. A closet near the kitchen can function as a china closet or, as in our case, a pantry when we realized we'd bought a home without one. Simply install shelves and cubbies that fit your purpose, either yourself or through a local closet organizer shop.
Armoires are another useful item that can house anything from an entertainment center to a work desk to clothes to spare linens. Dining room and kitchen banquettes often have concealed storage which can house seasonal dishware, table linens or small kitchen appliances. In our case it hides gifts; my children have sat on their own birthday and Christmas gifts for years without realizing it.
In addition to foldaway beds like Murphy beds and sofa beds, storage beds with drawers beneath can house supplies in multipurpose rooms.
Whatever changes you want to make, with a little ingenuity, a good layout, and the right furnishings, you can create spaces to suit both necessity and enjoyment. No matter what your stage of life, a home that evolves with you will serve you well. ✦
Age in place, Features, Flexible furniture, Flexible spaces, Guest space, Gym space, Hobby space, Kid space, KITCHENS, Office space, walk-in closet