Fall Festivities: Celebrate Friendships with Fun Fall Events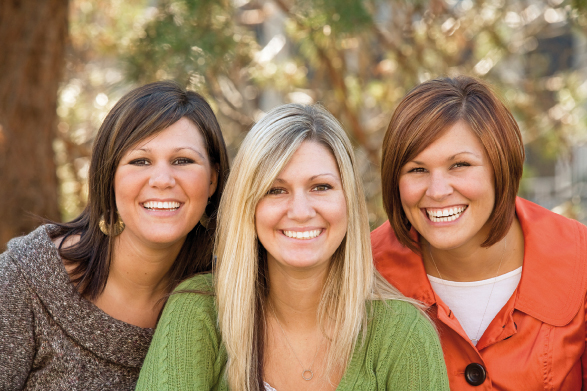 Summer's over and you've stowed away the pool gear, taken care of the back-to-school supply list, and packed a sack lunch for your first grader. And even if you haven't sent anyone back to school, fall is a great time to regroup and catch up on the things you may have neglected over the summer. If one of the things you've been meaning to do is gather your friends for a fun afternoon or evening, this may be the perfect time to host a girlfriend get-together. Here are some fresh ideas for fun you can bring to your neighborhood this autumn!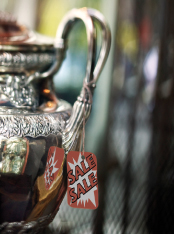 Shop the Day Away
With the holiday season looming, it's nice to get a head start on your gift list. Chances are you know several people who work from home selling items—things like plastic storage containers, jewelry or children's clothing. You've probably been invited to many of these home shows, or even been asked to host one. Consider hosting several on one day with a "Multi-vendor Open House." The key to making this a fun and appealing afternoon is finding unique vendors to showcase. Many local artisans look for venues in which to display their wares, so inquire at local galleries for business cards of people who have interesting things to sell. By mixing an eclectic variety of vendors, you're more likely to provide something for everyone. Make sure these business people are willing to share the day with several others selling items, too. To make it a profitable day for them, you need to invite lots of people, so think about the logistics of the day. Each vendor will want his or her own space. You may be able to use your patio or porch, too, if the weather is cooperating. Keep the refreshments simple and seasonal. If it's a cool day, hot apple cider and warm cinnamon donuts wrapped in parchment paper would be festive fare and would free you up to mingle with your shoppers.

Something's Cooking
We all love the chance to learn something new. If you have a roomy kitchen, employ the help of a local chef or baker and host a cooking class. Sit down with the chef to design a menu that accommodates the fresh bounty of the season and the tastes of your guests. He or she will work with you on a shopping list and drink pairings that will complement the menu. Make sure you have all the utensils and equipment needed beforehand, and enough seating around your island, or cooking area for all the guests. The menu can be as elaborate or simple as you wish. Whether you want the chef to concentrate on several different hors d'oeuvres or make a complete meal, your friends will surely enjoy a day off from their own kitchens!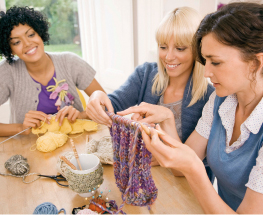 Get Crafty
If you have friends who love to get creative, spend an afternoon together making art. Whether making simple gift tags or beautiful rag rugs, some of us enjoy a day to explore just how crafty we can be. Determine what project you want to work on. If one of your friends makes beaded jewelry, let her lead the day. Send out a supply list for each guest, or shop for the supplies yourself to have on hand. If you need a boost with project ideas, check out readymade.com, a fabulous site for inspiration. Spread out supplies on a brightly colored cloth draped over your picnic table, either in or outside, making certain that everyone has enough work space. This is your chance to get creative with snacks and drinks, too! Decorate cupcakes or cookies and set out drinks in a colorful beverage tub for your crafting break. Made-ahead, simple snacks guarantee you get your project finished, too.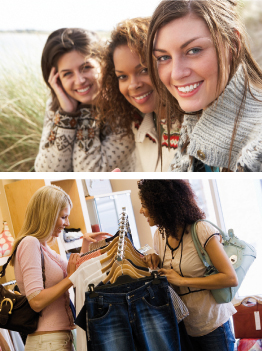 A Night at the Movies
Several of the selections my book club has read have been made into movies. As a group, we decided to spend one whole evening watching those flicks. To make it fun and festive, we called it a "Non-Sleepover" and everyone came in their pajamas. We channeled the teenage girl in all of us by bringing sleeping bags and snacks we loved as kids. Of course we tweaked the menu a little by serving adult beverages and some more sophisticated fare, too. Each movie was paused several times as we discussed our favorite scenes and questioned how the movie differed from the book. Inevitably, we didn't get through all the movies we planned to watch, but we had so much fun we decided to do it again! Of course, your movie night doesn't have to include a book group. A couple of girlfriends getting together constitutes a party! Pick your movies, make some popcorn and relax—and chances are you'll get to see the chick-flick your husband won't watch with you.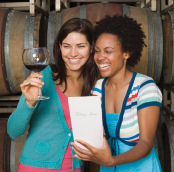 Take a Field Trip
Having a house full of guests is fun, but if you are feeling the pull of the open road, host a road trip! Fall is the time for festivals, street fairs and farmers markets. It's fun to meander the countryside with no particular destination in mind. You may stumble upon the best cherry pie you've ever eaten when you stop at a tiny diner, or find dusty treasures at a country antique store. Others may want to map out the day by doing a little research ahead of time. If small town isn't your thing, hit a big city and visit museums or take in a show. You never know where the open road will take you, and sharing the day with friends will surely be an adventure.
Autumn is the perfect time to celebrate the bounty of friendship. So, before the holiday frenzy hits, take time to get creative, try something new and reconnect with dear friends.