Dramatic Lighting |Sconces Add Light, Mood and Drama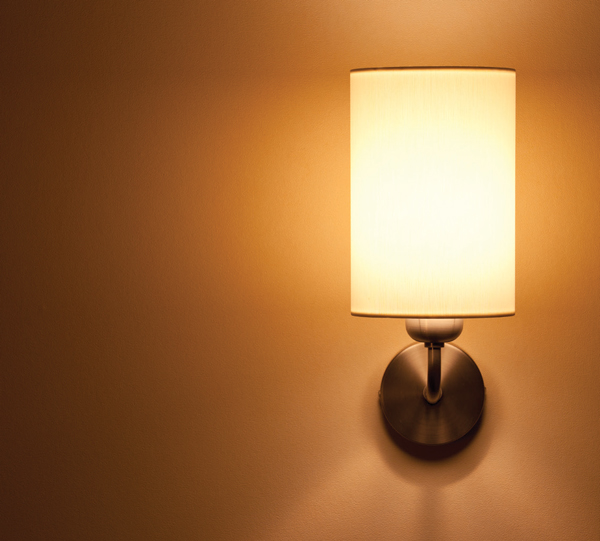 While designing a room, elements like paint, furniture, artwork and accessories may do the heavy lifting, but none of these careful selections matters without proper illumination. Lighting is a delicate art; too bright can feel cold and jarring, too dim leaves much in the shadows. But if you can get the lighting just right, you'll be rewarded with a room you'll be proud to let shine.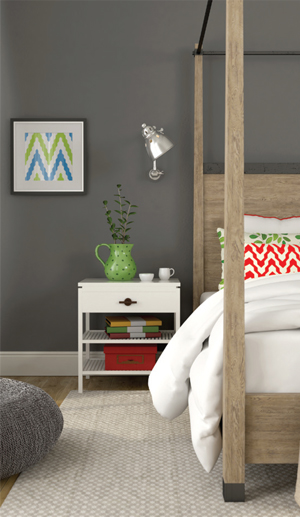 Experts agree that a successful lighting scheme uses a combination of ambient, task and accent lighting, and wall sconces are an important component of this lighting formula. They are perhaps one of the most versatile light fixtures since they can be used for all three: Ambient in the way they can illuminate an area, task in that they can be placed exactly where you want them to go and shine where you want them to shine, and finally, accent lighting at its finest, since sconces offer such customized style and design. Sconces can suit just about any taste, and are available in myraid shapes, colors, finishes and sizes.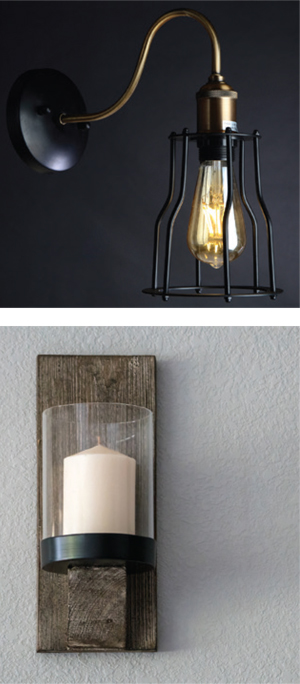 Up to the task
Once used to hold candles before the age of electricity, wall sconces have now blossomed into a category of wired lighting that has a design for everyone and can truly elevate a space. Sconces, much like floor lamps, have multiple functions. Singly or in pairs, they light specific areas—illuminating a dark entryway, for example, or beside a comfortable chair for reading. Swing-arm sconces are flexible and versatile, often used in bedrooms on either side of the bed to free up space on nightstands for reading materials and decor. Dimmers added to bedside sconces allow for flexibility for daytime or evening reading. Add a pair of sconces to a guest room to create a hotel feel without huge expense. Likewise, the powder room profile gets a lift with pretty sconces on either side of the mirror.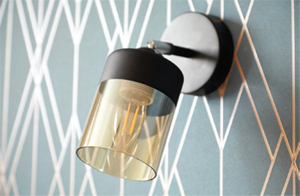 A single sconce provides task lighting in specific areas of your home—above the kitchen sink, for example, instead of, or in addition to, a central overhead light. A quaint home office might benefit from a sconce to spotlight the desk, adding additional work lighting and a cozy feel as it defines the space. Add a unique sconce to light-deprived hallways, alcoves or stairwells to brighten up those spaces and create an interesting focal point.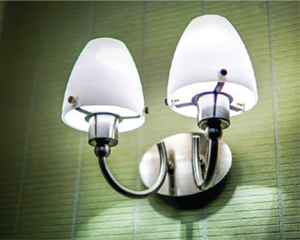 Accent on assets
Sconces are also useful in accenting specific design features, architectural elements and artwork. When illuminating artwork, keep in mind that the type, temperature and angle of light, along with the mix of natural and artificial light in a space, need to be considered for each piece, and can make the difference between a dramatic display of artwork and one that falls flat.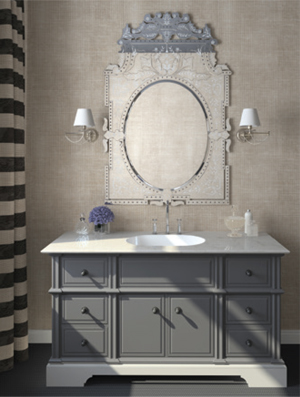 Another traditional use for sconces is beautifully paired on either side of a fireplace to frame a mantel and add balance to a room. A pair of sconces can serve above the dining buffet to bring attention to an antique or family heirloom. Open shelving is a popular kitchen trend; use downlit sconces above these shelves to showcase displays of kitchen wares.
Today's designers have gotten creative with "the fifth wall"—ceilings featuring reclaimed wood, stencils, wallpaper, murals and three-dimensional installations—and often use uplit sconces to draw the eye up to appreciate such features. In a technique called wall grazing, in which light is positioned at a specific angle to "graze" or emphasize the uneven or unique textures on a wall, sconces are particularly effective, often used to illuminate brick and stone exteriors.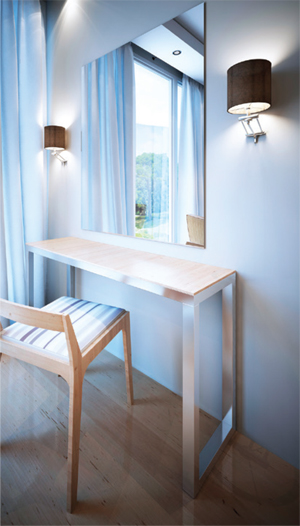 Mood changers
Sconces on a dimmer reduce the need for overhead lighting and offer a soft glow in dining and living rooms. Candle sconces—either real or electric—make any room feel romantic. Multiple sconces in a row or pattern can turn a blank wall into a theatrical backdrop; each fixture produces a light pattern with distinct shapes and shadowing for dramatic effect. Since sconces come in all shapes and sizes, a large sconce can replace a piece of artwork or typical wall hanging. Don't forget to consider the proper bulbs for your lights; options are endless in wattage, color and styles both modern and vintage, and can enhance the fixture and lighting scheme you choose.
For task and accent lighting, mood and tone, these beauties can't be beat. Sconces enhance the lighting in your home to draw focus where it belongs. ✦
accent lighting, ambient lighting, architectural elements, artwork, design features, Dramatic Lighting, fifth wall, Sconces, Swing-arm sconces, task lighting, uplit sconces, versatile light fixtures, wall grazing, Wall Sconces