Do these stripes make my living room look fat?: Fashionable Home Accessories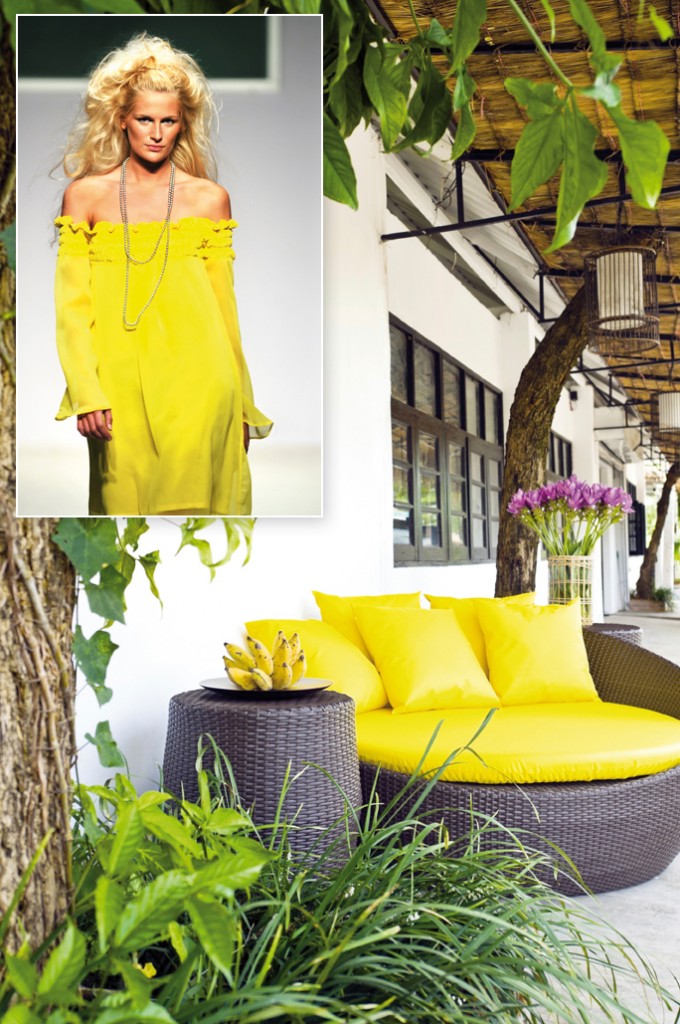 Just as a new pocketbook in Pantone's Color of the Year can update your reliable classic black pantsuit, a few well-chosen home accessories inspired by current fashions can give your home a fresh look without the difficulty and expense of a complete makeover. Take inspiration from the pages of Vogue or flip on the Style channel to see how to make runway looks work in your home.
Fashion runways have long had an impact on home décor trends. Color, texture and pattern change with the seasons and the easiest way to capture the latest look is through smart accessorizing. After all, you want to be fashionable, but not a slave to fashion. Simply changing your pillow covers can bring an entire room up to date. Just as you likely do not buy an entirely new wardrobe every season, so you do not need to reupholster your key pieces. Shop small and make a big impact.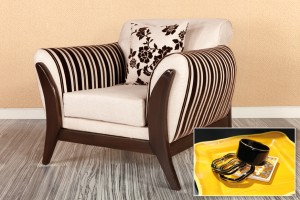 COLOR
Color is one of the quickest and easiest ways to bring a room into fashion with very little expense or effort. The spring 2013 New York Fashion Week showed bold colors all over the runways with neon still holding strong among the designers. Michael Kors and Narciso Rodriguez featured models in bright, bold splashy color and Proenza Schouler displayed touches of neon throughout their show. But, just as head-to-toe hot pink should be left to the preteen set, merely a touch of strong color can make a bold fashion statement. In a neutral room, a Lucite neon box on the side table can be fun way to bring in the trend. If you are feeling more daring, take a wooden flea market chair and spray paint it in your favorite neon for a bigger color pop. Too much? Scale back and try fire engine red accents or a shades of bright kelly green to achieve the same effect through a more classic palette.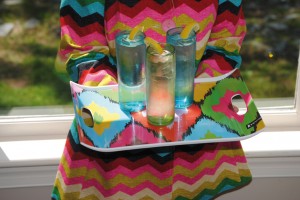 TEXTURE
Another fun and easy way to update your home is by using texture. Metallics, fur, leather and lace are particularly popular on the runways and are simple to incorporate into your home décor. Metallics might shine in a gold lamé floor cushion or a mercury glass vase on the mantel. Drape a faux fur throw over the back of your sofa for a luxurious touch. Leather covered trays and photo frames are always in style; if you're feeling fashion-forward, look for leather pieces in strong colors for even more impact. Now is the time to pull out your nana's old lace coverlet, because lace is really hot this year. If it has seen better days, make pillow covers out of it or try dyeing it black for a completely different look. Vera Wang and Jason Wu featured lace of many hues in their spring shows.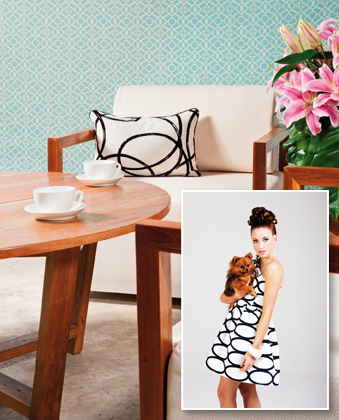 PATTERN
Pattern in home accessories is enormously influenced by current fashion trends. Beautiful florals were all over the runways at Fashion Week and are blooming in home stores as well. This summer, take a nod from JCrew's summer shorts and bathing suits and incorporate Liberty prints into your décor. Pillows and tableware lend themselves especially well to these looks. Big bold florals are just as popular and can be incorporated in many ways in any room in your home. Bedding, textiles and even chandeliers are beautiful opportunities to highlight this particular trend. Ikat prints are still popular on the catwalk this year and make a great pattern on a tray or lampshade. Stripes are probably the most popular pattern trend this season and were featured heavily by Marc Jacobs, Michael Kors and Tommy Hilfiger, among others. Big graphic stripes bring any room to life and can be as bold as you dare. The courageous among us put stripes on the walls while more conservative decorators might opt for them on the rug or even just a small vase. Mixing prints is a favorite choice of many designers, so take a risk and don't limit yourself to one pattern per room.
Fashion trends change so fast, it can be overwhelming to try to keep up with them in your closet or in your home. But a few touches with just the right accessories—whether using paint, fabric, accent furniture or tabletop pieces—can keep your surroundings fresh, current, fun and fierce!
Fashionable home accessories, florals, fur, leather, metallics, neon