Creative Camo | How to Hide Unsightly But Necessary Objects
When it comes to spring cleaning, you may think of washing windows, cleaning out closets, dusting and decluttering. Outside, spring chores tend to focus on trimming shrubs or tidying up the garage. But a quick walk around the perimeter of your yard may alert you to other items that need attention. Oil tanks, recycle bins and unruly hoses can take away from the overall appearance of your home. The homeowners association in your neighborhood may even require that some of these items be hidden from view. Whether you are looking to blend these objects into their surroundings, or hide them altogether, there are many creative and innovative solutions.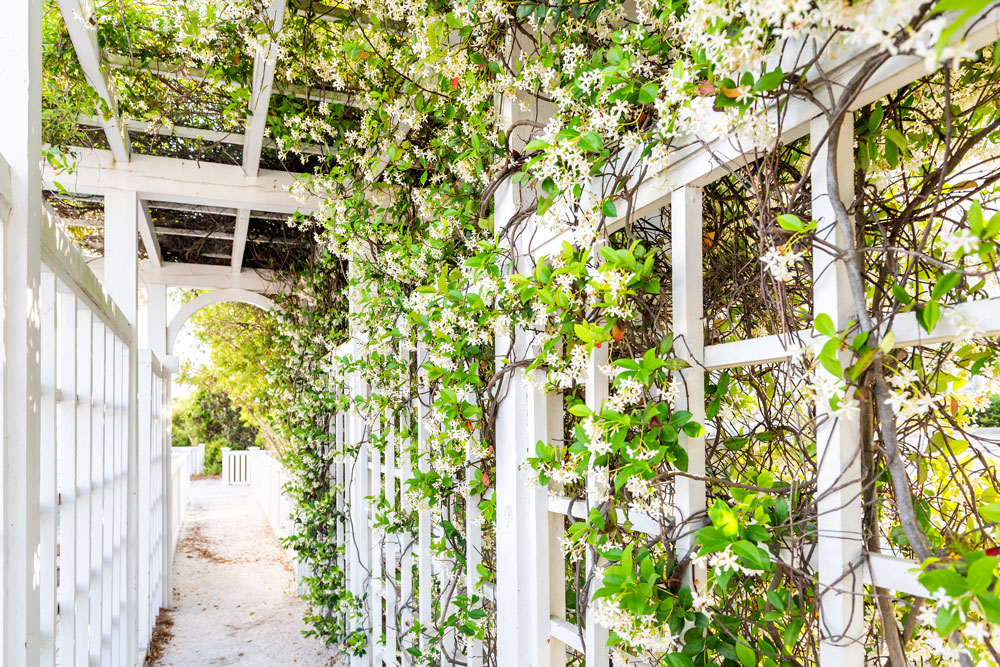 A natural screen
Heat pumps, propane tanks and other similar items are commonplace around most homes. You may even be considering adding a generator, rain barrel or composting bin, but don't want another large utilitarian object in your yard. The trash cans may not fit in your garage and are detracting from your curb appeal. One way to disguise such items is with plantings. This is appealing to a lot of homeowners because it adds beauty and is environmentally friendly. Emerald Green arborvitae, skip laurel and Karl Foerster grass is fast growing and will produce a tall screen for larger items that need disguising. Otto Luyken laurel, Japanese compacta holly and boxwood are a perfect size for smaller items like irrigation equipment or electrical boxes.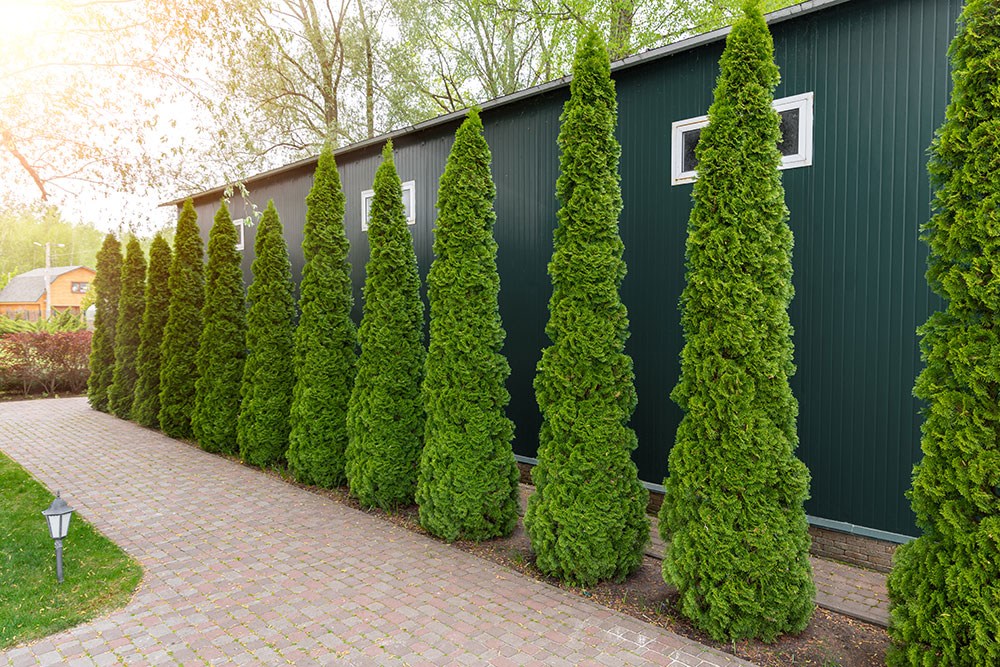 Planters are also a smart way to screen unsightly but necessary outdoor equipment in the yard. By filling pots of different sizes and shapes with a variety of plants, shrubs and even herbs, you will take the focus off any eyesores near your home and draw attention instead to a beautiful array of flowers and foliage.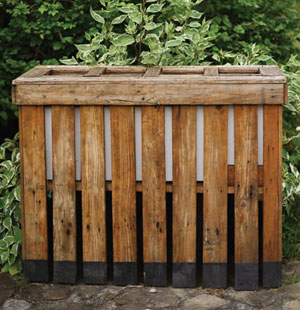 Fix it with fencing
Trellises and fencing are other good options for concealing things like the air-conditioning unit or trash cans. Trellis is popular among homeowners because it's lightweight, decorative and easy to use. It is also a way to incorporate a natural element into your screen, since the design is conducive to climbing plants—think ivy, clematis and climbing roses.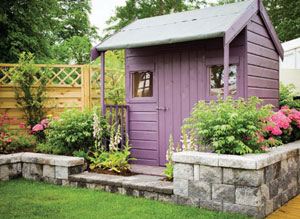 Building a small fenced area, or using ready-made fence panels to hide pool equipment or a stack of firewood doesn't have to look drab and dull. There are many different patterns and styles to choose from when building or buying a fence; paint the fence to match your existing siding or brick so it blends in, or attach window boxes and fill them with flowers for added interest.
Picket fencing is always a charming choice, or use recycled shutters and create your own unique screen. Another creative idea is to build a raised planter that does double duty, housing a garden on top while keeping things looking neat and tidy behind. While you've got the tools out, you may want to use some extra wood or trellis to cover up those electrical boxes, meters or panels on the exterior of your home, especially if they are visible from the street. A small cabinet or even a simple screen around these items can be made to either blend in with their surroundings or be adorned with your house numbers or other outdoor decor.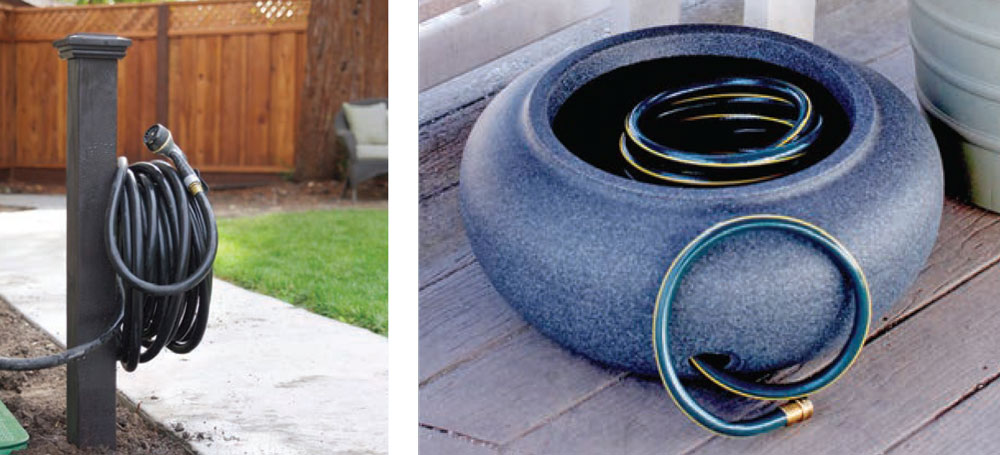 Hide those hoses
Taming those pesky garden hoses is a must when it comes to curb appeal. Winding them up will make them kink less and last longer. You can hang them on the side of the house with a decorative hose butler, or install a free-standing hose holder in your mulch beds, either in sight or tucked behind some shrubbery. There are numerous storage containers on the market designed to house a hose that will match any style, from copper, bronze or stone, to wood or resin. A galvanized tub makes a great place for a hose, or even an old pallet can be repurposed to create an organization station for hoses and garden tools.
Enhancing your home by improving your curb appeal has many benefits. It instantly adds value to your home and may inspire your neighbors to jump on the bandwagon and improve the look of their homes, elevating the look of the entire street. You'll spend less time worrying about your home's appearance, and more time enjoying the outdoors and making memories with your family and friends. ✦
composting bin, decorative hose butler, Emerald Green arborvitae, fence panels, Fencing, generator, heat pumps, Karl Foerster grass, oil tanks, picket fencing, Planters, plantings, propane tanks, rain barrel, recycle bins, skip laurel, trash cans, Trellises, unruly hoses