Birthday Wishes, Festive Dishes | How to Celebrate Any Birthday at Any Age
When we're younger, birthdays are a dream. There's cake, games, and plenty of toys, and, at the end of it all, someone else cleans it all up! As we get older, we run the risk of birthdays feeling more like a hassle. Everyone is busy enough as it is; Aren't birthday parties a bit too indulgent for an adult?; What would we even serve or how will I keep everyone entertained?
But adult birthdays can be just as fun and festive as they were when you were younger! Whether you're planning a shindig for yourself, or throwing a party for a friend or loved one, here are a few tricks to help ensure the party is a success.
Party themes
The first step in planning a memorable birthday party is deciding if you'll have a theme, and what that theme will be.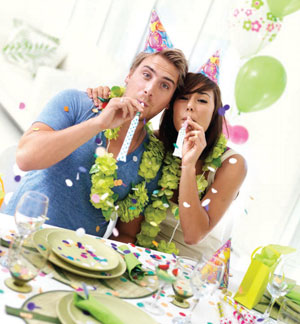 Themes are optional for a birthday party, and deciding to embrace one is really based on the guests you'll have. For example, if the guest list is a small gathering of close friends and family, the company and conversation is generally enough to keep the party going. If the guest list is a bit larger, however, and you'll be intermingling different friend and family groups who don't know each other well, a theme can help unite the group and keep the momentum going.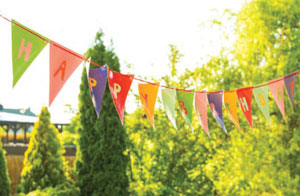 In choosing a theme, consider one that isn't too specific or niche to the guest of honor so that others can join the fun. Decades parties—either the decade the person was born, a decade representing the birthday honoree's teenage years, or a popular era like the Roaring 20s—are always an easy way to involve guests. Have them come in era-appropriate attire and keep the music of the decade flowing. Or, involve guests in a masquerade or Mardi Gras party theme. Encourage them to dress on theme, and deck your space with beads, masks and other festive decorations.
Speaking of decorations, what if you don't follow a theme? There are a few must-haves for a perfect party. Flowers and candles will liven up a space instantly and impart a festive feel. Balloons are also perfect for setting the mood; they can be clear or monochromatic and elegant, or multi-colored and whimsical, depending on the vibe you're hoping to achieve. Also make sure the guest of honor is celebrated in every way, including the decorations. Set up a board full of photos of them, ranging from childhood to today. Pepper framed photos of them with friends and family around all of the tables. Or even give them an extra surprise of custom-made confetti printed with photos of their face!
Activities
The benefit of having a birthday party theme is that they generally offer built-in entertainment. For example, if you host a Mardi Gras party, your guests will have a blast donning masks and sipping on New Orleans-inspired cocktails. If you're hosting a decade party, guests will take a journey down memory lane. But even if you choose not to have a theme, there are plenty of activities to incorporate.
Birthday party activities work best when they are optional. If guests are simply enjoying the party and the conversation, they don't have to join the game. However, if you have guests who are a bit shy or don't know as many people in attendance, a group activity or game will be a great way to introduce new friends to one another.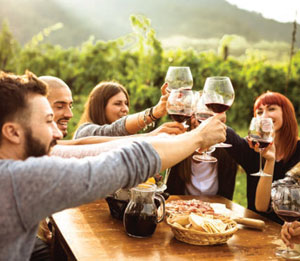 Have a wine connoisseur or trained sommelier walk guests through a wine tasting, or set up a mini casino with poker, blackjack and dice games. Host a film screening or throw a massive picnic with yard games such as corn hole, yard darts or badminton. Choose activities that fit the guest of honor's interests and passions.
Favors
Similar to party themes, party favors are optional. They are simply a way to express gratitude to guests for taking the time to celebrate.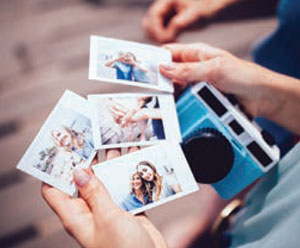 If you choose to give favors to guests before they leave, consider those that will make an impact. Baked goods, potted plants or gourmet chocolate are all examples of favors that will leave an impression. Consider items that guests can keep in their home as a reminder of the fun they had at the birthday party, like a personalized glass, Polaroid snap from the party (have props to make the photos even more fun!), or a custom koozie. Even better, aim to shop locally for these favors for an even more personal touch.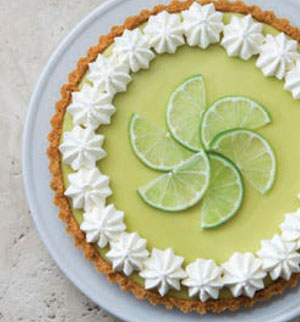 Food
Consider doing a buffet or a food bar of some kind, enabling you to offer a more diverse menu than if you were to opt for a more traditional meal. A taco bar, donut bar, or grazing table with beautiful fruits and cheeses will keep guests full and happy. This type of menu will allow you to be more flexible for your guests with dietary restrictions or food allergies as well.
And you don't have to do all of the work yourself! Enlist your guests in a potluck of their favorite dishes, or hire a caterer to take care of the menu or even supplement the menu alongside food you make yourself.
Of course, no birthday is complete without dessert! Hire your favorite local bakery to bake and decorate a theme cake or simply one that's iced in the guest of honor's favorite colors. Or, branch outside of cake and opt for cupcakes (no cake cutting necessary!), pies or pastries. Choose desserts that you know the birthday guest will love. Are they a big fan of citrus flavors? Key lime pie or lemon custard-filled donuts will be such a delightful surprise. Do they prefer more savory desserts? A table full of cinnamon twists, toffees and cookies will be such a gift.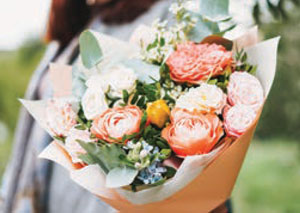 Gifts
If you are a guest at a birthday party, it's best to bring a gift unless instructed otherwise. Even something as simple as a bottle of wine or the person's favorite spirit, a box of chocolates, or a bouquet of flowers will let them know they are loved and thought of. If the honored guest doesn't want gifts, include "please, no gifts" on the invitation. Or, in lieu of gifts, consider requesting donations to the honoree's favorite charity.
Birthday parties should be fun for everyone, no matter the age. Whether you're hosting, throwing a party for yourself, or are a guest, the most important thing is that you celebrate a year well-lived and another on the horizon. ✦
activities, bakery, birthday, birthday party activities, decorations, dessert, favors, gift, party themes