Ask the Professionals: What's Your Favorite Plant?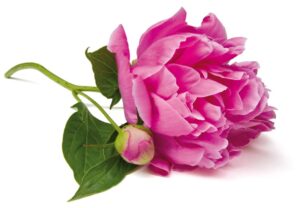 With spring in swing and summer on the horizon, it's time to think about what you're going to do to spruce up your outdoor space. We asked professionals from several local nurseries and landscaping companies to tell us about their favorite plants, since they have so much experience working with a variety of elements. Thanks to their expertise, we hope to inspire readers of Roanoke Valley HOME to try something new in the garden this season. Enjoy!
My favorite plant to use in my landscape designs is the Colorado blue spruce, also known as Picea pungens, 'Glauca.' It is the perfect specimen plant for a property border or foundation specimen in an island bed. I love the texture it provides as well as a contemporary color contrast. It is a standout when paired with other plants in the burgundy or chartreuse family. Ericka Bowling,
Ericka Bowling Landscape Designs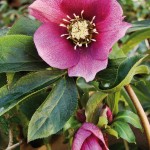 Choosing one favorite plant is like finding a needle in a haystack! With that said, one of our favorite perennials at Townside Gardens would have to be in the Helleborus family. We highly recommend the Hellebore because there are many varieties that grow in almost any temperature zone. This evergreen is one of the earliest plants to bloom in winter. It is perfect in a woodland garden because it does well in shade, dappled light, or morning sun with afternoon shade. Hellebores are very long-lived perennials, dependable, come in many colors, are great cut flowers, and are deer- and varmint-proof. Hellebores do not care for wet feet, and instead do very well in dry shade as well as well-drained, fertile soil. What more as gardeners can we ask for in a perennial than an easy, beautiful blooming plant in our winter garden while awaiting spring?
Becky Balzer,
Townside Gardens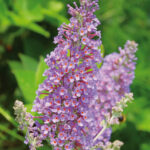 I like the butterfly bush because it is low maintenance, attracts butterflies and hummingbirds, and produces masses of flowers all summer into fall. It comes in multiple varieties and is available in blue, pink, red, violet, yellow and white. The shrub grows 5- to 10-feet tall and wide. Butterfly bushes grow well in shrub or perennial borders, and the fragrant flowers can be used for cutting. Norman Tharpe, 
Water Garden Designs by Tharpe Landscaping
Just as the seasons change, so do my favorite plants. With new and better varieties of plants constantly being introduced, it is easy to find one to become a favorite. A new favorite perennial of mine is 'Low Down' Helianthus, or 'Low Down' willow-leaved sunflower. Just when you think all the color has been cooked out of your garden at the end of August, this fall bloomer brings life to the summer-baked garden. Plant about 18 to 24 inches apart in full sun, and expect it to grow to about 18 inches tall.
Mark Maslow,
Southern Landscape Group

A favorite perennial of mine is Veronica penduncularis, the 'Georgia Blue' variety. This little beauty is an evergreen ground cover that is covered with tiny blue flowers in the spring. The delicate leaves may lead you to think it is a fussy plant, but once established, it is drought-and heat-tolerant. Deer leave it alone, and when it is finished flowering, it is a lush green carpet. In fall and winter the leaves turn a beautiful bronze color. It loves the sun and is perfect as a border plant, along a walkway, or in a rock garden. My Veronica 'Georgia Blue' at home is planted in a strip between my sidewalk and driveway. It started as a small plant in a quart container and is thriving at 4 inches tall and 3 feet wide. I do nothing to it and it rewards me every spring with a thick mat of cobalt blue flowers that last about 4 to 6 weeks. It's really a great little plant.
Cynthia Holt, 
Southern States – Roanoke Co-Op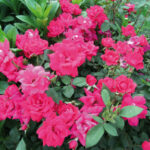 My favorite plant is the knockout rose. It is very dependable and easy to maintain. The best part is that it gives you color spring through the end of fall, blooming about four times a year.
Ronnie Mitchell,
Ronnie Mitchell and Son Landscaping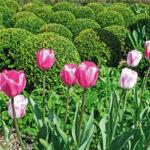 If I had to pick one favorite plant, it would probably be 'Green Velvet' Boxwood. We use them primarily in foundation plantings because they maintain a manageable size (3 feet by 3 feet), are deer resistant, provide a nice deep-green color, have virtually no disease or insect issues, and I could count on one hand the amount I've ever had to replace of the thousands we've installed.
Jason Childress,
Varsity Landscaping and Grounds