Anne Marie Poore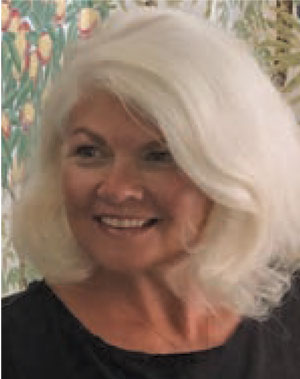 With Labor Day being the last Monday of summer, we must bid adieu to the summer of 2021. I'll admit I've enjoyed the reappearance of "normal" as COVID restrictions continue to loosen and more of us are fully vaccinated. It's good to see smiling faces again (sans masks for the vaccinated), hear coaches' whistles on the fields as practices start and the daily rumble of school buses— it's a new normal, and I'm thankful for it!
The Fall issue of Roanoke Valley HOME is ready to help you turn the page (pun intended) from summer to fall as well. Our writers have been busy gathering information and solutions in design, home improvement, gardening and lifestyle. Our Fall issue also features our annual Readers' Favorites awards. In April and May, our readers nominated and voted on their favorite Roanoke Valley providers of home- and garden-related goods and services. We're sharing the list of winners and we hope you'll value it as a resource guide for future plans and projects in and around your home.
Our feature article on three bathroom renovation projects with classic design elements and materials will give you a bit of reno-envy. Glean all sorts of ideas to freshen and update the primary bath. As cooler weather rolls in, evenings by the fire beckon. Are you ready for a fireplace update? It's as easy as painting the bricks or as involved as changing or adding a mantel. Plus, four local design professionals lend their expertise to making the most of this focal feature with their individual design ideas and accessories making the mantel nothing short of marvelous.
It's time to think about spring bulbs…already? Yes, already. We offer how to's and helpful tips to get your bulbs in the ground this fall for a spectacular show in the spring. Flowers are always appreciated and to make the gift ever the more personal: birth flowers. Read about the birth flower for each month of the year and its meaning. New neighbors? HOME shares great housewarming gift ideas to welcome new residents or perhaps treat yourself to some of these thoughtful items.
As summer wanes let's not underestimate the joy of autumn; the leaves begin to trade their greens for golds and russet reds. Autumn in Southwest Virginia is to be savored. The Fall issue of Roanoke Valley HOME is vibrant from cover to cover, enjoy!
As always, thank you for reading,
Anne Marie Poore
annemarie@westwillowpublishing.com