Anne Marie Poore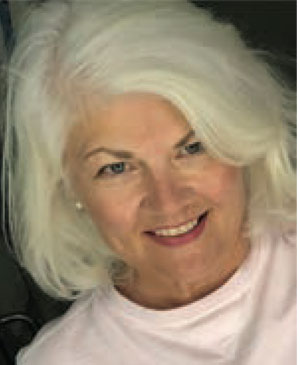 "It's the Most Wonderful Time of the Year…" even though a well-known OTC allergy medication has been proclaiming it for months, in my opinion, the holiday season is indeed the most wonderful time of the year! I don't know about you, but 2023 is flying by. Let's take a beat and be intentional, embracing these final weeks of the year. 
This issue of Roanoke Valley HOME elevates holiday decorating with ideas and tips from local design professionals. Outside, we up the wattage with great lighting and outdoor décor to make your home's exterior the merriest and brightest in the neighborhood. Holiday greenery is often the easiest and most economical way to embellish your space; read about what you might find growing in your own backyard.
Our showcase home for holiday 2023 is more accurately a "show-collection." Vintage ornaments collected over a span of seven decades as well as whimsical and traditional arrangements and vignettes will imbue a sense of wonder that is truly enchanting. Kerry McCarty, renowned Roanoke Valley floral designer and horticulture aficionado, recently retired, shares his collections and floral design expertise and has us reminiscing about Christmases of yesteryear. 
Thinking about a year-round outdoor space? A space where people can gather no matter the season might be just the upgrade your home needs. Find out what can be done with hardscape and landscape improvements to make your outdoor living area epic and multi-season ready.
Food is a big part of this season. Family and friends gather, and most likely a meal is on the agenda. Why be prepping and cooking when you'd much rather be visiting and toasting? Feed a crowd with flavorful, make-ahead 9 x 13 casseroles, perfect for breakfasts or dinners. Mmmm, tastes like more! This year, gift friends and neighbors with easy, homemade gifts such as granola, snack mix or herb-infused mayonnaise. Making these gifts yourself is more economical and healthier, plus HOME has even included gift labels you can download. 
Wishing you and yours a wonderful, magical holiday season. As always, thank you for reading.
Anne Marie Poore | annemarie@jamesrivermedia.com