Anne Marie Poore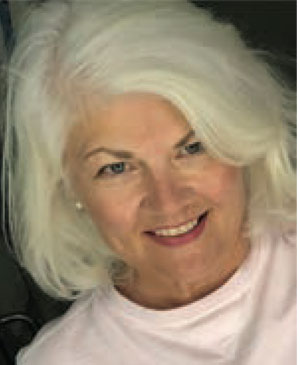 This fall 2023 issue of Roanoke Valley HOME marks our 15th year in publication. This issue also marks my 10th anniversary with HOME (and my 5th year as Local Editor). Looking back, it hardly seems possible that 50 issues of Roanoke Valley HOME have come and gone on my watch! 
I think of all our fabulous advertisers, the home design and renovation articles, the recipes and the gardening tips we've shared throughout the last decade. It's an outstanding body of work pulled together by so many talented and dedicated HOME team members. I am, as I am sure you are, looking forward to the next decade of HOME. Of course, we will continue to showcase local style: design, improve, garden, live — HOME truly is a guide to real life, inside and outside!
You are holding in your hands the Readers' Favorites issue. Our list of winners in this issue will unquestionably become a resource guide. Utilizing the professionals and businesses that our readers voted the best in the Roanoke Valley will help make your plans and dreams come true!
Perennials are the workhorses of any gardenscape and although they will return each growing season, fall is a great time to take inventory. Check out which plants thrived and which ones may need to be moved, cut back or thinned. Thinking "outside," friluftsliv design embraces natural elements with a Nordic influence. Bring the outdoors in with colors and textures borrowed from nature. 
In Design, HOME takes you into the bathroom — common and uncommon upgrades — perhaps your loo is in need of something new? AI and AR, CAD, 3D and more: the very latest in software and technology will have you visualizing, conceptualizing and designing your next project whether it's interior, exterior or landscape/hardscape. 
We all have occasions in our lives, happy and sad. Often we are unsure of how best to share in the celebration or loss. Margie Lippard steers us in the right direction with ideas on how best to comfort, celebrate, congratulate and support those we care about through the highs and lows of life as we know it.
A decade and counting, cheers to the next 10! I'm happy to be (a part of) HOME!
As always, thank you for reading.
Anne Marie Poore | annemarie@jamesrivermedia.com