Anne Marie Poore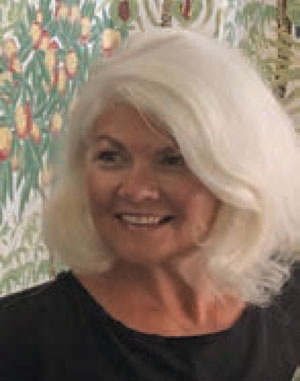 Ahh, we've turned the corner and arrived at the spring of 2023. Signs are everywhere: trees flowering, spring bulbs blooming, birds singing. Aren't we fortunate to live in this region that affords us the pleasure of four seasons!
April in Virginia always brings the anticipation of Historic Garden Week, and this year's tour includes homes and gardens in Roanoke sure to inspire and excite. Read more about the details of the tour and the homes participating this year. While you're thinking outside, make a plan to attract hummingbirds, butterflies and songbirds to your garden. Discover what plants you'll need to entice these visitors. As well as outside in the garden, HOME also takes a peek at the Garden Room — inviting the outdoors in with light filled, three-season living.
First and foremost is the entrance to your home. Is it time for a revamp? We have the latest designs and embellishments to make your entry absolutely enchanting. Kitchen upgrades are always a great idea, but what to upgrade? New colors, new countertops, artwork and appliances will transform your galley from sedate to great! Local professionals share tips and ideas to help make your upgrades seamless.
Once your kitchen is ready to go and your garden is open for the season, thoughts turn to entertaining. Sarah Nicholas proposes "A Better Brunch" with emphasis on fresh produce and refreshing beverages. What could be better than strolling through the garden and having brunch with family and friends?
Spring offers so much in the way of renewal, color and the warmth of a sunny day. The change of season is always welcome. Whether you delight in tiptoeing through the tulips or tipping over another wheelbarrow full of mulch, we hope you'll take time out to read through this issue of HOME. Happy Spring, Roanoke Valley!
As always, thank you for reading.
Anne Marie Poore | annemarie@jamesrivermedia.com