Anne Marie Poore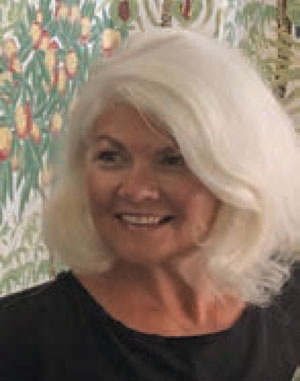 Early spring is the perfect time to revisit the "Planning List." Every homeowner has a running list, whether it's in your head or jotted down on paper. The Planning List includes future projects, both improvements and repairs. Some items on this list are necessity, some dreams. This issue of HOME reveals the trending paint colors for 2023. New paint with fresh color is an easy transformation inside as well as outside the home. Our article on affordable artwork offers alternative, unique items and found things to decorate your walls. Feeling in a rut with design? Art Deco is gaining traction and we revisit this iconic style — so popular in the 1920s — with tips and ideas to include in your décor.
In the garden, it's still pretty quiet in February, but believe it or not, right now is prime time for seed shopping. Planning and designing your garden now, will have you ready to sow your seeds in March. We are showcasing poppies for early spring planting and summer show stoppers. Learn about the many varieties of poppies and growing tips.
New year, new travel aspirations! We are on the move once more, traveling domestically and internationally. Whateveryour plans, make sure your luggage is in good working order, has the right bells and whistles and the BEST wheels for speedy departures. And thinking in terms of travel, HOME highlights some spring getaways that are not so far afield. Travel with us while we visit inns and resorts near the Roanoke Valley thatcan make you feel you are miles from home and offer much needed R & R.
As always, I am looking forward to the weeks ahead when the daylight stretches longer and the temperatures begin to warm. I'll settle in with this issue of HOME to help with some of the guidance necessary to ensure the months ahead are full of design, improvements, gardening and Joie de Vivre. I trust you will too.
Thank you for reading,
Anne Marie Poore
annemarie@jamesrivermedia.com