Aging in Place: Prepare Your Home for the Golden Years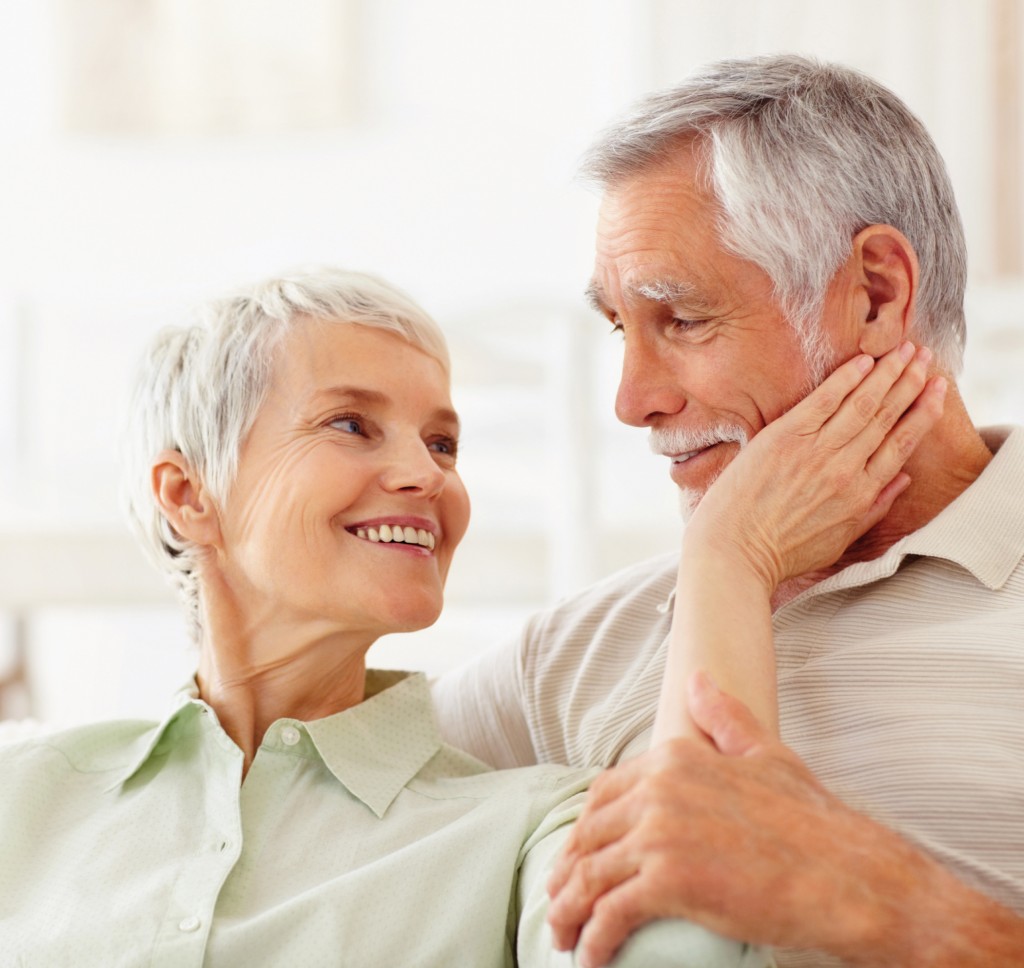 The ability to live independently is something we strive for whether we are six years old or 66 years old, so it is no surprise that many of today's seniors are opting to make modifications to their homes that allow them to live there safely and comfortably well into their golden years. This trend, referred to as "aging in place," is the fastest-growing segment of the remodeling industry, according to the National Association of Home Builders (NAHB). Just because today's baby boomers are walking into their senior years does not mean they have to walk into an assisted living facility.
Aging-in-place home renovations can be as simple as adding a couple of grab bars to the shower for support, or as extensive as adding an elevator for easier access to the second floor. No matter what an individual's unique needs are, aging-in-place technologies can help.
Christine Martin, a Certified Aging-in-Place Specialist (CAPS) and program director for ADA Specialties, says that when you choose to renovate your home rather than move to a facility, you'll be able to live more comfortably in the lifestyle you are familiar with. ADA Specialties is a company that specializes in making home renovations for seniors and the disabled; CAPS certification is awarded by NAHB upon completion of courses examining the latest in aging-in-place technologies and solutions.
"It comes down to the fact that people want to live in the same location where they have always been living," Martin says. "It's about familiarity."

Room By Room
When considering aging-in-place renovations, there are a few key areas to pay attention to, according to Chuck White, president of Charles E. White Incorporated Construction, which specializes in senior lifestyle remodeling. For starters, access to the house is important. For many seniors, small outdoor steps leading to the front door can cause major problems. According to White, they should be the first thing to go. "Taking away the steps does not mean you have to replace them with a ramp," says White. "You can do some grading and add a concrete sidewalk that actually ramps up to the front door, and by adding some flower boxes along the sidewalk, you can add some curb appeal to your home in the process."
The next things to consider are interior doorways. While front doors are typically 36 inches wide and provide plenty of room for wheelchair clearance, interior doors, at 28 to 30 inches wide, do not. White says that by widening interior doorways, seniors in wheelchairs are able to move from room to room more comfortably.
"Even if a modification is as minor as simply adding a shelf by the front door to allow a person to set their belongings on and free their hands after they enter the house, it can still make a huge difference," White says.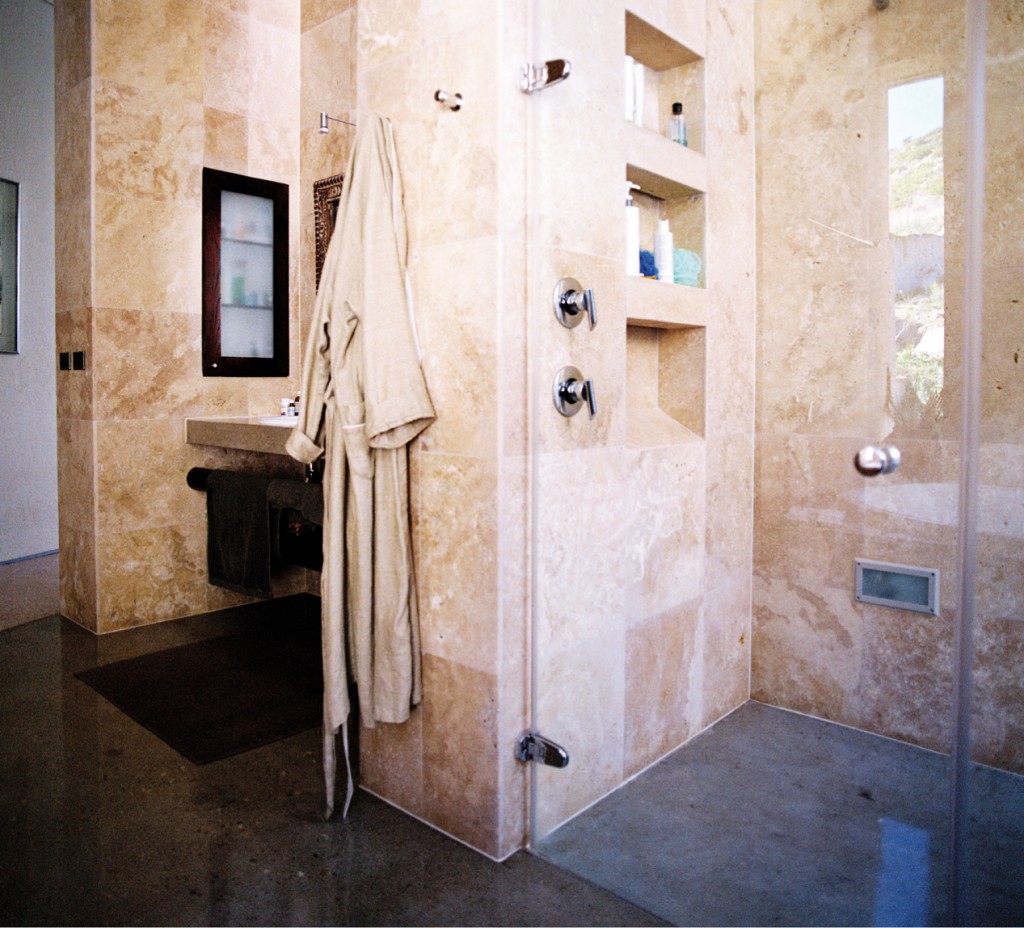 Safety Matters
When seniors find themselves in wheelchairs or are simply unable to get around as easily as they once could, the simple task of reaching a kitchen cabinet or turning on the sink can become an all-out struggle. Even worse, when seniors' memories aren't as sharp as they once were, something as easy as forgetting to turn off the stove could have disastrous consequences.
Chris Moore, founder and president of Solid Rock Enterprises, holds an executive certificate in home modification and says that when it comes to places like the kitchen, advanced technology like SimplyHome is a great solution for just about any need. "SimplyHome is an electronic monitoring system which allows people to live independently within their own homes, while still providing their loved ones with important information about how the person is doing inside the home," says Moore.
According to Moore, if anything unusual in the house were to happen (like the stove being left on too long), SimplyHome sends notifications through a controlled web panel to their main call center, as well as directly to the person's loved one. Within a matter of seconds, what could have been a disastrous situation is completely avoided.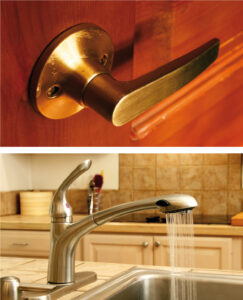 White suggests some inexpensive options for making the kitchen safer and easier to navigate, such as adding lever handles to the sink faucet or getting rid of any trip hazards in the kitchen, such as rugs.
Of all the rooms in a house, however, the bathroom seems to cause the most trouble. "The single biggest room in the house where people begin to have issues is the bathroom," Moore says. "Simply trying to get in and out of a tub can be exhausting for those who have mobility issues."
Martin agrees that most of the aging-in-place home renovations she manages revolve around the bathroom, and more specifically, the bathtub. "Widening the shower entrance and creating zero-entry showers or walk-in showers are great renovations to make for those who may be in wheelchairs, or simply for those who need a larger entrance to make getting into the shower more comfortable," Martin says. "Also just adding some strategically placed grab bars can make a huge difference and provide great support."
With baby boomers quickly reaching retirement, and the sluggish housing economy, choosing to make aging-in-place renovations could also make financial sense for seniors. "Instead of paying out $80,000 for a nursing facility and all the monthly fees that come with it, make a $70,000 investment in your home, and in the end, you've added value to your home and have something you can pass on to your children," suggests Martin. "It's a one-time investment that makes all the difference."

HOME SAFETY CHECKLIST FOR SENIORS
ALL LIVING SPACES
• Remove throw rugs
• Secure carpet edges
• Remove low furniture and objects on the floor
• Reduce clutter
• Remove cords and wires on the floor
• Check lighting for adequate illumination at night
• Secure carpet or treads on stairs
• Install handrails on staircases
• Eliminate chairs that are too low to sit in and get out of easily
• Avoid floor wax
• Ensure that the phone can be reached from the floor




BATHROOMS
• Install grab bars in the bathtub or shower and by the toilet
• Use rubber mats in the bathtub or shower
• Take up floor mats when bathtub or shower is not in use
• Install a raised toilet seat
OUTDOORS
• Repair cracked sidewalks
• Install handrails on stairs and steps
• Trim shrubbery along the pathway to the home
• Install adequate lighting by doorways and along walkways
Click here to download the Home Safety Checklist.
Source: American Academy of Family Physicians (aafp.org)