Winter Salads: Roasted And Toasted Redefines Comfort Food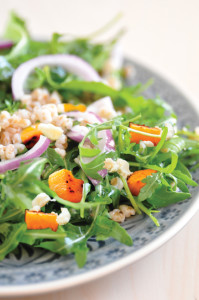 Thankfully the longest, darkest days of winter are behind us, but we're still hunkered down and waiting for spring. Sometimes it's still a little dark and dreary, so we may feel like indulging in heavy comfort foods, potentially putting on an extra few pounds. Some of us are holding our ground with our New Year's resolutions, some have already fallen off the wagon … and then there are those of us who are still considering starting!
I'm trying to change my thinking about comfort foods. It's not all about meat and melted cheese anymore. Comfort food is about good roasted, toasted smells, lots of textures and flavors, and feeling comfortably full. I think that a good salad—one that includes greens, grains, vegetables and a lot of texture—is the answer (at least some of the time!). Winter salads are a whole different thought process than summer salads. In the summer, we find the freshest things and serve them raw. In the winter, we add grains and beans to salads to bulk them up and bring them to a main-dish level. A delicious cold-weather salad often includes some cooked items and can be served warm or at room temperature. The juxtaposition of flavors and textures is key—deep flavors of roasted winter squash can be brightened by a hint of citrus; crunchy shallots are a great complement to creamy beans.
Here, I've included three of my favorite cold-weather salads. Each can stand on its own, or work as a side dish, and all are good for eating next to a roaring fire!
Arugula, Farro and Roasted Butternut Squash Salad (serves 6 as an entrée)
This salad takes advanced planning; the farro alone can take an hour to cook, but the results are worth the time. Farro is an ancient Italian grain—nutty, chewy and delicious!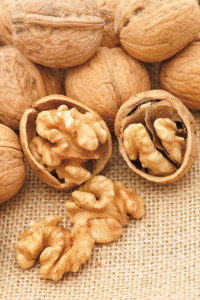 2 cups farro
1 large butternut squash
1 sprig fresh thyme, minced
1 large red onion, cut into thin wedges
Olive oil (about ½ cup total)
1 cup balsamic vinegar
1 cup walnuts
4 cups baby arugula
2 ounces goat cheese
Preheat oven to 350.
In a heavy stock pot, combine the farro in 5 cups water and a generous amount of salt. Bring to a boil, then cover and reduce to a simmer, and cook until al dente, checking often after 45 minutes. (Note: Compare to package directions; sometimes farro is "pearled" and will take less time to cook. Follow package directions, and check often for doneness.) Drain and set aside to cool.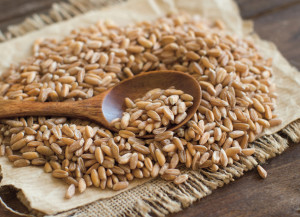 Carefully peel the squash and remove the seeds. Cut into ¾-inch cubes. Toss with a drizzle of olive oil and spread on a sheet pan. Sprinkle with thyme, salt and pepper. Roast in the oven for about 15 minutes, then flip carefully. Toss the onions with a bit more oil and add to the pan. Roast another 20 minutes until both the onions and the squash are tender and beginning to brown. Remove from oven and set aside to cool.
In a small but heavy saucepan, heat the balsamic over medium heat. Cook until syrupy and reduced by two-thirds, stirring often.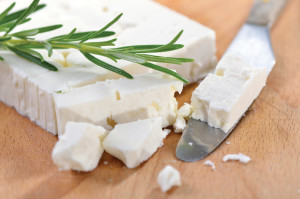 Toast the walnuts in the oven until fragrant, about 5 minutes.
Toss the arugula and farro in a large serving bowl. Top with the roasted vegetables and walnuts. Crumble the goat cheese over. Drizzle with reduced balsamic and serve at room temperature.
Shaved Brussels Sprouts with Asian Pear, Roasted Hazelnuts and Bacon (serves 8)
Raw Brussels sprouts are full of crunch and flavor—and my kids have grown to really like them!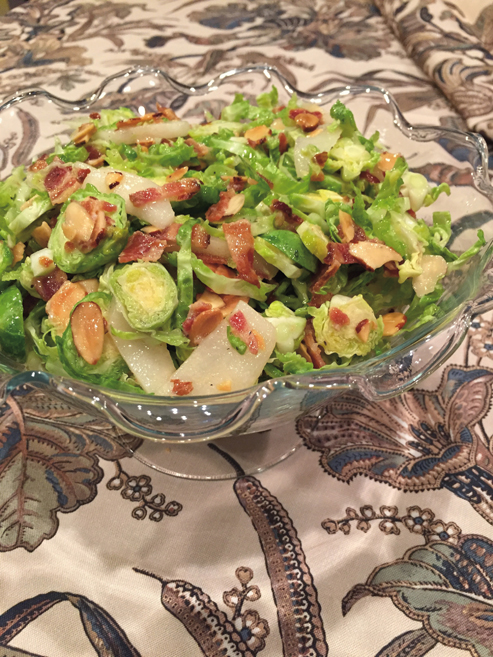 1 pound Brussels sprouts
1 Asian pear
½ cup hazelnuts (substitute almonds if you can't find hazelnuts)
6 slices cooked bacon, crumbled
¼ cup vegetable oil
4 tablespoons lemon juice
1 teaspoon Dijon mustard
Salt and pepper to taste
Preheat the oven to 350.
Slice the Brussels sprouts, staring at the top and slicing across thinly. Discard the stem ends.
Toast the hazelnuts on a rimmed baking sheet until fragrant, about 7 minutes.
Halve and core the pear, then cut into thin slices.
In a small bowl, combine the oil, lemon juice and Dijon and whisk to blend. Add salt and pepper to taste.
In a large bowl, combine the Brussels sprouts, pear, hazelnuts and bacon. Drizzle with dressing and toss to combine. Serve chilled or at room temperature.
Pan-Fried Cauliflower and Carrots with Black Rice and Crispy Shallots (serves 4)
Cauliflower is enjoying a year of popularity. In this salad, the colors are beautiful and the crispy shallots are the perfect topping!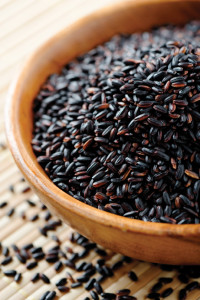 4 shallots
2 tablespoons flour
½ cup vegetable oil
¾ cups of black rice, cooked according to package directions and cooled
1 head cauliflower, cut into bite-sized pieces
4 carrots, peeled and cut into
bite-sized pieces
1 15-ounce can cannellini beans, drained
½ bunch fresh flat-leaf parsley, stems removed and coarsely chopped
Juice and zest of a lemon
¼ cup hazelnut or walnut oil
Slice shallots crosswise and separate into rings. In a small bowl, toss shallots with flour. Heat the vegetable oil in a small saucepan. Test to see if the oil is hot enough for frying by dropping a shallot ring in; if it bubbles vigorously, it's ready! Fry the shallot rings in two batches until browned and crisp, about four minutes. Drain on a paper towel, salting immediately. Set aside.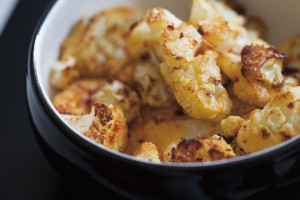 Heat a tablespoon of oil in a large skillet over medium heat. Add half the cauliflower and carrots and cook, stirring until they start to brown in spots, about 15 minutes. Add four tablespoons water, cover and cook another two minutes. Set aside. Repeat with remaining carrots and cauliflower. (Note: Unless you have a HUGE pan, do this in two batches so that the vegetables have plenty of room to brown instead of steaming.)
In a small bowl, combine lemon juice and hazelnut oil. Whisk to combine, and salt and pepper to taste. In a large serving bowl, combine rice, carrots and cauliflower, beans, chopped parsley and a tablespoon of lemon zest. Toss to combine. Drizzle with dressing and toss again. Top with crispy shallots and serve.
arugula, Asian pear, Black Rice, Comfort Food, Crispy Shallots, farro, Pan-Fried Cauliflower, recipes, Roasted Butternut squash, roasted hazelnuts, salads, Shaved Brussel Sprouts