Upgrades That Matter: Getting the Most Out of Home Improvement Projects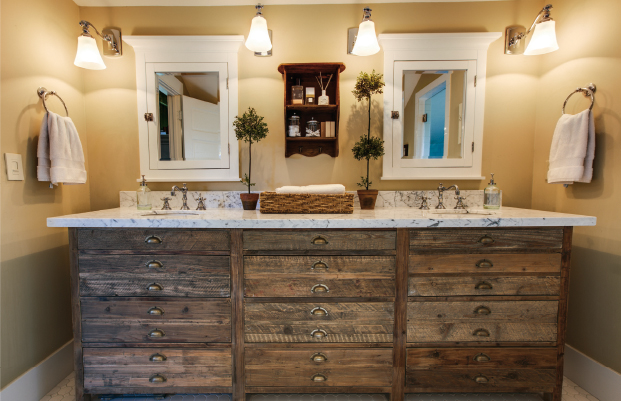 With finite resources to cover upgrades to a home, homeowners today are perhaps more careful than ever to evaluate and choose their home improvement projects wisely. Whether you are living in your "forever home" or know that you will be selling your home in the near future, you want to consider upgrades in such a way that they maximize the home's value regardless of when, or if, you plan to sell.
Our homes are a shelter, a gathering place, a palette for our tastes and lifestyles, but they are also an investment—often the largest we ever make. If you are like most savvy homeowners, especially if you have lived in your home for more than a few years, you probably have laundry lists of home improvements to protect and enhance this investment. Most lists can be boiled down to two categories: things you know you need to do to your home and things you'd like to do to your home. The first list is likely chock-full of unglamorous items, like: "Insulate the attic, replace siding, line the fireplace, fix the broken stair riser." The second list is more of a wish list, containing items that make your heartbeat quicken: "Replace master shower with steam shower, tear out old wall-to-wall carpet and install heated flooring, get rid of the rattling old refrigerator and replace it with a sleek built-in … " You get the picture.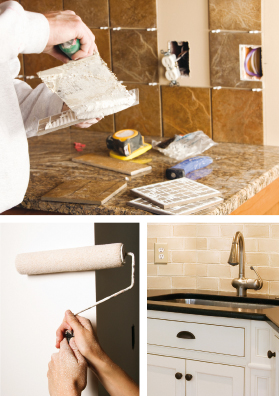 Upkeep IS an Upgrade
When we do have the opportunity to do some projects around the house, it is tempting to ignore the "needs to be done" list in favor of the wish list, but keep in mind that keeping up with the maintenance of a home should always be your first priority. Beth Wilson, owner of Roanoke's Berkshire Hathaway Premier Realty, acknowledges that choosing maintenance over, say, a big kitchen renovation is hard, but in terms of your home's value, it can make all the difference. "While spending all your budget on a kitchen remodel might get a potential buyer in the door," she cautions, "if a home inspection reveals a roof at the end of its life, it could jeopardize a sale and cost the seller more in the long run." So it is a good idea to be keeping up with these tasks on a regular basis while you live in your home. Replacing a roof may not be a very exciting way to spend a lot of money, but if your roof leaks, it will very quickly devalue every other project you do under that roof.
Most real estate professionals agree that the best way to protect your home's value is to be vigilant about upkeep. Wilson suggests that homeowners consider bringing in a home inspector to give an opinion on potential problems so that they are not caught unawares. Maintenance projects add up over the years, and ignoring them only means you are creating a snowball of problems to address in the long run. So, fix things that are breaking (or broken), perform necessary maintenance, and have a plan to replace things that need replacing.

Upgrades That Increase Value
Assuming your home and its systems are in good working order, you are ready to dust off that second list. But where do we start? We often hear that the smartest upgrades that offer the biggest returns in terms of long-term home value are kitchen and bathrooms. Wilson confirms this. "It's true," she says, "that kitchens and baths are the number-one area to concentrate on if remodeling a home or upgrading it." She points out that there are ways to go about this incrementally, so that homeowners needn't assume it's a down-to-the-studs renovation or nothing.
Joe Patrick Kraft, a Realtor with Lichtenstein Rowan, Realtors, draws on his experience and warns against major upgrades—even kitchens and baths—purely to influence a selling price. He suggests that homeowners consider upgrades that can be enjoyed by themselves first, and then consider their value to a potential buyer. "Our market changes frequently," he explains. "Keep in mind your location and comparable home prices when deciding on major upgrades because not all upgrades are going to give you a return on your investment. Update items that inspire you and that you will enjoy while you live in the home."
The general rule of thumb for upgrades, both large and small, is that if you do plan to sell your home in the near future (defined by real estate professionals as less than 3 years), opt for upgrades that will appeal to most people. According to these professionals, upgrades with popular appeal include using natural materials for flooring and countertops, stainless steel appliances, built-in storage and fresh paint in neutral colors.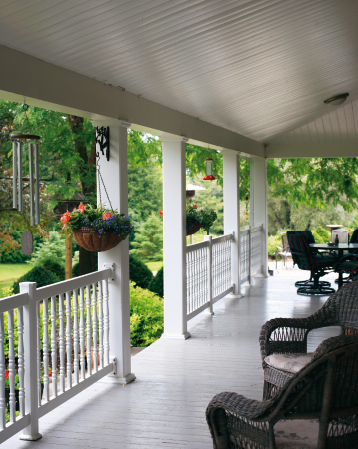 If taking an incremental approach to upgrades, keep in mind that new countertops are one of the most noticeable upgrades in both kitchen and bath, and can immediately boost a room's "wow" factor. Replacing dated fixtures like door handles and drawer pulls can also give these rooms an updated feel with minimum effort. Consider, too, your appliances. Do they have an up-to-date look, or is it time for something new? Flooring is often overlooked, but can go a long way to making a home look polished. Consider replacing vinyl or wall-to-wall carpeting with easy-to-maintain, low-allergen tile or hardwood. Even an upgrade as simple as a fresh coat of paint can transform a blah room.
In some cases, it makes sense to consider adding space to your home. This can be as extensive as an addition to an existing home, or reworking the existing square footage. Popular additions include bedrooms and/or bathrooms, garages, or the increasingly in-demand "great room," a hybrid of kitchen, family dining area and den. Adding space can also be accomplished without changing the footprint of your home by expanding and updating closets, installing built-in shelving and cabinets for storage, and finishing off unused space in attics or basements.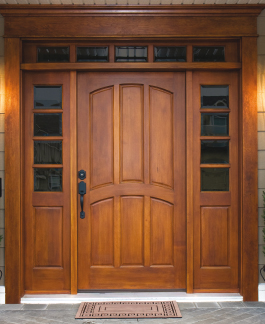 When considering upgrades, don't forget about your home's outdoor spaces. Upgrades that increase curb appeal are always smart choices. These include landscaping (think healthy, well-tended green areas: lawns, beds, and hedges) and hardscaping (attractive stone patios, well-maintained fencing, walkways and retaining walls), and these days people are really enthusiastic about outdoor living spaces such as outdoor kitchens, decks, and built-in firepits. "More than one buyer has decided not to even look at a home based on its lack of curb appeal, so make sure your home's exterior looks excellent," says Kraft. "Trim your shrubs. Weed your beds, fix any peeling paint, and keep the walkway clear." Curb appeal can be enhanced by upgrades. Replacing a front door can often be one of the best things a homeowner can do to increase a home's value. Remove and replace old aluminum storm doors and replace them with more attractive and energy-efficient models. Perhaps consider adding a covered entrance, or even a gracious front porch to make your home feel more welcoming.
Finally, remember that all upgrades, large and small, should be evaluated in terms of your enjoyment first, and future sale value second. Ultimately, the upgrades that matter the most are the ones that will bring you and your family functionality and pleasure now and for the years to come.
appliances, countertops, home additions, home remodel, home upgrade, paint, upgrades increase value