The Build Smart Institute | Preparing Today's Kids for Tomorrow's Future
It's no secret the building trades lack skilled employees. When the recession hit in 2008, over 600,000 U.S. construction workers left the industry, never to return. This mass exodus left a gaping hole. Now, 12 years later, roughly 274,000 vacant jobs exist in the construction industry nationwide, according to the U.S. Bureau of Labor Statistics.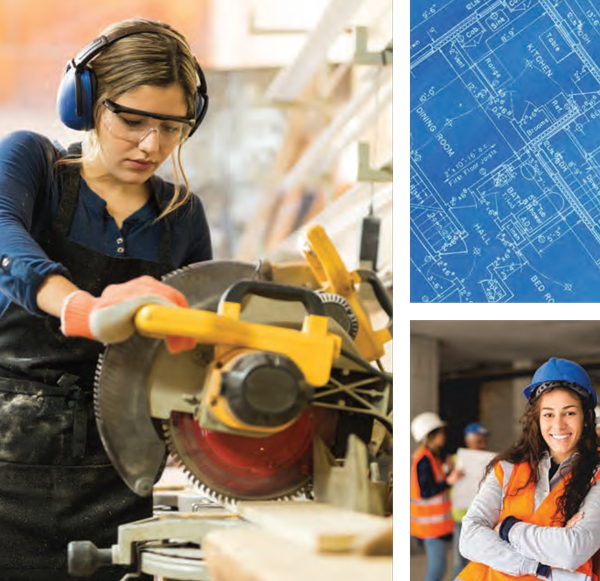 To add to the dilemma, a 2019 survey conducted by the National Center for Construction Education and Research (NCCER) reports that 70 percent of parents surveyed said they would advise against their children entering the construction industry rather than go to college.
"F&S has felt that pain when searching for employees," says Alicia Smith, director of marketing and development with F&S Building Innovations in Roanoke. "But we decided to stop crying about it and do something."
That something is to start the Build Smart Institute (BSI). A dream for a number of years, BSI is finally coming to fruition under the directorship of Rob Leonard, also safety director with F&S. He started in his role as director of education with BSI in February 2019 and in that time has overseen the development of a program they both hope will help the industry as a whole and fill the need that trade schools are struggling to fill.
The stigma against the trades goes back as far as the 1970s, according to Leonard, who's been in the industry for over 40 years. "When I was young, I had a mentor who instilled in me a respect for the trades. He predicted that by 2000 they would be a lost art," he says. His mentor had a valid concern.
"Since then," says Leonard, "shop classes in schools have evaporated."
Working with Virginia's Department of Labor and Industry, with F&S as a sponsoring employer in the Virginia Registered Apprenticeship program, and the Home Builders Institute (HBI), an educational arm of the National Association of Home Builders, for curriculum guidance, Leonard's team has built a program that will train skilled workers in all facets of the construction industry. And with the closure of schools due to the coronavirus lockdown, they quickly moved into action by offering virtual learning to public and private schools.
---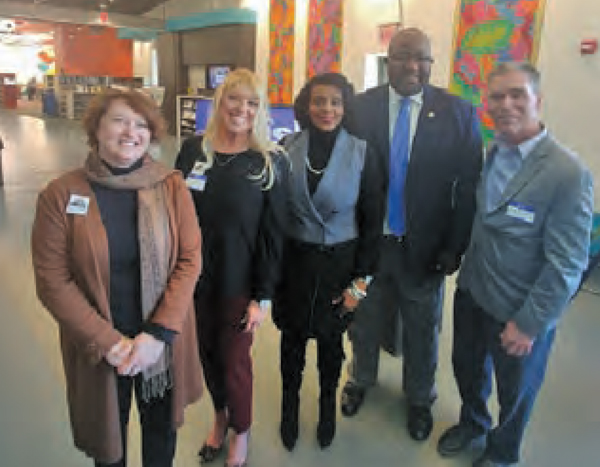 Representatives from Build Smart Institute were invited to speak at candidacy announcement party of program proponent and city council member Trish White-Boyd earlier this year. (Left to right) Tina Rush, President, F&S Building Innovations; Alicia Smith, President, Build Smart Institute; Trish White-Boyd, Roanoke City Council; Sherman Lee, Roanoke Mayor; Rob Leonard, Director, Build Smart Institute
---
Although BSI will eventually offer adult education (hopefully this fall), they plan to soft launch in July with a summer enrichment camp for 11–15-year-olds. After three weeks of camp, kids will walk away with an OSHA training card and credentials from HBI.
Leonard's team built BSI's learning management system around the HBI's Pre-Apprenticeship Certificate Training (PACT) framework. The four points of their curriculum include safety; construction math; means, methods and materials; and employability. The students earn badges when they reach certain competency levels.
An advantage of BSI's learning management system is that it provides prospective employers a measurable means to judge the graduate's skills. "It lets employers know what they can do," Leonard says.
BSI isn't just looking for students, though. According to Leonard, now that there's a growing interest in trades education, there's a lack of private industry partners to sponsor apprenticeships. To fill that need, BSI is also offering courses to train apprenticeship mentors that will have a universal application, not just for construction. "We're looking for sponsorships and volunteers," he says.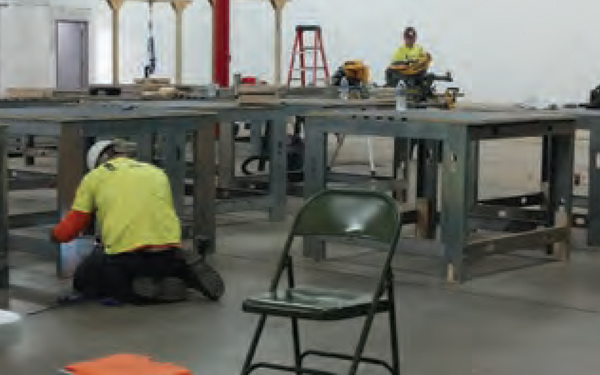 Every Roanoke County public school student tours Burton Center for Arts and Technology upon entering middle school, as an introduction to what educational options exist. But, according to Leonard, the school is overburdened and can't handle the number of applicants. "Build Smart Institute can fill those classroom hours," he says, by providing an alternate source of training for the trades.
And, to assist families that need it, BSI is starting a scholarship fund.
BSI's summer enrichment program has more benefits than learning construction skills. The safety awareness, communication skills, and hands-on learning will never leave them. Not to mention, apply to future DIY projects.
"Even if they decide not to go into the industry," says Leonard, "the kids gain good resume building skills for the future."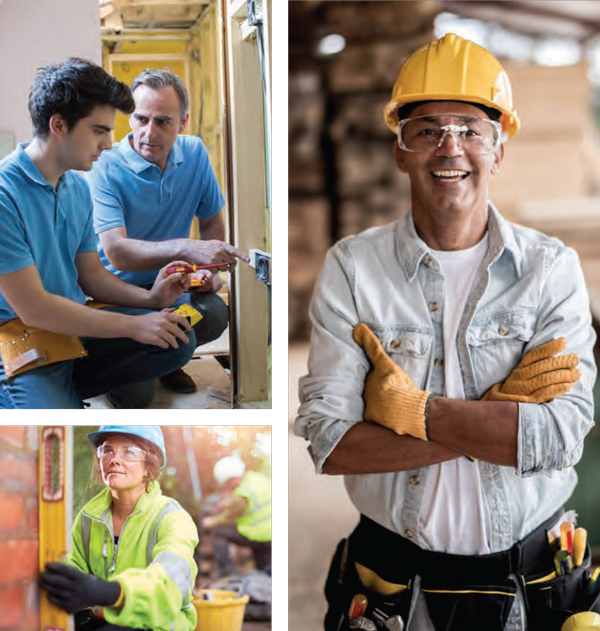 BSI plans to begin adult education programming in September for young adults wishing to enter the building trades or older adults wanting a career change. They'll also offer training for apprenticeship mentors.
For more information or to enroll, visit the BSI website at BuildSmartInstitute.com. ✦
SOURCES
www.bls.gov/news.release/jolts.t01.htm#jolts_table1.f.p
www.doli.virginia.gov/apprenticeship/
www.forbes.com/sites/columbiabusinessschool/2019/07/31/the-construction-labor-shortage-will-developers-deploy-robotics/#39941f287198
Build Smart Institute (BSI), building trades, Burton Center for Arts and Technology, construction industry, improve, Pre-Apprenticeship Certificate Training (PACT), skilled employees, Virginia Registered Apprenticeship program