Neutrals You'll Notice | Subtle Paint Shades To Make Your Home Stand Out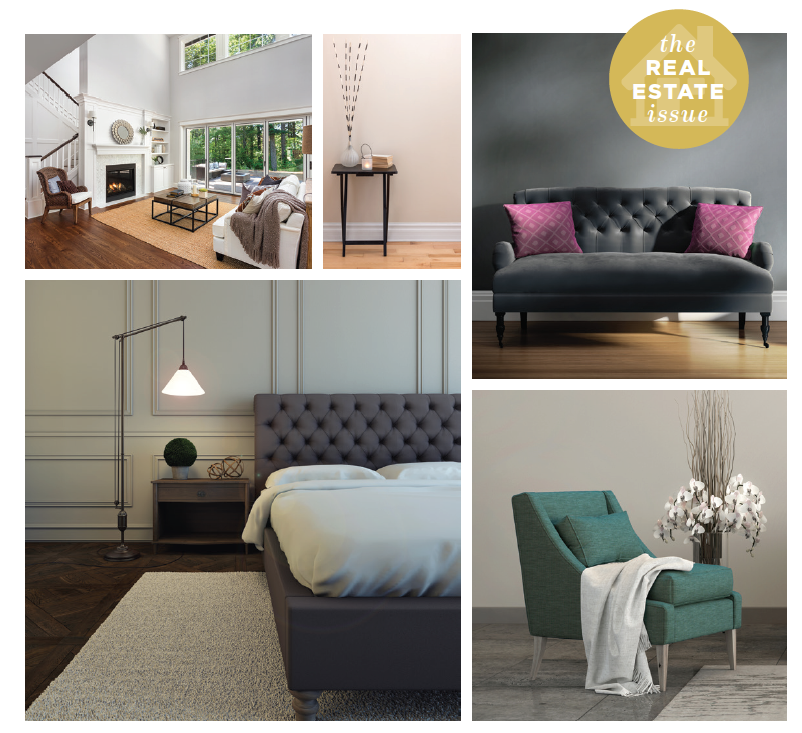 One of the best things you can do when putting your home on the market is to update the paint. Over time, your home's walls inevitably start to show the effects of daily life, and a fresh coat of paint goes a long way toward making a space feel bright, refreshed and well-maintained.
When choosing new paint, neutral colors are often your best bet. A neutral shade will keep the focus on your home's features and allow prospective buyers to visualize their own furnishings in the space. If your home has noticeably different paint colors in every room, updating to neutral tones (at least in the main living areas) can help enhance the flow of your home's layout, and solidify its overall impression.
Color fads come and go, and what was all the rage a decade ago may not translate as well in today's market. To a lesser extent, that holds true even for neutrals. Over the past few years, shades of gray have been increasingly popular as an option to beige, and finding the perfect shade of white has become a bit of a design obsession for some. Unless you're a design expert, it can be hard to know what shades will work best in your home, but a good real estate agent should be able to offer tips and help you select paint that will show your home to its best advantage. We've asked some of the area's top agents for their paint picks to help get you started.
---
Mary Chisholm, MKB, Realtors
• SW Kilim Beige
With my clients, I do a lot of staging, removing personal items, etc. It's important to have fresh paint and a somewhat unified color scheme, especially without furniture. If your house is vacant, you're going to see fingerprints, nail holes, and the signs of how hard you live in your house. You're going to have to paint. I like Kilim Beige by Sherwin Williams because it's a soft taupe color that goes with everything. I can put it with grays, browns, or color. It's enough of a contrast with white trim that it makes it stand out, and it even goes with wood trim. It's never "in your face".
---
Pat Joiner, MKB, Realtors
BM Revere Pewter

BM Simply White

BM Wickham Gray

BM Pashmina

SW Kilim Beige

SW Repose Gray

SW Alabaster

SW Sea Salt
Here are a few good neutrals that I like. By Benjamin Moore—Revere Pewter, Simply White, Wickham Gray, and Pashmina. By Sherwin Williams—Kilim Beige, Repose Gray, Alabaster, and Sea Salt. They're a range of modern shades that work well in almost any space. For the Sherwin Williams shades, Repose Gray and Alabaster are great for living room and dining room areas, and Sea Salt is nice for baths and bedrooms. One tip I have for painting is this: It sounds so common sense, but always start with a clean surface—especially for exterior paint—or it won't adhere well. Painters don't always clean first.
---
Kathy Chandler, MKB, Realtors and president of Roanoke Valley Association of Realtors
• SW Kilim Beige
I suggest Kilim Beige by Sherwin Williams, with white trim. It's clean and classic and simple and fresh!
---
Rachele Hunley, Lichtenstein Rowan Realtors
• SW Pearl Gray
A freshly painted home helps in so many ways, especially in giving it a crisp, clean feel. It's hard to pick just one color, but I do like the gray hues, and specifically Pearl Gray from Sherwin Williams. With this color, you immediately feel relaxed walking in. It would do well with darker hardwood floors and white trim.
---
Alexia Stone, MKB, Realtors
• SW Ivory Lace
The National Association of Realtors has statistical reports on home buying, and they say that millennials (ages 18-35) make up more than 60 percent of the national buying market right now. Older generations might be fine with wallpaper, but millennials have grown up watching HGTV, and are looking for a picture-perfect property where they can visualize their stuff. Paint is the cheapest thing you can do to upgrade your house, and fresh paint indicates that you've taken good care of the property.
I like Sherwin Williams paints because they're good quality. Ivory Lace is super neutral, so you can go anywhere with it. It doesn't go yellow like a lot of neutrals, so it really goes with any kind of furniture.
---
Scott Avis, MKB Realtors
PPG Pittsburgh Paints Elemental

BM Coventry Gray
I've seen a lot of light grays recently, but for specific shades I go to James Rogers, of Mountain Top Painting, who paints many homes in our area. Rogers keeps abreast of what's popular through both local stores and industry research, and he advises looking at Elemental by PPG Pittsburgh Paints, and also Benjamin Moore Coventry Gray.
---
Susan Bailey, Long & Foster Realtors
• BM French Macaroon
The key to selling your house is not making it your own. You want buyers to be able to visualize their own furniture in the space. Benjamin Moore French Macaroon is a soft buttery color that somehow has shades of gray, yellow, white… it blends in and doesn't scream for attention. It's universal and will go with a lot of different decor concepts. I think Benjamin Moore is the best resource for paint colors, because they go on true to color and seem to last longer. Most people I know who paint prefer Benjamin Moore. 
diy paint, paint, paint color, paints, real estate, Real Estate Issue, realtors